Two 16-year-olds die while Qatar hosts the World Cup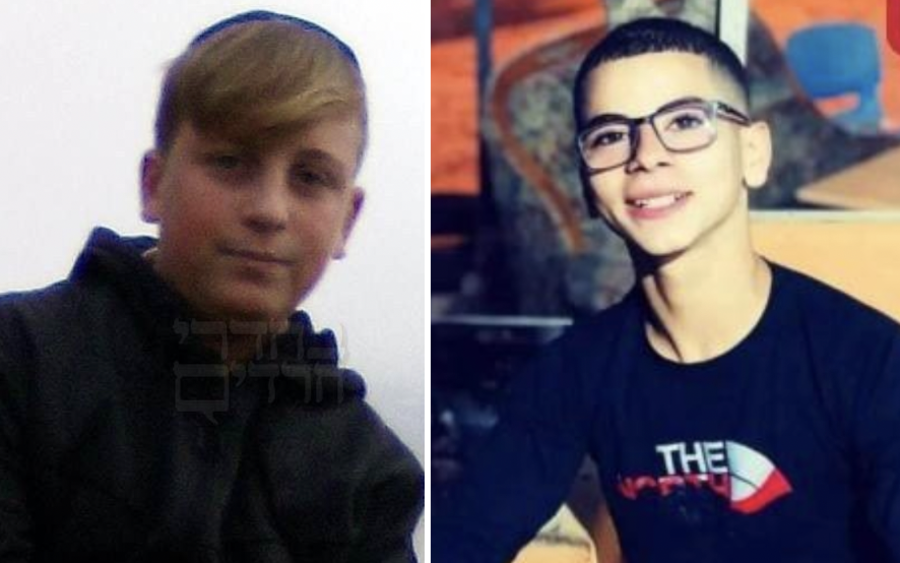 Aryeh Shechopek (L), Ahmed Shehadeh (Photo: Israel Ministry of Foreign Affairs, Twitter)
Early yesterday morning, the news came through of yet another dreadful terrorist atrocity that involved two bombs laden with nails and placed at two bus stop areas at the entrance to Jerusalem.
I have driven on those very roads countless times.
Later, it emerged that the first pronounced death from this attack was Aryeh Shechopek, a dual Israeli/Canadian citizen who was on his way to religious studies. Aryeh was only 16 years old and was buried this afternoon in Jerusalem.
Earlier in the night, a 16-year-old Arab teenager, Ahmed Shehadeh was killed in Nablus. Ahmed was involved with other men in terrorist activities that were attempting to stop Jewish worshippers going to the tomb of Joseph.
Two 16 year olds are dead. One Arab teenager who should be studying and looking forward to life, but was instead involved in extreme violence, paying the ultimate price, and a Jewish teenager who was on his way to Yeshiva to study, and had his life cruelly taken from him.
Such losses are simply devastating.
I was deeply affected by the news of the terrorist attack and, although I don't want to be emotive or condemning in this article, I feel compelled to write as I see a clear unmistakable connection between the acts of terror that killed a perpetrator and a student within hours of each other, and the football World Cup in Qatar.
Qatar is currently hosting the World Cup event with much fanfare, and many of my friends are caught up in the frenzy of the games.
Everyone who knows me knows how much I love football, but when I heard that Qatar was being allowed to host the tournament, I and many others were outraged.
The secular media has emphasized the anti LBGT stance of Qatar, and the shameful loss of life among migrant workers being paid a pittance to build the stadiums.
They have primarily ignored Qatar's funding of Hamas and Al Qaeda, and their clear anti-Semitism.
Qatar's history and current activities read like an unspeakable crime record.
I decided some weeks ago that I would quietly boycott watching the tournament. The players have no choice but to participate, but as I wrote a few days ago on social media, I don't have to watch it!
I certainly didn't want to be a killjoy by telling all my friends to join me in boycotting watching the games.
Qatar funds Hamas, a terrorist organization based in Gaza that hates Israel and recruits young Arabs to commit acts of terror. Hamas and other similar groups were an inspiration for the 16-year-old Arab boy, Ahmed Shehadeh, whose terrorist activities ultimately led to the end of his young life.
When the 16-year-old Jewish boy, Aryeh Shechopek, was killed in the terrorist attack yesterday, Hamas were quick to rejoice.
As I was reflecting on these disturbing realities, I felt that I must speak out my horror that so many people seem to be oblivious to the connections that are staring me in the face.
I have watched every World Cup that has been played during my lifetime, but I cannot watch this legitimization of a nation that ii responsible for so much bloodshed.
I cannot accept the notion that it is OK to turn a blind eye to these realities either.
Please take a stand in prayer and intercede for the nation and people of Qatar.
Pray for an increased awareness of these grim connections.
Pray especially for those who are grieving the loss of two 16-year-old boys who should have their whole lives ahead of them, but today are gone!
As Jews and Arabs are weeping, I cannot shout, "goal!"
Please pray for the peace of Jerusalem (Psalm 122:6).
This article originally appeared here and is reposted with permission.
ALL ISRAEL NEWS is committed to fair and balanced coverage and analysis, and honored to publish a wide-range of opinions. That said, views expressed by guest columnists do not necessarily reflect the views of our management or staff.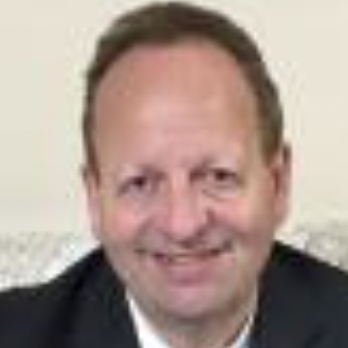 Colin Mitchell was brought up in a Jewish family in London's East End, and along with his wife Helen, made aliyah (immigrated) to Israel in 2009. He currently serves in the leadership team of Kehilat HaCarmel in Haifa.
A message from All Israel News
Help us educate Christians on a daily basis about what is happening in Israel & the Middle East and why it matters.
For as little as $5, you can support ALL ISRAEL NEWS, a non-profit media organization that is supported by readers like you.
Donate to ALL ISRAEL NEWS
Current Top Stories
Comments