TUESDAY UPDATE: Two dead in Israel, several wounded as more than 270 rockets launched in one day
Death toll at 12 in Israel, 312 wounded; Netanyahu says fighting will continue several more days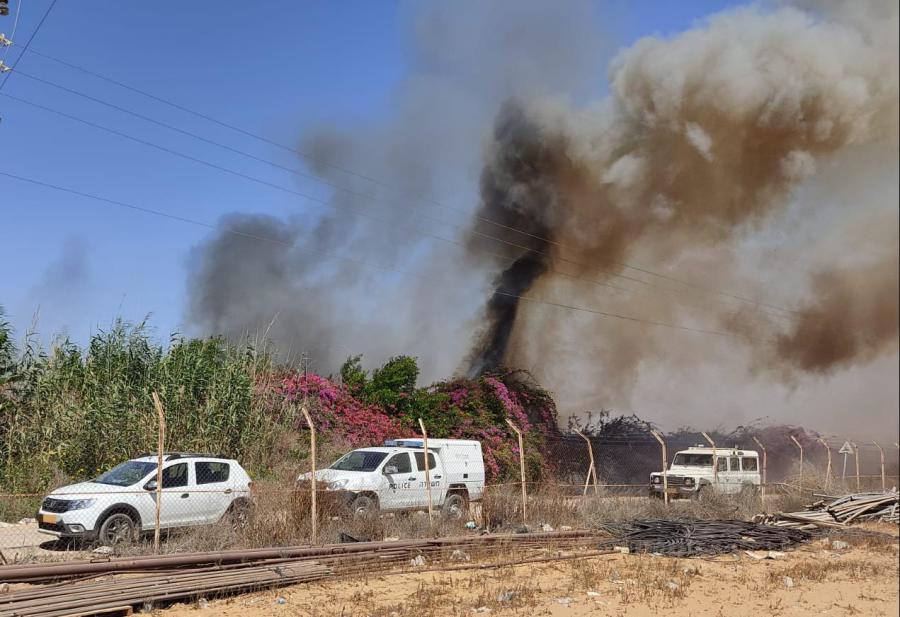 The scene of a deadly rocket attack in southern Israel in which two foreign workers from Thailand were killed. (Photo: ZAKA)
At least two people were killed in southern Israel when a rocket landed directly on a building in Eshkol on Tuesday afternoon, the ninth day of fighting between Israel and Hamas in Gaza.
Many others have been wounded in nonstop rocket fire from Gaza which began around noon after a six-hour lull, which led many to speculate that Hamas had weakened significantly or run out of rockets.
Instead, two foreign workers from Thailand became victims 11 and 12 in Israel while several of their coworkers were injured in the same attack. The workers were in a facility that did not have a fortified shelter.
Between 7 a.m. and 7 p.m., some 270 rockets were launched from Gaza towards Israel. The IDF said 45 landed in Gaza and the Iron Dome eliminated 90%.
An Israeli soldier was wounded by mortar fire during the transfer of humanitarian aid into Gaza this morning after terrorists fired dozens of shells throughout the area while the crossing was open. Israel closed the crossings into Gaza afterwards and the soldier was treated for shrapnel wounds.
Israel claims it has taken out 160 terrorists in Operation Guardian of the Walls. The Israeli army said it struck approximately 65 terror targets in Gaza overnight on Monday to Tuesday in continued hits on the Hamas 'Metro' tunnel system.
"I was briefed on our many attacks against Hamas and Islamic Jihad; they received blows that they did not expect. I have no doubt we set them back by years," Prime Minister Benjamin Netanyahu said after assessing the Southern Command.
He continued: "We will continue as long as necessary in order to restore the quiet to all citizens of Israel, am certain that all of our enemies around us see the price that we are exacting for the aggression against us, and I am certain that they will draw the conclusion."
Prime Minister Netanyahu holds and assessment at IDF Southern Command HQ and tours Hatzerim Air Force Base, May 18, 2021 (Photo: Koby Gideon/GPO)
Flashpoints: West Bank, Jerusalem, Israeli borders
In other fronts, violence spread throughout the country on Tuesday as Palestinian leaders called for a Day of Rage, a general work strike and attacks on Israelis.
Three Palestinians were killed in clashes with Israeli soldiers. Three Israeli soldiers were wounded in two separate shooting attacks in the West Bank.
Earlier in Hebron, a suspect armed with a pipe bomb, a submachine gun and a knife attacked Israeli soldiers this morning, the IDF said. The explosive device apparently blew up while the suspect was holding it. He was shot and killed by soldiers, who were unharmed, according to reports.
Jerusalem was also a flashpoint again both at the Sheikh Jarrah neighborhood and Damascus Gate of the Old City.
Today was also the funeral for the first fatality in Arab-Jewish violence in Israeli communities. Yigal Yehoshua, 56, died Monday of wounds he suffered after being hit in the head by a brick thrown by Arab rioters in Lod last week.
For the fifth straight day, protestors on the Lebanon border threw rocks and tried to infiltrate Israel. Also, this morning, the IDF shot down a drone that was heading from Jordan to Beit Shean.
"The fragments of the UAV were collected by security forces," the military said.
Meanwhile, Hamas is blaming Israel for a failure to reach a ceasefire in ongoing attacks from both sides. According to Palestinian sources, Hamas said it is demanding Israel cease provocations at al-Aqsa Mosque and stop the threat to evict Arab families from Sheikh Jarrah. The source also said, Israel is asking for a unilateral ceasefire and demanding that Hamas stop launching rockets for three hours while Israel continues hitting targets in Gaza.
Israel denies the report saying there have been no negotiations.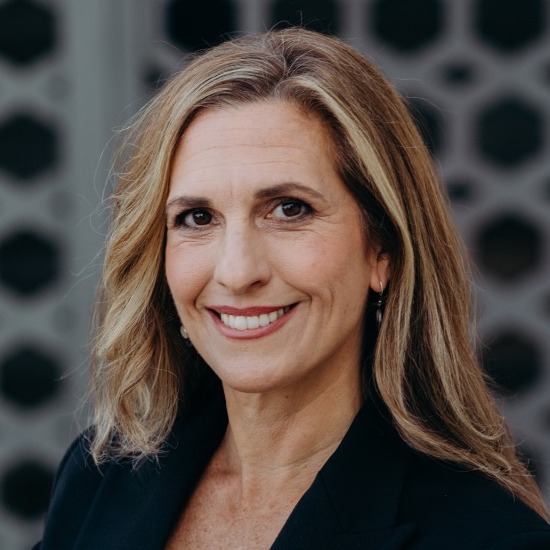 Nicole Jansezian was the news editor and senior correspondent for ALL ISRAEL NEWS.
A message from All Israel News
Help us educate Christians on a daily basis about what is happening in Israel & the Middle East and why it matters.
For as little as $5, you can support ALL ISRAEL NEWS, a non-profit media organization that is supported by readers like you.
Donate to ALL ISRAEL NEWS
Current Top Stories
Comments