This Memorial Day, Israelis grieving fallen soldiers, terror victims as well the living veterans still struggling with battle wounds
One veteran's attempted suicide brings attention to devastating and untreated PTSD among Israeli soldiers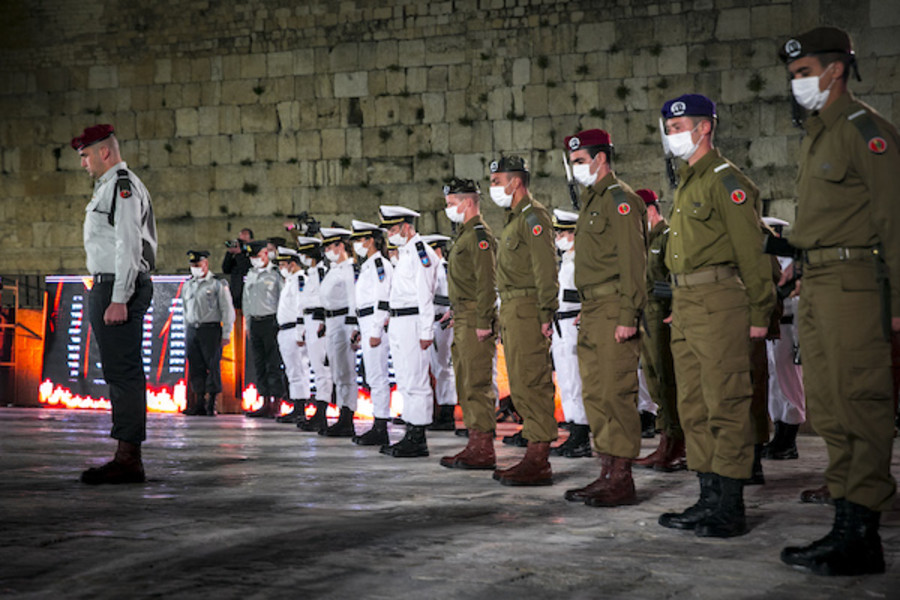 Israeli soldiers stand still during the ceremony marking Remembrance Day for Israel's fallen soldiers and victims of terror, at the Western Wall in Jerusalem's Old City, on April 13, 2021. (Photo: Olivier Fitoussi/Flash90)
When the sirens wailed at 8 p.m. on Tuesday, Israel entered into a 24-hour period of national grieving for the country's 23,928 fallen soldiers and terror victims on Memorial Day.
This is a somber day every year, but this year was especially poignant after a 26-year old veteran on Monday set himself on fire outside a Defense Ministry office responsible for the rehabilitation of injured soldiers. He has been hospitalized in critical condition.
The tragedy of Itzik Saidyan has gripped the nation, dominating the news and spotlighting the problem of PTSD among Israeli soldiers and the lack of support.
Saidyan, a veteran of Operation Protective Edge in Gaza in 2014, experienced unspeakable horrors during the war which left him traumatized and unable to make a living for himself after he was released from the army.
Defense Ministry Director-General Amir Eshel said his ministry takes responsibility for Saidyan.
"The fire that Itzik Saidyan lit is a wakeup call," Eshel said, calling it "shocking on every scale."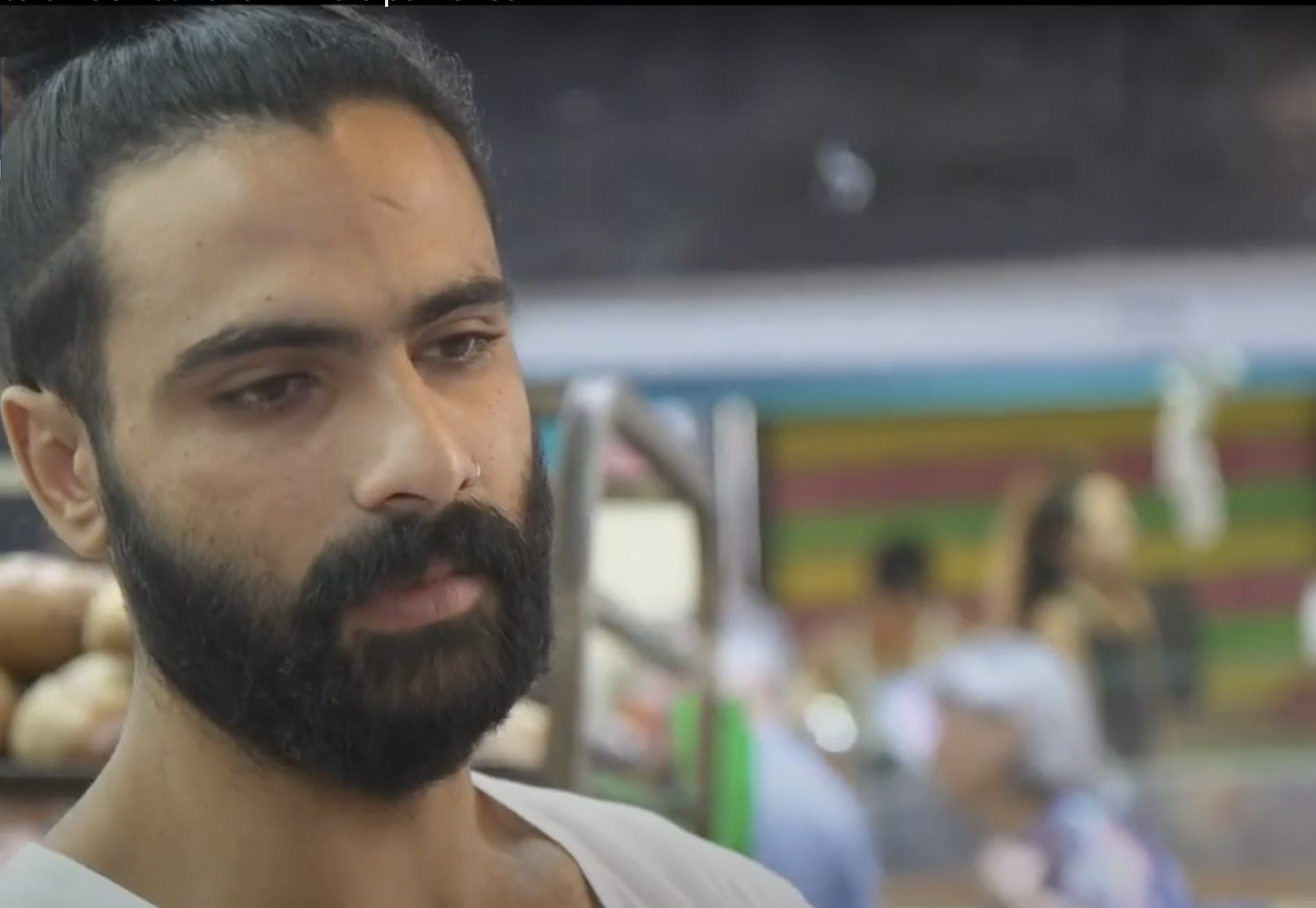 Veteran Itzik Saidyan, 26, who suffers from PTSD, attempted suicide on April 12, 2021 and is in critical condition. (Photo: screenshot)
Saidyan was recognized as having 25% disability from PTSD. He requested 50% but the ministry in charge of veteran disability rejected his request, blaming his stress disorder partly on childhood trauma, not just military service.
"Itzik is a disabled IDF veteran in our care; we are responsible and I, as the director-general of this ministry, am responsible. It is our responsibility," Eshel said.
Now the plight of soldiers suffering from PTSD has taken on a whole new meaning while the country mourns the thousands that have fallen – and the ones who survived wars, but are still suffering the physical and emotional scars of their wounds.
"On the eve of Memorial Day, we witnessed a shocking incident. Itzik Saidyan, an IDF Golani Brigade soldier from Operation Protective Edge, set himself on fire as a result of great mental distress," said Prime Minister Benjamin Netanyahu. "Unfortunately, I know that he is not the only one among our soldiers who is in such distress."
Ahead of Memorial Day, President Rivlin met with bereaved families and heard their stories (Photo: Haim Zach/GPO)
President Reuven Rivlin addressed bereaved families during a ceremony at his official residence on Tuesday.
"The way you live your lives teaches a great lesson in courage, in the meaning of life and the meaning that death, as painful and tormenting as it is, can give to the life that follows it," Rivlin said. "I am deeply grateful to you for that lesson as an individual, as president, and as a citizen who, in this room, represents the entire people. May our lives be worthy of their memories."
Meital Itkis told the president she lost both of her older brothers in training accidents. Barak Itkis was killed in a live-fire accident in the Navy at the age of 20. Years later, another brother – Amichai Itkis, who served as an F-16 pilot – was killed in a training accident at age 28.
"I have been the daughter of a bereaved family for 23 years," Meital Itkis recalled. "When Barak was killed, I was nine and a half years old, and I sat on the stairs of our house when I heard the news. I promised my dad on that same night that we would choose life. Twelve years later, when we were still trying to live with the loss and were doing well, my brother Amichai, who had fulfilled his dream of becoming a pilot, was killed."
"And on the night that I got the news together with his fiancée Keren, I realized that I was my parents' only child. That night, I went to my parents and found them screaming in pain and I understood that if I don't take a decision on behalf of my family, there was no one else to do so. I went to them and asked them to promise me to choose life, just as I had done 12 years previously. For me, choosing life was a step towards choosing a life of meaning."
How Israelis Observe Memorial Day
Sirens introduce the onset of Israel's Memorial Day and set in motion 24 hours of national grieving for the nation's fallen soldiers and victims of terrorism.
In such a small country, nearly every citizen is affected directly or indirectly by tragedy – and nearly every citizen participates in communal mourning.
Unlike in the United States where Memorial Day is celebrated with barbecues and boisterous gatherings, Israel's Memorial Day is a somber affair. Commerce and places of entertainment share a national respect and close from the evening through the afternoon the next day.
All day, Israeli radio and television channels broadcast moving stories of soldiers, police officers, victims of terror and others who lost their lives in defense of the nation. They are memorialized at length with touching speeches of their lives and the circumstances of their deaths.
Even the regular news programs cease for the day and instead ceremonies are aired live from Mount Herzl, the main military cemetery, and from other locations where official observances are held.
Observers wear white in honor of the fallen. Schools dedicate classroom time prior to the commemoration, to learn about the wars Israel has faced, then hold a solemn assembly on Memorial Day itself.
Songs, in fact, are an integral part of Israelis' observance of Memorial Day. Children are raised with them and the radio stations dedicate the day to Israeli music about loss, yearning and hope, which are all part of the fabric of life itself for Israelis.
Concerts take place for the public and in school assemblies. In one project – Soon this Will Become a Song – professional musicians take the writings of fallen soldiers and turn them into songs.
One Israeli told me that this time of year she looks forward to listening to the radio and being comforted by the songs she has heard since her childhood. Her children are now following in her footsteps, learning the songs at school and singing them at school as the tradition is passed down through the generations.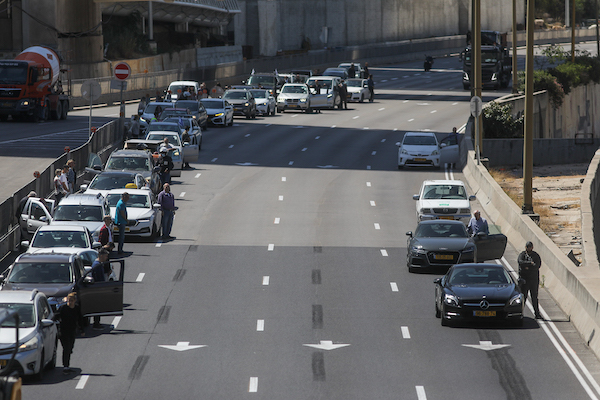 People stand still as two minute siren sounded across Israel, marking Memorial Day which commemorates the fallen Israeli soldiers and victims of terror in Tel Aviv, April 14, 2021. (Photo: Miriam Alster/Flash90)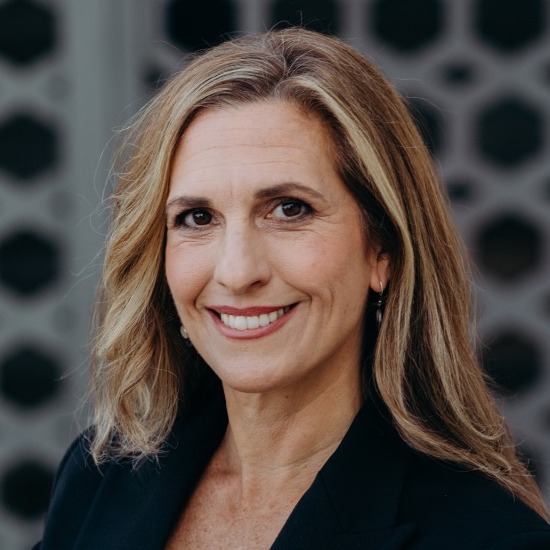 Nicole Jansezian is the news editor for both ALL ISRAEL NEWS and ALL ARAB NEWS and senior correspondent for ALL ISRAEL NEWS
A message from All Israel News
Help us educate Christians on a daily basis about what is happening in Israel & the Middle East and why it matters.
For as little as $5, you can support ALL ISRAEL NEWS, a non-profit media organization that is supported by readers like you.
Donate to ALL ISRAEL NEWS
Current Top Stories
Comments