Life in Tel Aviv is finally picking up after COVID lockdowns — and new Museum of the Jewish People is becoming a must-see attraction
Guest columnist writes about fascinating new museum known as "Anu" (Hebrew for "Us")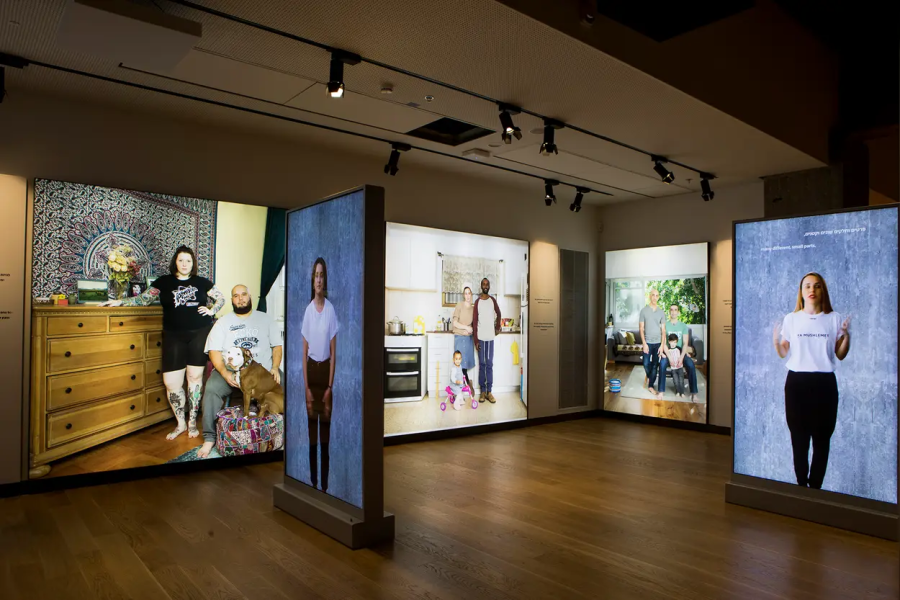 View of the Contemporary Identity and Culture wing of ANU—Museum of the Jewish People
The streets of Tel Aviv, Israel's busiest city, seem to have gone through an interesting revival in the last couple of months. 
Cafes and restaurants are full again and it's almost impossible to get a table. Concerts and live shows draw mass audiences. The streets are full of shoppers and families walking by. Israelis, it seems, have had enough of staying at home.
Many Israelis also had to remind themselves what holidays with the family feel like. After celebrating Passover and Rosh Hashanah on Zoom and holding Yom Kippur (the Day of atonement) prayers outside in 2020 and most of 2021, this year we were somewhat back to normal for the fall holidays. And "back to normal" also means back to eating too much over the holidays and thinking about new ways to lose those extra few pounds! 
Now in Tel Aviv, billboards are not marketing Coca-Cola or Nestle, but rather high-tech companies are urgently recruiting employees. Yes, the Israeli high-tech sector is stronger than ever. Companies are growing, start-ups are opening up in every corner of the city and proving again – to those who need proof – that Israeli innovation is a world leader. With all the problems we do have, Israel still serves as a light unto the nations.
But to me, the most exciting news that came out of this reemergent first Hebrew city, Tel Aviv, is the newly opened Museum of the Jewish People.
There are numerous reasons to be moved by this museum, the largest of its kind in the world. Nestled in the Tel Aviv University campus, it tells the long and winding story of my people in a breathtaking way – and kept me coming back to its halls several times during this last summer. And it gets extra points for keeping my two young daughters interested in something their father finds interesting, for a change!
However, there is one aspect in the museum's activity that left me especially proud and excited. The museum took upon itself to "expand its tents" and to tell the Jewish story to a wider audience. This is not just a museum for Jews, but it speaks to and embraces those who share Judeo-Christian values and see themselves as part of the bigger story. The name of the museum, "Anu," means "Us" in Hebrew. It is truly exciting to see that "us" feels more expanded than it used to be.
As someone who is active in building bridges between Jews and Christians, I felt especially excited to tour the museum with a Christian friend, and to witness how "at home" he felt. 
Walking around and learning together about the origins of Shabbat, the Jewish calendar and the Hebrew language, to name a few, was a great bonding experience for us both.
The museum's centerpiece is a comprehensive new core exhibition featuring historic and modern artifacts, images, specially-produced films, multimedia displays, state-of-the-art multi-sensory stations and immersive spaces, as well as original and newly commissioned artworks to illuminate the 4,000-plus-year history of the Jewish people in a fresh, contemporary context. 
I grew up with a grandmother who was born in Europe. For her, her parents, her grandparents and many generations before that of Jewish families, Christianity and the Church were something you feared. For almost 2,000 years, the church was a symbol of hatred towards the Jews, of danger and of violence. 
But in the last several decades, things are changing. Christians have and are taking a part in the rebirth of the Jewish nation and standing side by side with Israel and the Jewish people.
Yes, the world is a messy place these days. But even in such confusing times, it is important sometimes to zoom out. After so many generations apart, Jews and Christians are smiling at each other, and we should not take it for granted.  
There is still a long way to go, but I feel lucky and privileged to be present in such times. Times where an Israeli Jew and an American Christian can visit the new Museum of the Jewish People – and both would feel at home.
I think my grandmother would have been happy.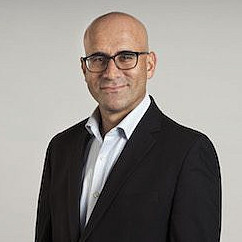 Uri Steinberg is a former Israeli Tourism Commissioner for North America, Israel Ministry of Tourism, and currently serves on the ALL ISRAEL NEWS advisory board.
A message from All Israel News
Help us educate Christians on a daily basis about what is happening in Israel & the Middle East and why it matters.
For as little as $5, you can support ALL ISRAEL NEWS, a non-profit media organization that is supported by readers like you.
Donate to ALL ISRAEL NEWS
Current Top Stories
Comments