Opinion Blog / Guest Columnist
ALL ISRAEL NEWS is committed to fair and balanced coverage and analysis, and honored to publish a wide-range of opinions. That said, views expressed by guest columnists may not necessarily reflect the views of our staff.
The steep price of home ownership in the Promised Land
Aerial view of the Tel Aviv beach promenade. June 11, 2023. Photo by Matanya Tausig/FLASH90
A recent headline citing a "Sharp rise in the number of Israelis renting homes," may come as a surprise for those who don't live here but buying a decent house or apartment in a desirable area of Israel is just as challenging as purchasing a flat in London, Paris or New York.
With prices soaring over the $1-million mark, most people under the age of 50 can't come up with the required down payment, let alone manage the enormous monthly payments. A couple, purchasing their first home, is entitled to a financed mortgage of up to 75% (for first time home owners), which means they have to come up with a down payment of $250,000 if the dwelling costs a million dollars. 
Not only that, but even before the bank or lending institution is willing to approve such a couple for a mortgage, assuming that they are able to put down the huge deposit, the monthly payments must not exceed 40% of the couple's income. If, like most families, they have an average of two children, this means that, together, they would need to earn a minimum of 45,000 shekels ($12,000) per month. 
But here's the dilemma. Try to find a 4-bedroom apartment in Tel Aviv or Jerusalem for $1 million. You can't!  Most anything livable will start at $1.5 million and go up to as much as just under $2 million. This does not even reflect the high-end market. But realistically, those are the prices for a nice apartment in Israel's two major hubs. 
That is not to say that you can't purchase an older apartment or house for much less. You can, but it may not be in what is considered a highly desirable neighborhood nor will it be in mint condition. The kitchen and bathrooms will likely have to be replaced, and other work will probably be needed as well.
This is why many young families have given up on the dream of owning their own home. Of course, all this impacts the rental market, which has seen a sharp rise in prices due to their being in high demand. 
According to statistics, some 107,000 apartments in Tel Aviv are rented, with 17% of them being owned by real estate companies. The same is not true of apartments in other locations, which tend to be privately owned. But both the public and private sector recognize that owning a rental is a lucrative business. In Tel Aviv alone, the city which commands the highest prices, the average rental price is said to exceed 10,000 shekels per month ($2,700).
While Israel is viewed as being average when compared to other EU and OECD countries, the truth is that 30.1% of all homes are rented, as opposed to 23.5% in other countries. These numbers also are an indication that prices in Europe are tremendously cheaper than Israel. 
What was once affordable in Israel has, today, escaped the reach of so many families. One reason for that is the sharp increase in value each year. Here is just one example: An apartment purchased in 2019 for $1 million can command up to $200,000 more just in that relatively short span of four years. That is an increase of 20%.
It was not so long ago, that an article entitled, "The road to buying a home in Israel is only getting longer," asked the question: "How is it that a country that provided free housing for millions of immigrants who came here with nothing, has turned its back on most of its citizens who now can't afford a roof over their heads?

While that may sound a bit overblown, since Israel does not have any serious homeless problem, the truth is that many underprivileged families, including the ultra-Orthodox, the Arab population and other less financially situated families, are forced to live in extremely crowded conditions, in mostly older, rundown buildings already in danger of collapsing should there be a sizable earthquake.
These families neither have the means to obtain enough of a down payment to buy anything better nor would they have the required monthly income to sustain such a purchase.
While there have been lotteries offered to the public by the Israeli Housing Ministry, only a certain number are chosen from amongst an extremely large pool of hopefuls who apply for this subsidized housing. It is said that the government offers a reduced price on an already inflated one, so what appears to be a deal that's too good to be true, may actually end up being just that in reality.
When taking into account that a young family with two children has an average budget to buy a home of 2 million shekels ($540,000) and are in need of a minimum of three bedrooms, the math just doesn't add up. The amount they need to finance, along with the required down payment will not allow them to find anything short of a real fixer-upper, if that. Then they need spare cash to make necessary improvements.
Of course, in almost all cases, two salaries are required, leaving practically no extra money for costly after-school activities, pricey car repairs, utilities, municipal taxes, food, clothing, vacations and all the other expected and unexpected costs which eat away at even two healthy monthly salaries.
Unless young people have parents, who can pitch in with the needed down payment, the Israeli housing market is definitely escaping the grip of most middle-class families, and that is exactly why the rental market, despite its many pitfalls and disadvantages, is the most attractive option for far too many Israelis.
The only silver lining at the end of this storm seems to be that, due to the unaffordable prices, there is predicted to be a large inventory of "unsold apartments which will continue to rise in 2023. That slowdown in sales may harm developers' cash flow, forcing them to lower prices."
So, while the answer may be to continue renting until buying is more realistic, it may be prudent to simply buy something, even short of one's dream home, in order to get into the market, because if prices are steadily increasing as we've seen, there will always be a profit from just about any real estate purchase in Israel.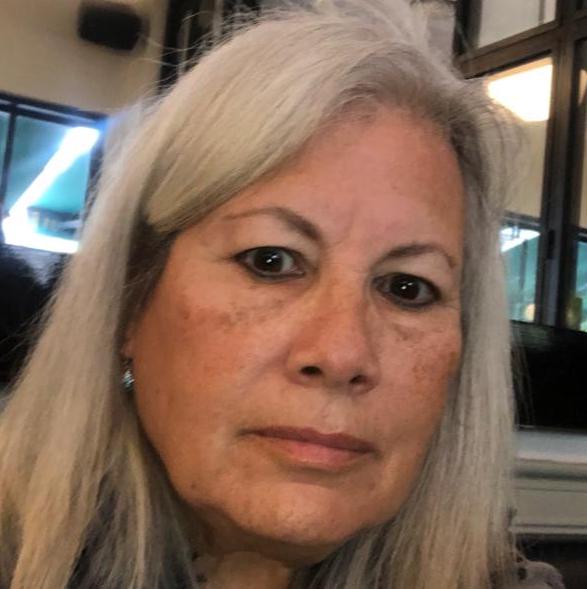 A former Jerusalem elementary and middle-school principal and the granddaughter of European Jews who arrived in the US before the Holocaust. Making Aliyah in 1993, she is retired and now lives in the center of the country with her husband.
Popular Articles
A message from All Israel News
Help us educate Christians on a daily basis about what is happening in Israel & the Middle East and why it matters.
For as little as $5, you can support ALL ISRAEL NEWS, a non-profit media organization that is supported by readers like you.
Donate to ALL ISRAEL NEWS
Latest Stories
Comments