The media called the 2020 elections, but nothing is official yet
Election update: Biden is already rolling out his agenda while President Donald Trump files lawsuits in several states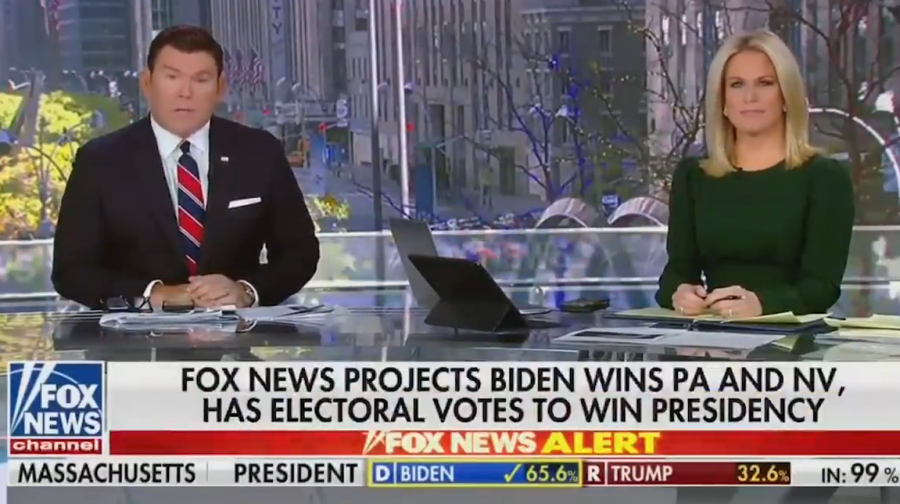 (Photo: screenshot YouTube)
Though Joe Biden has declared victory in the 2020 U.S. elections and is already hiring staff and rolling out his agenda, the battle for the presidency remains far from over and the results will not be official for many weeks.
The media, which called the race for the Democrat, is reporting almost across the board that claims of voter fraud from the Trump campaign are "unsubstantiated."
Nevertheless, Attorney General William Barr has authorized Department of Justice lawyers to investigate whether there was "substantial" fraud.
"Nothing here should be taken as any indication that the Department has concluded that voting irregularities have impacted the outcome of any election," he wrote in a memo.
He instructed DOJ attorneys to ascertain whether "there are clear and apparently-credible allegations of irregularities that, if true, could potentially impact the outcome of a federal election in an individual State."
President Donald Trump, instead of heeding widespread calls to concede the race, has filed "at least 15 legal challenges in Pennsylvania alone in an effort to reclaim the state's 20 electoral votes. There is action, too, in Georgia, Arizona, Nevada and Michigan."
George Washington University law professor Jonathan Turley told FOX News that both sides should agree to look into the allegations at least in order to ensure voter reassurance in future elections.
"If there is a problem in the system as to authenticating ballots, that would affect the entire election," he said. "What concerns me is that we had over 100 million mail-in ballots, yet cities like Philadelphia and Detroit with long histories ... of election problems are reporting virtually immaculate election. They're suggesting they have not seen virtually any problems."
The media's "calling" of the election does not carry legal weight, but it does shape public perception over who is the victor. Technically the race is not over and Biden is not yet officially president-elect.
States have until Dec. 8 to finalize their results and until then the race is not technically declared. Electoral votes are tallied on Jan. 6 at the U.S. Capitol and the president is sworn in Jan. 20.
Until then many questions remain including: 
Was there widespread fraud? No one seems to know for certain, but investigations will be made into the allegations.

 

Did suspicious events occur within the voting process? Yes — to varying degrees, strange things did happen.

 

Do these instances warrant an investigation? Well, it depends on who you listen to at the moment.
Here's what we know for sure:
The president and his team are saying:
Signed affidavits attest to illegal activity in Pennsylvania and Nevada;

 

Computer glitches flipped Republican votes to Democrats in Michigan;
Dead people voted in Pennsylvania
"If Joe Biden really wants to unify this country, he should wait until we can ensure that we had a fair election," South Dakota Governor Kristi Noem
said in an interview
with George Stephanopoulos after making the above points.
She said too many states are in play to call this an "overwhelming victory for Joe Biden. It simply wasn't because you have so many of these states still in play."
Allegations of voting anomalies are nothing new. The Democrats embarked on a strategy that lasted most of Trump's presidency accusing his campaign of cheating and colluding with Russia in the presidential elections of 2016, claims which were later found to be baseless by a Justice Department investigation.  
Support, opposition fall along partisan lines
The mantra on the right: Make sure every legal vote is counted
The mantra on the left and in the mainstream media: There is no evidence of fraud
Some Republicans however
crossed party lines
and urged Trump to concede.
Former Pennsylvania senator Rick Santorum, who supported Trump, defended his home state.
"Using the word 'fraud' [to describe] people counting votes is wrong," he said. "I understand he sees votes potentially being shifted around in some places, but the reality is what's happening in Pennsylvania is they're counting the absentee and mail-in ballots now."
Former New Jersey Governor Chris Christie, also a Trump supporter, said Trump had "no basis" to demand counting be stopped. 
In addition, 30 former House Republicans signed a statement calling for Trump to accept defeat: "As former Republican Members of Congress who swore an oath to the Constitution, we believe the statements by President Trump alleging fraud in the election are efforts to undermine the legitimacy of the election and are unacceptable. Going forward it is our hope the nation will, regardless of party or persuasion, recognize that President-Elect Joe Biden has won this election."
Of course Democrats called on Trump to do the same.
"Republican leaders must unequivocally condemn the president's rhetoric and work to ensure the peaceful transfer of power on Jan. 20," Sen. Chuck Schumer (D-N. ... Too many, including the Republican leader, have been silent or sympathetic to the president's fantasies," Schumer said from the Senate floor.
However, many Republicans are siding with Trump and "the rule of law."
Senate Majority Leader Mitch McConnell (R-Kentucky) said: "President Trump is 100-percent within his rights to look into allegations of irregularities and weigh his legal options."
Sen. Lindsey Graham (R-S.C.) said: "Don't accept the media's declaration. Don't concede, Mr. President. Fight hard."
Sen. Ted Cruz (R-Texas) wrote on Twitter: "The fundamental question is: are we going to follow the law? We need to let the process play out to ensure every legal vote that was cast is counted and every vote that was illegally cast is not."
Rep. Doug Collins (R-Georgia) said: "No matter what the media tells you, this is NOT over. It's not over until every LEGAL vote is counted. This is America. We the PEOPLE decide who our next President is. NOT the media."
Vice President Mike Pence vowed to continue to fight for every legal vote and told his team that "it ain't over til it's over.. and this AIN'T over!"
Former President George Bush congratulated "President-elect of the United States, Joe Biden" but added that Trump "earned the votes of more than 70 million Americans – an extraordinary political achievement" and added that he "has the right to request recounts and pursue legal challenges, and any unresolved issues will be properly adjudicated."
The Battleground States
Journalist Kyle Becker noted "irregularities"  in the contentious election in a post that is being disputed by Twitter including Biden mail-in dumps "with 100% margins and the GOP lose ZERO House races. Something is definitely off."
The state of Georgia announced it will conduct a recount by hand as its margin of votes was smaller than 0.5% between the candidates. Biden was leading by a half percent when the recount was called.
In Michigan, the GOP Chairwoman said software used in one county was found to have switched 6,000 Republican votes to Democrat — and that software was used in 47 counties throughout the state.
RNC Chair Ronna McDaniel announced two new lawsuits were filed Monday by people working in Detroit including a whistleblower who was instructed to backdate ballots on Nov. 4 and an election employee who coached voters to choose Democrats and also did not require identification.
"We should all be alarmed by this no matter where you're at on the political spectrum," McDaniel said.
In Pennsylvania, the Trump campaign said cases in the Keystone state allege a violation of equal protection for Republican and Democrat voters and that 638,000 ballots were counted outside of GOP review.
"We believe a meaningful review of those ballots could discern there were ballots that were illegally counted," Matt Morgan, Trump general counsel, said.
The Trump campaign also accuses  Pennsylvania officials of "doing less to ensure the integrity of mail-in ballots, which favored Joe Biden, than in-person voting, which favored Trump."
In Arizona, the Republican National Committee claims that Maricopa County poll workers "incorrectly rejected votes" at the polls on Election Day.
"Upon information and belief, the adjudication and tabulation of these ballots will prove determinative of the outcome of the election for President of the United States in Arizona and/or other contested offices in Maricopa County," the lawsuit states.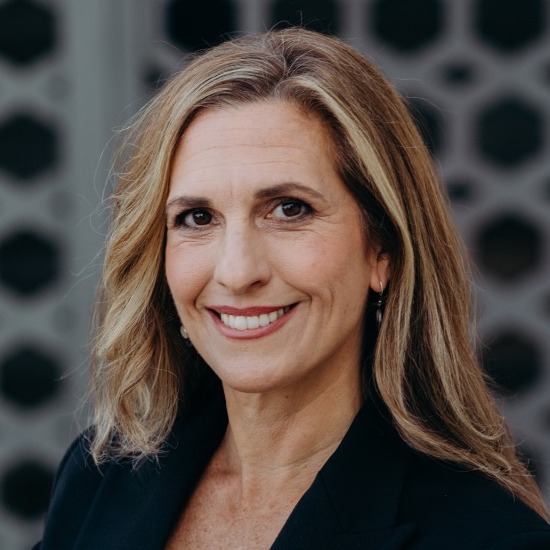 Nicole Jansezian is the news editor for both ALL ISRAEL NEWS and ALL ARAB NEWS and senior correspondent for ALL ISRAEL NEWS
A message from All Israel News
Help us educate Christians on a daily basis about what is happening in Israel & the Middle East and why it matters.
For as little as $5, you can support ALL ISRAEL NEWS, a non-profit media organization that is supported by readers like you.
Donate to ALL ISRAEL NEWS
Current Top Stories
Comments