STATE OF THE UNION: Biden talks tough on Putin, but refuses to stop buying 600,000 barrels of oil a day from Russia, says nothing about Iran threat, no mention of Israel at all
The U.S. president praises Zelenskyy and the courage of the Ukrainian people, but offers no plan to actually stop Putin from devouring Ukraine
U.S. President Joe Biden delivers his State of the Union address before members of Congress in Washington, DC, Mar. 1, 2022. (Photo: Jim Lo Scalzo/Pool via Reuters)
U.S. President Joe Biden opened his first State of the Union address on Tuesday night by expressing strong support for the Ukrainian people and called on members of Congress – many of them were wearing the blue and yellow of the Ukrainian flag – to stand in the House chamber in a show of solidarity with Ukraine. 
"Freedom will always triumph over tyranny," Biden stressed. 
But Biden's one-hour speech did not include any mention of Israel or the Iranian nuclear threat and made very little reference, if at all, to the Middle East. He mentioned "veterans devastated by toxic exposures in Iraq and Afghanistan," without referring to the botched and deadly U.S. withdrawal from Afghanistan.  
While speaking about the Russian invasion of Ukraine, Biden said: "Putin will never gain the hearts and minds of the Uranian people." 
On social media, many people wondered whether the President confused the Ukrainian people with the Iranian people. Many asked sarcastically, "Who are the Uranians?"  
Biden praised President Volodymyr Zelenskyy and the Ukrainian people for fearlessness, courage and determination that "inspires the world."
"Six days ago, Russia's Vladimir Putin sought to shake the very foundations of the free world. Thinking he could make it bend to his menacing ways. But he badly miscalculated. He thought he could roll into Ukraine and the world would roll over. Instead, he met with a wall of strength he never anticipated or imagined. He met the Ukrainian people," said the U.S. President. 
Ukrainian Ambassador to the U.S. Oksana Markarova sat next to First Lady Jill Biden in the viewing box and received a round of applause from the chamber. She was introduced by Biden, who claimed that "Putin is now isolated from the world more than ever." 
The president touted the "powerful economic sanctions" that the West has taken so far against Putin, Russian oligarchs, banks and industries. He announced a new ban on Russian flights from entering U.S. airspace. 
"Throughout our history we've learned this lesson – when dictators do not pay a price for their aggression they cause more chaos," he said.
Biden emphasized the significance of the NATO alliance and highlighted its united stance against an unprovoked Russian aggression. 
"He thought the West and NATO wouldn't respond," he said referring to Putin. "He thought he could divide us at home, in this chamber and in this nation. He thought he could divide us in Europe as well. But Putin was wrong. We are ready. We are united, and that's what we did. We stayed united."
The president once reiterated his message that American forces will not engage in the conflict in Ukraine and fight Russian forces. He noted that U.S. forces deployed in Europe are ready to defend "every inch of territory that is NATO territory." 
Polling numbers that were released ahead of Biden's address showed that U.S. citizens do not trust the president. When a CNN/SSRS poll asked respondents: "How much do you trust President Joe Biden to make the right decisions regarding the situation in Ukraine?" 58% responded "not much at all." 
Biden had one of the worst approval ratings before a first inaugural address of any president in the polling era, CNN noted. A major decline is evident among younger Americans and non-Democrats who once supported him. 
According to a new POLITICO/Morning Consult poll 56% of Americans disapprove of the job Biden is doing and only 41% approve. 
The main message of Biden's address to America nation focused on the U.S. economy at a time of a 40-year-high rising inflation. He said that his "top priority is to get prices under control." In order to offset commodities increases, POTUS announced a series of measures that include the release 60 million barrels of oil from reserves around the world and 30 million barrels from the U.S. Strategic Petroleum Reserve
While the President did not mention the "Build Back Better" agenda explicitly, he did lay out a plan that resonates with the act that failed to pass in Congress. Biden aims to take measures that will strengthen the supply chain, produce more things domestically, reduce the deficit, fix the tax system to be "fair" and eliminate barriers to good-paying jobs.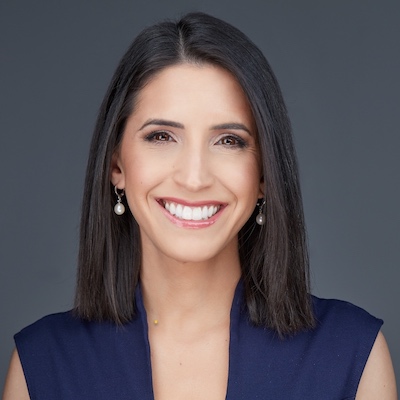 Tal Heinrich is a senior correspondent for both ALL ISRAEL NEWS and ALL ARAB NEWS. She is currently based in New York City. Tal also provides reports and analysis for Israeli Hebrew media Channel 14 News.
A message from All Israel News
Help us educate Christians on a daily basis about what is happening in Israel & the Middle East and why it matters.
For as little as $5, you can support ALL ISRAEL NEWS, a non-profit media organization that is supported by readers like you.
Donate to ALL ISRAEL NEWS
Current Top Stories
Comments