Saying goodbye to my Israeli father – a Holocaust survivor – who passed away last week
Eliezer Ben Mordechai tz"l
BNEI BRAK, ISRAEL – Today was a long, beautiful, hard, touching, sad and lovely day.
It involved a procession of about 100 men with eulogies held in front of the synagogue my father used to attend and at his gravesite.
It also involved receiving guests while I sat shiva (seven days of mourning) at my father's apartment.
It involved praying that my sister would arrive from Hawaii for the funeral — which she did.
It involved reciting the mourner's Kaddish multiple times in front of this throng of mourners and well wishers.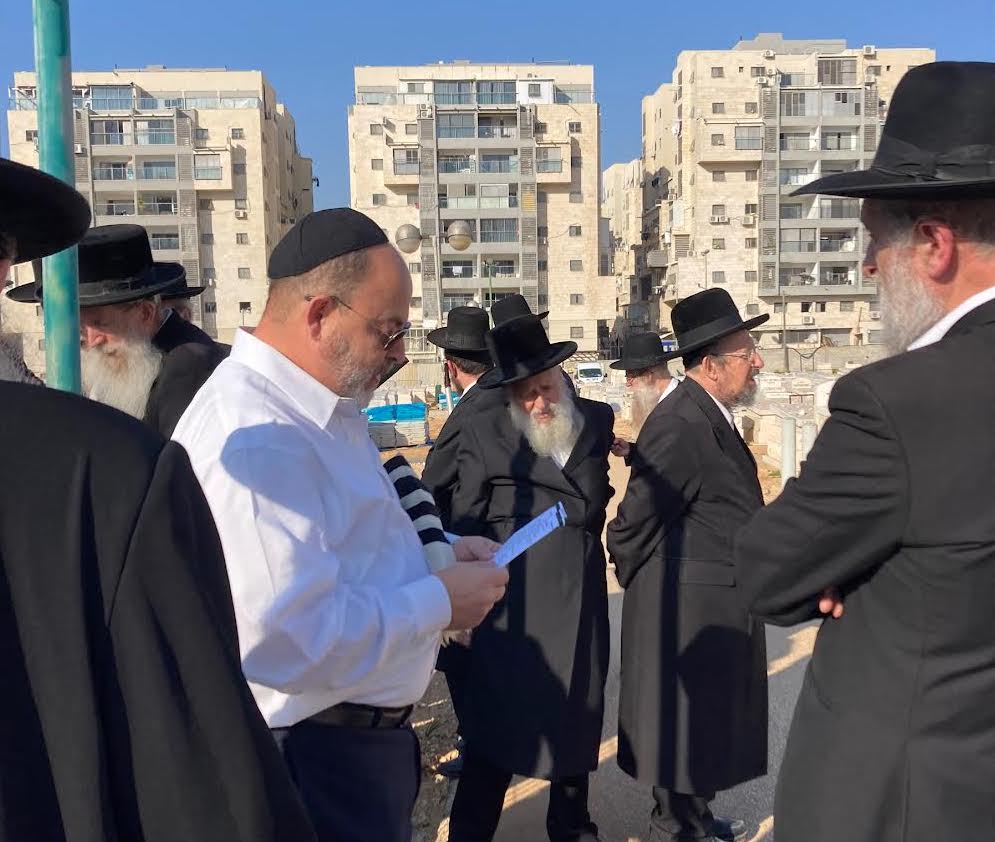 John Desser reciting the mourner's Kaddish at his father's funeral
A piece of my heart will remain in Israel when I leave.
Having written several articles for ALL ISRAEL NEWS in the past, I asked the editor-in-chief if he would publish this tribute to my father's memory, and he graciously agreed.
Here is my father's formal obituary.
We mourn the passing of Dr. Edgar Jacques Isadore Desser, whose Hebrew name was Eliezer Ben Mordechai tz"l.
Edgar J. Desser was born on January 23, 1928 in Amsterdam, The Netherlands, and is preceded in death by his father Mark Desser, his mother Sophie (née Namenwirth) Desser, his younger brother Herbert Desser and his sister Resi Fish.  
He was 95 years and one day old when he departed.
Eliezer Ben Mordechai tz"l was ten years old when the family's nanny, Julia Von Ruuling, returned from a trip to Germany where Nazi soldiers tipped her off that within a year the Germans would be invading Holland.
Concerned for the welfare of the Jewish family she served, Von Ruuling shared what she heard with Eliezer Ben Mordechai's father who determined immediately they must leave Holland.
According to Eliezer Ben Mordechai, his father held a phone call with the Chief Rabbi of The Netherlands to share his plans.  
The rabbi said that his father was being "paranoid".
Despite the noble efforts of some Dutch citizens such as Corrie Ten Boom and the family who hid Anne Frank and many others, the Jewish community in Holland had one of the lowest Jewish survival rates of the Holocaust.
In order to obtain a visa to Canada – the U.S. was not making visas available to Jewish refugees yet at that time – Eliezer Ben Mordechai's father bought a silver and crystal business in Montreal and moved the family there.  
This almost certainly saved them a horrific experience during the Holocaust, though more likely, their lives.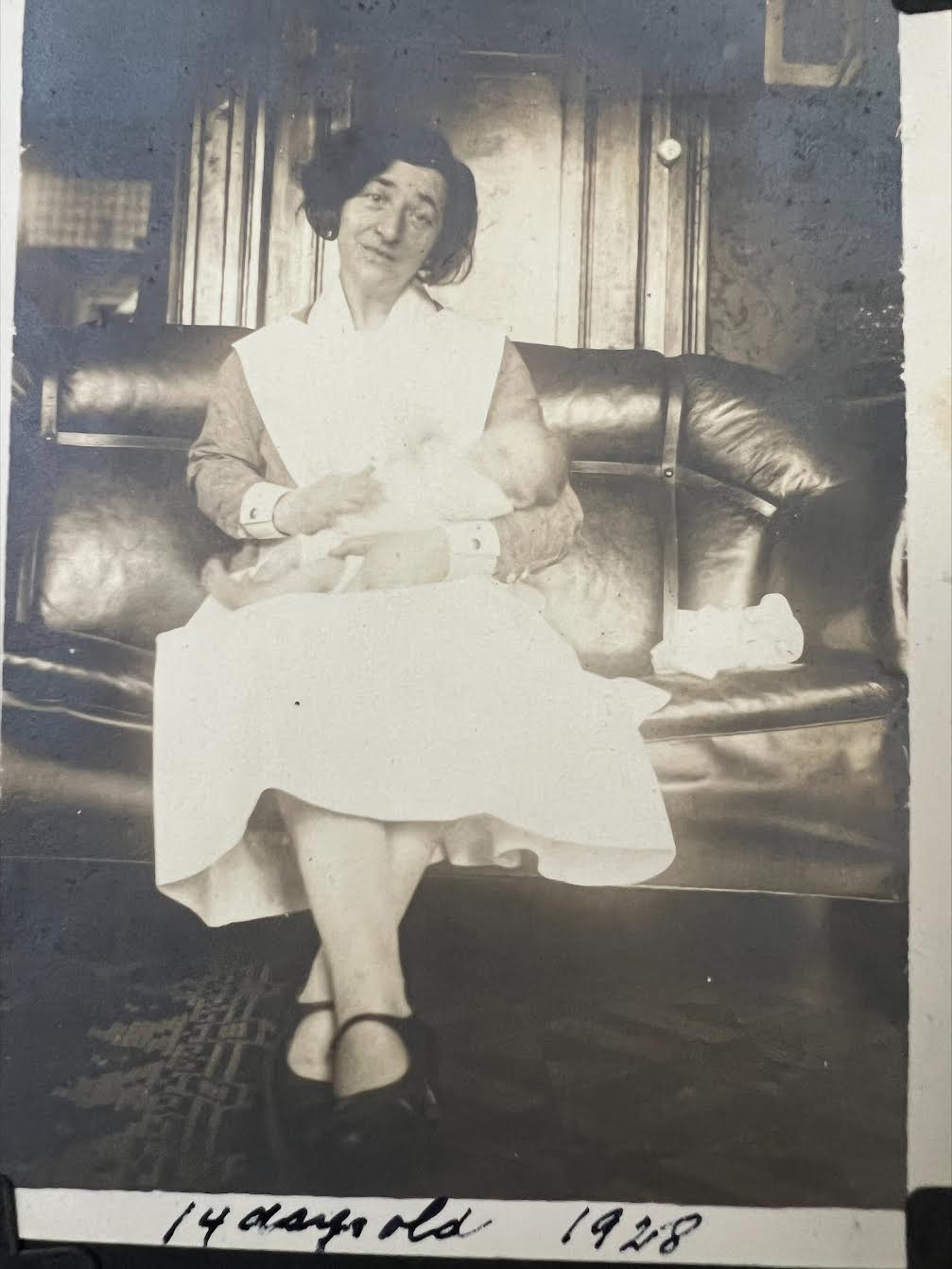 Eliezer Ben Mordechai at 14 days old
At the age of 14, Eliezer Ben Mordechai tz"l informed his father he was not interested in the family business and he wanted to move to New York City to learn at an Orthodox yeshiva.
From age 14 to 18 he learned at the prominent yeshiva Chaim Berlin and learned under the tutelage of Rosh Yeshiva Yitzchak Hutner tz"l. 
Upon receiving his Smicha (ordination), Eliezer Ben Mordechai tz"l determined to return to The Netherlands to attend medical school.  
According to correspondence he held at that time, he was shocked to discover that most of the Jewish community in Amsterdam had been decimated and few if any of his precious friends or acquaintances were to be found.
After completing medical school at the University of Amsterdam, Eliezer Ben Mordechai tz"l returned to the United States to further his medical training including a stint at the Cleveland Clinic and several other esteemed institutions.
Some time in the early 1960s, Eliezer Ben Mordechai tz"l worked briefly at a hospital in Tel Aviv. It was there that he met and married the former Imra Ben Ami, the daughter of radiologist, Micah Ben Ami, and the granddaughter of the Zionist writer Mordecai Ben Ami (Chana Shtern tz"l), to whom he was married some 27 years.
After their wedding, the Dessers moved to New York City where they began to raise two children, Daphne Payne Desser who now resides in Honolulu Hawaii and John Desser who resides in Leesburg Virginia.
While working as a professor at Cornell medical school, on the staff of New York Hospital in Manhattan, and managing a successful private medical practice, Eliezer Ben Mordechai tz"l ensured that his children attended the best private schools in New York City.
In 1977, Eliezer Ben Mordechai tz"l took his daughter Daphne on a trip to see the Netherlands and was soon thereafter offered a position to run the rheumatology department at Slootenvaart Ziekenhuis, a large hospital in Amsterdam.  
The family subsequently moved to the Netherlands and lived there for almost five years in a suburb of Haarlem called Overveen.
In the early 1980s the family moved back to the United States, but this time to Tucson Arizona where Eliezer Ben Mordechai tz"l again managed a successful medical practice and his children attended high school.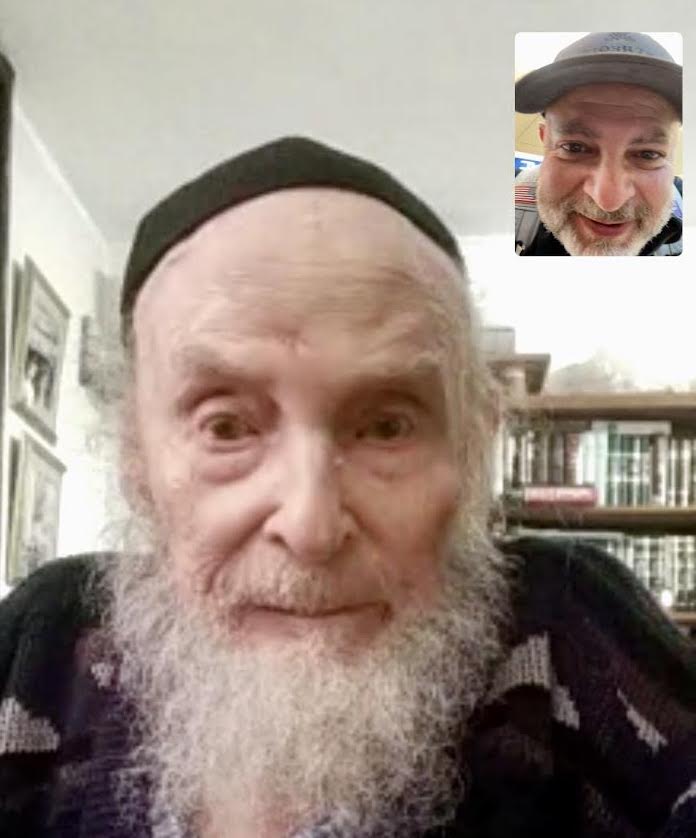 Eliezer Ben Mordechai speaking with his son, John
After his divorce, Eliezer Ben Mordechai tz"l decided to sell his medical practice, returned to Orthodox Judaism, and moved to Israel where he met and married the former Shulamith Rothschild to whom he was happily married since 1999.
Eliezer Ben Mordechai tz"l had a love for classical music and was an avid amateur violinist.
He also enjoyed skiing, especially in the Swiss Alps, and the game of tennis. He was an avid chess player and reader.
He was fluent in English, Dutch, German, Yiddish, and Hebrew and proficient in French.  
In Bnei Brak, he spent most of his time learning Torah and on occasion dispensing free medical advice to those who sought it.
Eliezer Ben Mordechai tz"l is survived by his loving wife Shulamith, his children Daphne (Darin Payne) and their children Zoe (22), and Henry (17) Payne, and by his son John David (Contessa née Neeley) and their children Levi (18), Elisheva (18), Micah (15), and Judah (12), as well as his nephews Michael Fish (Renee) of Florida and Ronnie Fish (Wendy) of California.
The family wishes to gratefully acknowledge the extraordinary efforts of Rav Dov Gravitzky and his family for being such an amazing and loyal friend to Eliezer Ben Mordechai tz"l, who cared for and regularly visited him especially in his older and more vulnerable years.
The funeral was held in Bnei Brak Israel.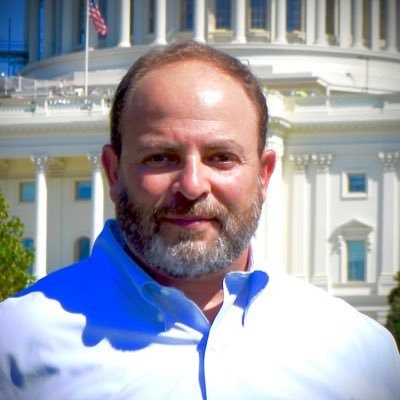 John Desser is the son of an Orthodox rabbi, great-grandson of Mordechai Ben Ami, and Deputy Director of the Alliance for Israel Advocacy. He resides in the Virginia suburbs of Washington, D.C.
Popular Articles
A message from All Israel News
Help us educate Christians on a daily basis about what is happening in Israel & the Middle East and why it matters.
For as little as $5, you can support ALL ISRAEL NEWS, a non-profit media organization that is supported by readers like you.
Donate to ALL ISRAEL NEWS
Latest Stories
Comments