Raphael Emeka – the Hebrew-singing Nigerian worship leader from the Negev Desert
When Emeka arrived in Israel, he knew that God had brought him here for a purpose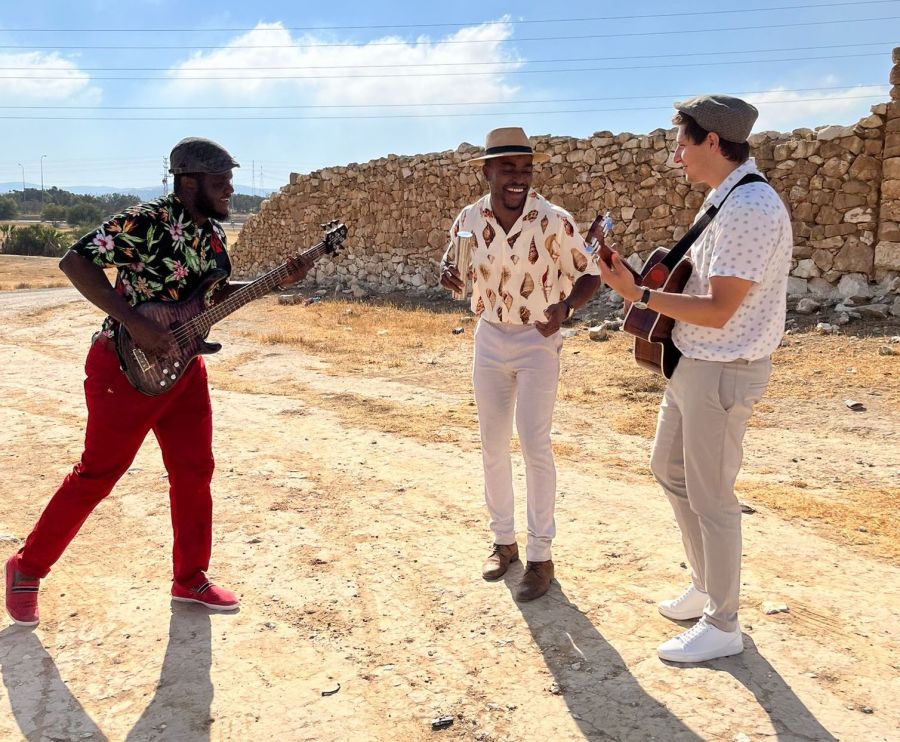 Raphael Emeka (C) and David Bronshtein (R) (Photo courtesy)
David Bronshtein and Raphael Emeka, the worship leaders of Beersheva, Israel, congregation "Nachalat Yeshua" have published an upbeat, colorful music video for a Hebrew-language worship song titled "Bati Lechan" – "I came here." 
Featuring bright colors, a distinct African rhythm and an array of international faces singing in the Negev desert of southern Israel, the uplifting single "is a simple song that can be sung in your local congregations, from whatever country you are," Emeka wrote in a video comment.  
It's a "great way to learn some Hebrew, as well!" says another commenter.  The video features English and Hebrew-transliterated lyrics that state: "I came here to worship you, because there is no God like you, you are wonderful, you are my savior. You turned my mourning into dancing. I will declare that you are good."
From Nigeria, Emeka lives in Beersheva while working on a Ph.D. at Ben-Gurion University of the Negev. He has been in Israel since 2018. 
"I'm doing a Ph.D. in Electrical Engineering. I grew up in Nigeria. When I was 16, I moved to study at a university in Ghana where I lived for 4 years while doing by B.A. When I finished, I moved to England where I studied for my M.A. for 3 years. I started a Ph.D. program there, but eventually decided to discontinue it and start another Ph.D. when I got the opportunity to do it here in Israel," Emeka told ALL ISRAEL NEWS (AIN).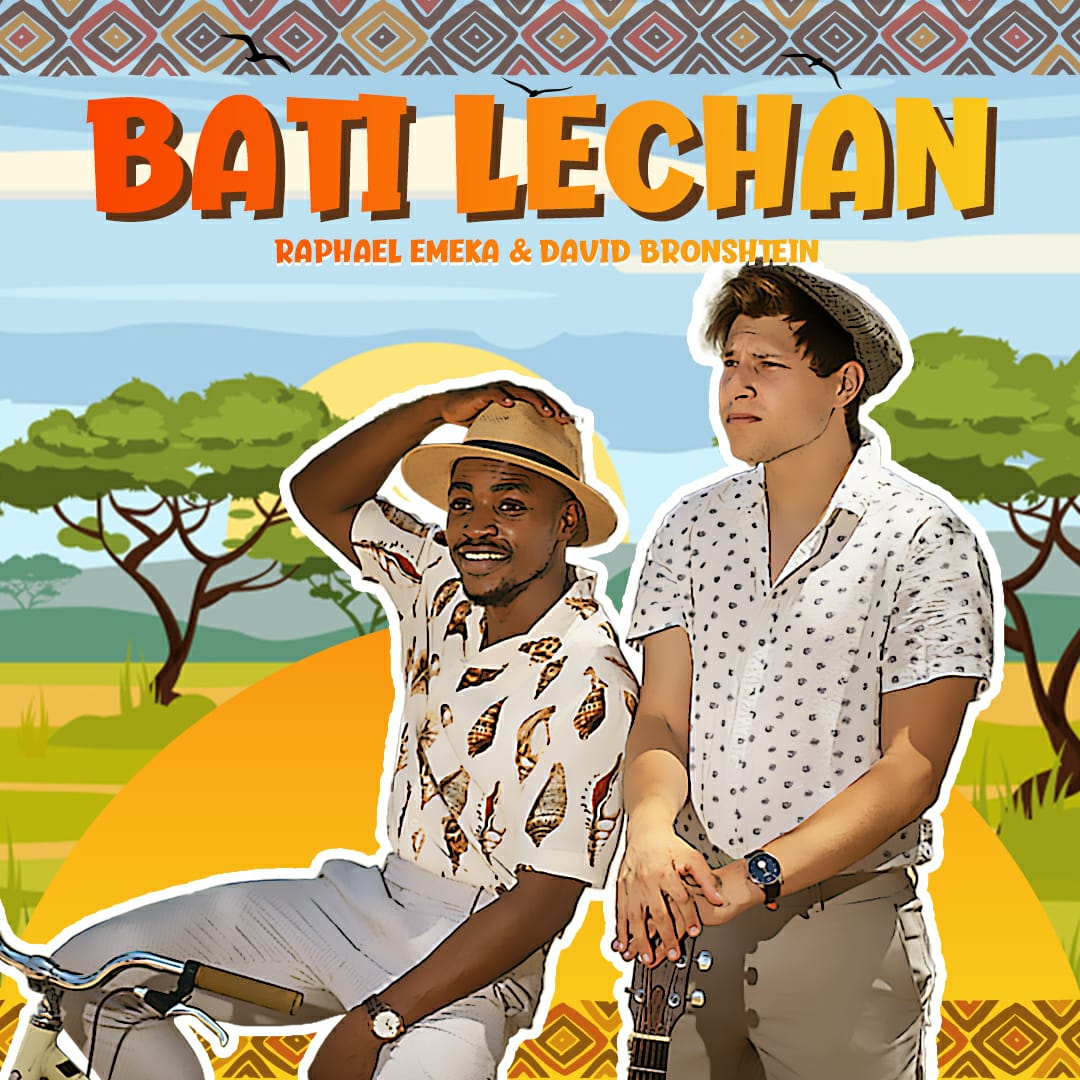 Cover for the worship song "Bati Lechan"
Emeka told AIN that, in both Ghana and England, he looked up the local church and joined their choir or worship team, so it was natural for him to do so in Beersheva, as well. 
"You can really see how the culture affects worship," he told AIN. "That was the most exciting experience for me. It was a challenge at first, but I also thank God for the opportunity to just dive in." 
"The way that Africans worship is different from the way the Europeans worship. And the way the Europeans worship has some differences from the Israeli way of worship. I thank God for the opportunity to see this," he said. "These are all people who love God, and they are worshipping God in their own language, in their own way. And it's beautiful to see that God inhabits the praising of His people."
Emeka said that when he arrived in Israel, he knew that God had brought him to Israel for a purpose – and it was not just for the Ph.D. 
"I didn't just want to come to Israel and leave with a Ph.D.," he told AIN. "My desire was to know what else was the reason God brought me here, and how can I serve in God's kingdom work here in Israel." 
"One area I knew God was leading me to was in the area of worship. The congregation Nachalat Yeshua has a lot of nationalities, so I was wondering, 'How can I, in some way, express this unity and our diversity through worship?' We sing songs in Hebrew, but is there a way we can write this song in a way that it's also relatable to other cultures?" He said.
The song "Bati Lechan" presents a diverse display of nationalities and cultures on the screen, which is exactly what Emeka tried to achieve. 
"The song says 'I came here to worship you.' I was thinking, 'If everybody from all nations of the earth came together to praise Yeshua in the same room, what would it look like?' And that's how that came about. Let everything that has breath praise the Lord," he said.
Asked about differences in worship styles, Emeka told AIN that "back in Nigeria, on the stage, there's so much you can have. Twenty people singing with the microphone. And then you go to Europe and you see one guy leading the song with a guitar and someone else by the side and that's all. It's different cultures." 
"Initially, I faced this challenge of 'Why is it like this, God?' but getting into it deeper, I realized that this is their own way," he said. "It doesn't necessarily mean that one way is wrong, and the other is right. But it's a beautiful thing when we get to dive in and see how different people worship God and the beauty of it all. And if God leads us to expand in our way of worship, then we should be open to expand." 
"As an African, I wouldn't say that the only way to praise God is always through loud-sounding cymbals. There's also that time when God might want us to just reflect on the mellow. So I got to realize that, yes, there are different cultures and different ways of praising God; there are different languages, and God hears them all," he said. 
"One of the challenges of being a music leader," Emeka said, is asking himself how he would pass on the message of worship to them "in a way that they would easily understand and easily join in." 
"I don't want to be in a box, but I want to be led by God's spirit in a way that I wouldn't be the only one leading worship on stage," he said. "The aim of the worship is to lead people to the place of worship. So understanding how to do that with different environments is always a challenge, but it's beautiful just exploring that possibility of leading God's people no matter where they're from. It's a beautiful experience." 
"England was a major challenge, but I think God was leading me to just join a choir," he added. "And it was beautiful, because I was at least able to bring some ideas about how we praise God from home – which wasn't rejected, so I thank God for that."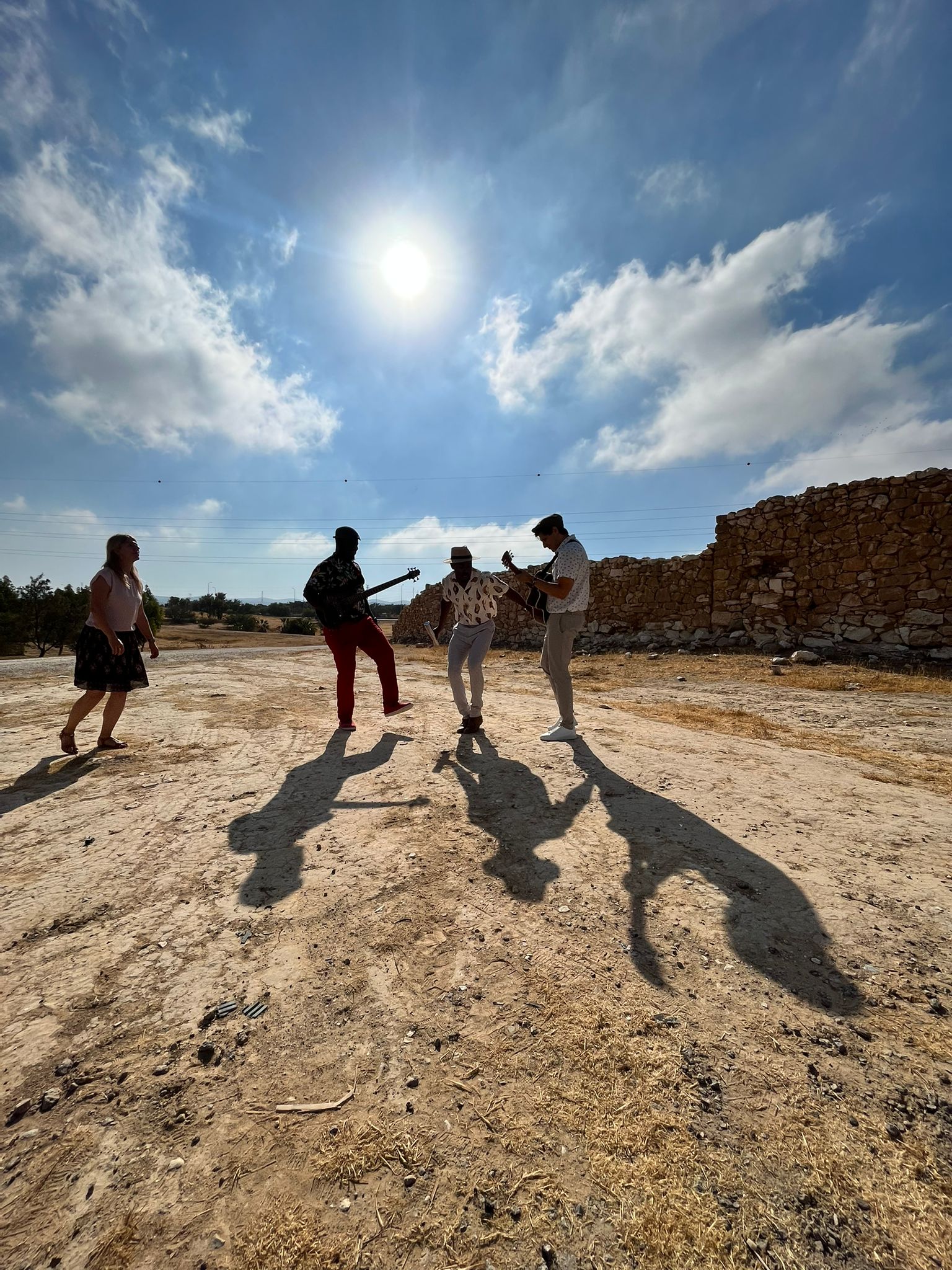 Photo courtesy
In Nigeria, said Emeka, reading the Bible and seeing "how David says to let everything that has breath praise the Lord with dance and clash of cymbals and everything, what we see is people dancing with tambourines. Like when Miriam sings and dances after crossing the Red Sea. That's the picture we have in mind."
"And then I arrived in Israel and realize that it's not really looking that way," he said. "I can't even say that that's the way it's supposed to be, but what comes to my mind is – how does the Bible explain praise? There are times in the Psalms where David has sober reflections. And also times where he has expressive outbursts of praise, even to the point where he thought he was losing his mind. So worship is not just a one-way street." 
"'It has to be done this way, don't do it the other way. Don't dance, don't celebrate, sit down, have the music slow and mellow.' When we read the Bible, we see that it's not the case," he said. "So for me, that's another thing that I'm learning. How do we worship and lead God's people in a place of praise and worship as it's led by God's spirit? In such a way that we are not being mechanical about it, but we are following how God wants us to do it. It is still something that we explore, but for me, I am very grateful to God serving in Israel and being able to shine the light in my own way. Bringing the experience from my past and seeing how everything combines in giving God praise." 
"There are a lot of things I've learned about praise here in Israel, and there are a lot of things I've been able to teach as well, which I'm grateful for," he said.
Emeka told AIN that Israeli has changed his perception of intentionality in worship.
"What I like is how much, over time, the congregation has become more invested in excellence in regard to service, in workshops and training members of the worship team," he said. "As much as we worship from our heart, God also wants us to improve our skill. It was people who knew David to be a skilled player of the harp that brought him to Saul. The fact that we do things with our heart and it's from the spirit doesn't mean that we shouldn't [invest] in excellence in our skills." 
"That's something I learned here in Israel," he said. "I'm very thankful for the congregation leadership. They organize workshops to educate the worship leaders how to write songs, how to prepare a worship set for a service." 
Emeka noted that he also learned in Israel "the importance of writing worship songs that are theologically sound. You don't just want to write 'feel-good and love and Yeshua,' you want something that is biblically sound." 
"Another thing I take with me from Israel is the memories. Wherever I go, I want to be intentional about my purpose, in every place where God is sending me and seeing how I can serve," he said. "I'm not leaving Israel just with a Ph.D. and a certificate, but with memories of worship experiences and God's presence."
Emeka said he intends to move to Europe after completing his Ph.D. but is "definitely open to come back and visit Israel once in a while." 
"Just pray that I will be able to serve the Lord and glorify Him wherever I go and whatever I do," he said.
Raphael Emeka's music is available through his YouTube channel and on Spotify and other streaming services. Pray that God will keep using him for His glory.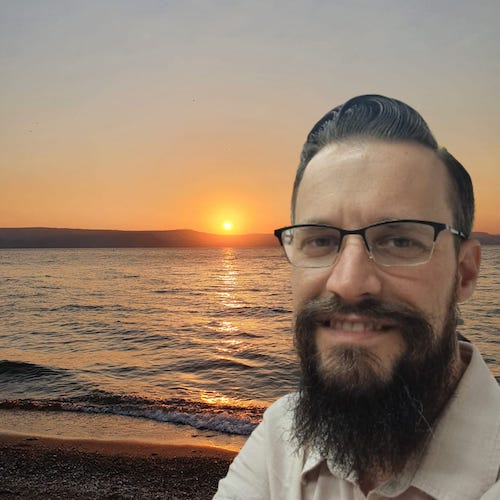 Tuvia Pollack is an unpublished writer of historical fiction novels depicting Judeo-Christian relations throughout history. His website is tuviapollack.com.
A message from All Israel News
Help us educate Christians on a daily basis about what is happening in Israel & the Middle East and why it matters.
For as little as $5, you can support ALL ISRAEL NEWS, a non-profit media organization that is supported by readers like you.
Donate to ALL ISRAEL NEWS
Current Top Stories
Comments