Opinion Blog / Guest Columnist
Queen Elizabeth II and the United Nations: A contrast in character
Queen Elizabeth II (Photo: Shutterstock)
On Monday, Sept. 19, an estimated 4 billion people gathered in homes and public places worldwide to say their goodbyes to the beloved monarch, Queen Elizabeth II. Among 2,000 guests, some five 500 dignitaries – composed of prime ministers, presidents, and royalty – filled the pews at Westminster Abbey, likely history's largest assembly of its kind. 
Israel's President Herzog and First Lady Michal Herzog represented Israel according to protocol. Hundreds of thousands of mourners lined the streets, some tearful, as loudspeakers broadcast the service, and where all stood for the requested two minutes of silence. A Westminster Abbey bell tolled 96 times from the 1,000-year-old edifice, honoring the 96-year life span of Queen Elizabeth and her 70-year reign. 
The Queen's coffin, beautifully bedecked with flowers and the magnificently jeweled Imperial State Crown, was then processed down the Long Walk toward Windsor Castle, to the beloved monarch's final resting place inside St. George's Chapel. Services in both locations were replete with Scriptures and hymns to commemorate the Queen, who was a symbol of stability and service wrapped within her salvation through our Lord Jesus Christ. In her 2014 annual Christmas message – one of her numerous speeches over the years – she proclaimed, "For me, the life of Jesus Christ, the Prince of Peace, whose birth we celebrate today, is an inspiration and an anchor in my life."
Earlier, across the Atlantic on Sept. 9, the United Nations removed all countries' flags and flew the UN flag at half-mast to honor Queen Elizabeth's passing. Then on Sept. 13, the 77th United Nations General Assembly (UNGA) got under way. After the Queen's September 19th funeral, invited world leaders jetted out of London. With regal accolades bestowed on the demonstrably kind and honorable Queen, they exited those tributes to enter a worldwide assortment of 193 leaders.
The contrast between the singular, esteemed Queen Elizabeth II and the world's repressive leaders is unmistakable. 
Queen Elizabeth spoke twice at the United Nations – first in 1957, not long after her 1953 coronation – and then again in 2010. In 1957, she declared, "The future of this organization will be determined, not only by the degree to which its members observe strictly the provisions of the charter and cooperate in its practical activities, but also by the strength of its people's devotion to the pursuit of those great ideals to which I have referred." In her later speech, in a diplomatic yet pointed comment, she mentioned the U.N. as a force for the "common good." Then she added, "But we are not gathered here to reminisce. In tomorrow's world, we must all work together as hard as ever if we are truly to be United Nations."
The Queen's exhortation about "being United Nations" has a long road ahead, mainly because that organization continues to single out Israel and perpetuate false accusations. The presence of members like Iran, the world's leading terror agent; Communist China, which imprisons Christians and Muslims; and Russia, which is actively guilty of war crimes in Ukraine, discourage hopes for peace and harmony.
In an extraordinary wave of anti-Israel resolutions, the U.N. condemned Israel—the only parliamentary democracy in the Middle East—an astonishing 14 times in 2021 alone. For the other 192 nations, the General Assembly issued only four condemnations: one each against North Korea, Iran, Myanmar, and Russia's invasion of Crimea. 
Hillel Neuer, executive director of the excellent UN Watch, recently addressed the U.N.'s anti-Semitism. "Across the board at the U.N. – the General Assembly, World Health Organization, the Human Rights Council – one country gets singled out and demonized. It's the Jewish state." Since 1993, UN Watch has measured and monitored the U.N.'s performance by its UN charter. This non-governmental organization in Geneva, Switzerland, looks closely at the U.N. Charter, which includes five mandates, one of them being "Protect Human Rights."
In my viewpoint as a Christian, the U.N. reached its zenith early on to "protect human rights." On Nov. 29, 1947, the U.N. – then a young organization – ruled that the Jews could establish a state. The Jews accepted the smaller part of the land's designation, while the Arabs rejected the decision altogether. Despite the Arabs' decision, the Jews did receive their biblical "human right" – their ancestral homeland as codified by God thousands of years earlier. When considering Resolution 181, the British Mandate Partition Plan for Palestine – a plan that made way for both Arab and Jewish states – the members voted this way: 33 in favor, 13 against, with 10 abstaining.
The Partition Plan was not perfect and was fraught with conflicts in wars and personal relationships. However, it was a beginning of God's justice for the Jewish people.  
Little did anyone know that another fulfillment of prophecy was unfolding in Jerusalem that same night – at the same time the vote was taking place. Israeli archaeologist and Hebrew University professor, Eleazer Sukenik, sat in his study that night in Jerusalem intently scrutinizing fragile pieces of parchment. They were part of the Dead Sea Scrolls that had recently come into his hands. As he pondered the precious scroll fragments, his son, Yigael Yadin, ran into the room shouting the news he just heard on the radio. 
However, we can expect more of the same slander if the United Nations clings to its history. Iran's President Ebrahim Raisi is attending the U.N. General Assembly. Raisi gave his speech yesterday calling Israel "a savage power" that "kills women and children," while proclaiming that their nuclear program is peaceful. Raisi, called a "monster" by his own citizens, freely walks the halls of the United Nations in New York City with other tyrants like him who consistently violate one of the UN's mandates, "Protect Human Rights."     
Sept. 26 ends the first debate of the 2022 UN General Assembly. We hope against hope that Queen Elizabeth's desire for some "common good" will in fact emerge. Rays of light do shine occasionally. In April, for instance, UN Watch successfully lobbied the UN to kick Russia off the Human Rights Council. Earlier, in January, in a consensus vote, the UN passed a resolution for members to proactively oppose Holocaust denial. 
Billions have now turned the page on Queen Elizabeth's life, a life well lived, a life of stability, integrity, and kindness for her subjects in the Commonwealth. As we watched – enthralled with the beauty, elegant ceremonies, history, and music in high cathedrals – we can see that the Queen was surely beloved and rightly so.
Nevertheless, let us also look through spiritual glasses since we have glimpsed a tiny foretaste of Heaven. Nothing or no one on earth we have seen, even the pageantry, flags, and ceremonies, will match the grandeur of heaven and the Prince of Peace, the King of Kings who lives forever with an unending love. Join us in reflecting this week on majesty.
"The Son is the radiance of God's glory and the exact expression of His nature, sustaining all things by His powerful word. After making purification for sins, He sat down at the right hand of the Majesty on high" Hebrews 1:3 (HCSB). 
This article was first published here.
ALL ISRAEL NEWS is committed to fair and balanced coverage and analysis, and honored to publish a wide-range of opinions. That said, views expressed by guest columnists may not necessarily reflect the views of our staff.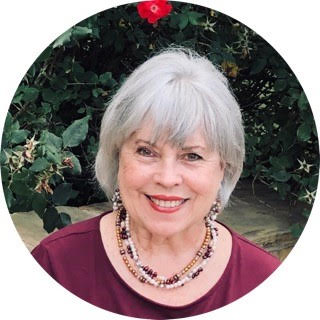 Arlene Bridges Samuels pioneered Christian outreach for the American Israel Public Affairs Committee (AIPAC). After nine years she retired and later worked part-time with International Christian Embassy Jerusalem USA. Arlene is now an author at The Blogs-Times of Israel and writes a weekly column at CBN ISRAEL. She has often traveled to Israel, including being invited three times by Israel's Government Press Office to their annual Christian Media Summit. Read more of her articles on her CBN Israel blog.
Popular Articles
A message from All Israel News
Help us educate Christians on a daily basis about what is happening in Israel & the Middle East and why it matters.
For as little as $5, you can support ALL ISRAEL NEWS, a non-profit media organization that is supported by readers like you.
Donate to ALL ISRAEL NEWS
Latest Stories
Comments