PROFILE: Who is Volodymyr Zelenskyy? And why does Putin call him a Nazi?
The popular Ukrainian president turned brave military leader is an actor, comedian – and Jewish
Ukrainian President Volodymyr Zelenskyy (Photo: Irina Yakovleva/TASS via Reuters)
"This might be the last time you see me alive," Ukrainian President Volodymyr Zelenskyy bravely told European Union leaders during a video conference Thursday, the day that Russia's President Vladimir Putin launched his attack on Ukraine. 
Who is this relatively young and charismatic leader of Ukraine that Putin has called a Nazi?
Volodymyr Zelenskyy, 44, had no political experience when he ran for president in Ukraine's March 2019 presidential elections. Born to Jewish parents in eastern Ukraine – a region where Russian is equally spoken alongside Ukrainian – Zelenskyy first studied law, but chose a different path and became an actor and a comedian. 
Ironically, as a comedian he was perhaps best known for his role in the Ukrainian satirical television series Servant of the People, in which Zelenskyy's character, an ordinary teacher, accidentally becomes Ukrainian president. He reportedly starred in dozens of films and shows after founding a drama company in 2003. 
Zelenskyy also won the first season of the Ukrainian version of Dancing with the Stars in 2006. A compilation of his performances has gone viral in recent days, hitting some 3 million views on Twitter.
He is married to Olena Volodymyrivna Zelenska, a Ukrainian architect and screenwriter, and has two children.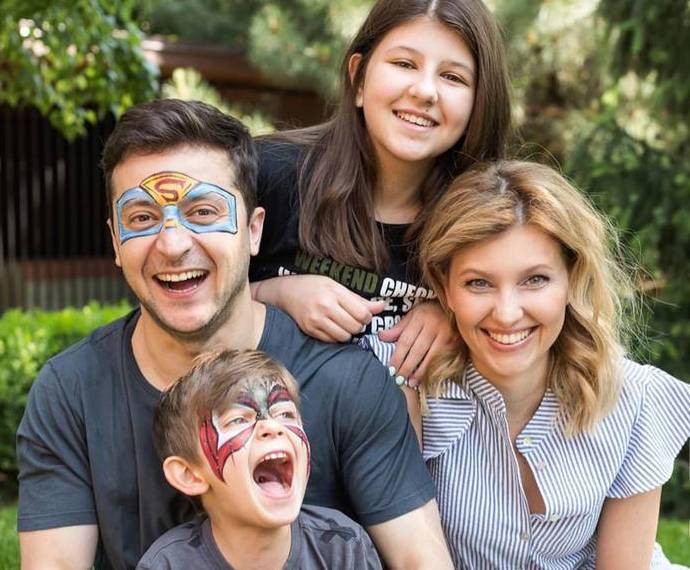 Volodymyr Zelenskyy and his family (Photo: Instagram olenazelenska_official)
Despite his political inexperience – or perhaps because of it, due to disillusion with widespread political corruption – Zelenskyy nevertheless won a landslide victory in the 2019 presidential election with more than 73% of voters willing to take a chance on the political novice. 
At the time, Zelenskyy told supporters, "I will never let you down." Now Zelenskyy, who said Russia has named him its primary target, is proving that he meant every word by staying in Ukraine, instead of fleeing abroad to save his life. 
"I will stay in the capital," Zelenskyy said in a video message Friday. "My family is also in Ukraine."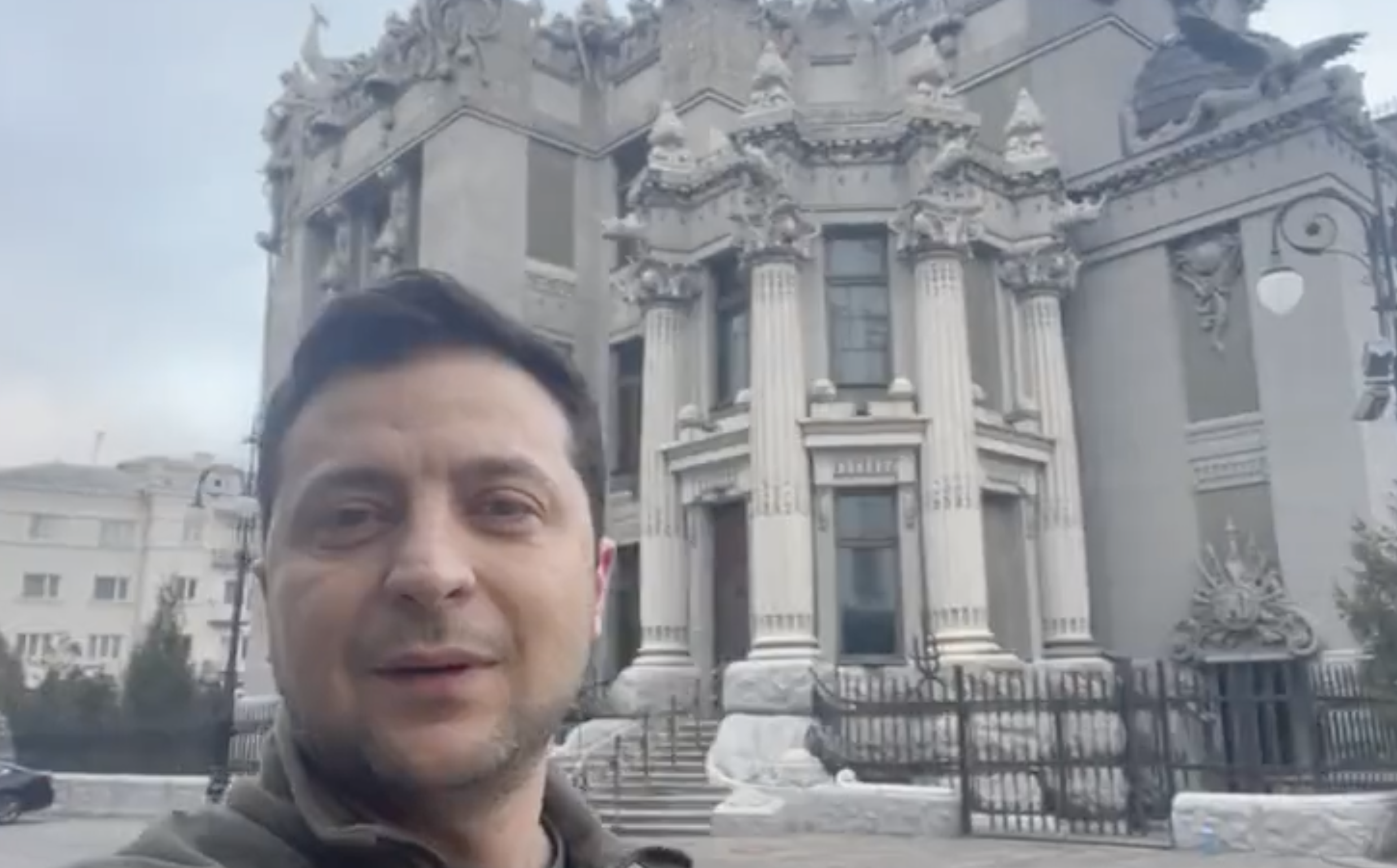 Ukrainian President Volodymyr Zelenskyy in a video message, Feb. 26, 2022 (Photo: Screenshot)
Even though he is now Ukraine's first Jewish president, Zelenskyy's Jewish identity rarely surfaced as an issue throughout his career. A childhood friend, Tatiana Tsyba, a former media and public communications advisor, said that growing up Zelenskyy almost never mentioned his Jewish background. 
"It never mattered … There were a lot of Jewish people around yet there was no particular interest in who was who. Neither were there any bad feelings towards Jews," she said. 
Zelenskyy's parents were scientists and Judaism did not play any significant role in their lives. 
"[We were] an ordinary Soviet Jewish family," Zelenskyy told The Times of Israel in 2020. "Most Jewish families in the Soviet Union were not religious." 
Most people were probably not aware that Zelenskyy is Jewish. Yana Dobroserdova, a local entrepreneur from the area in which Zelenskyy grew up said that she didn't even know. 
"We are so intermixed; everyone has either a brother or friend with a Jewish background," she said.
Putin has called Zelenskyy a "Nazi" and has said that he is invading Ukraine to "denazify" the country. 
Since the terms "Nazi" and "fascist" are both highly derogatory insults, it could be simply Putin's way to rally public sentiment for his cause, and against Zelenskyy.
"Both [terms] evoke the enormous Soviet losses against Nazi Germany in World War II, which Russia calls the Great Fatherland War. The epithets are often a catch-all to smear opponents, somewhat akin to branding someone a communist in the U.S.," according to an article in The Wall Street Journal.
Putin has not actually offered credible evidence of Zelenskyy displaying any Nazi tendencies.
"How can I be a Nazi?" Zelenskyy said Thursday. "Explain it to my grandfather, who went through the entire war in the infantry of the Soviet army, and died a colonel in an independent Ukraine." 
Far right groups only gained around 2% of the overall vote in the 2019 elections.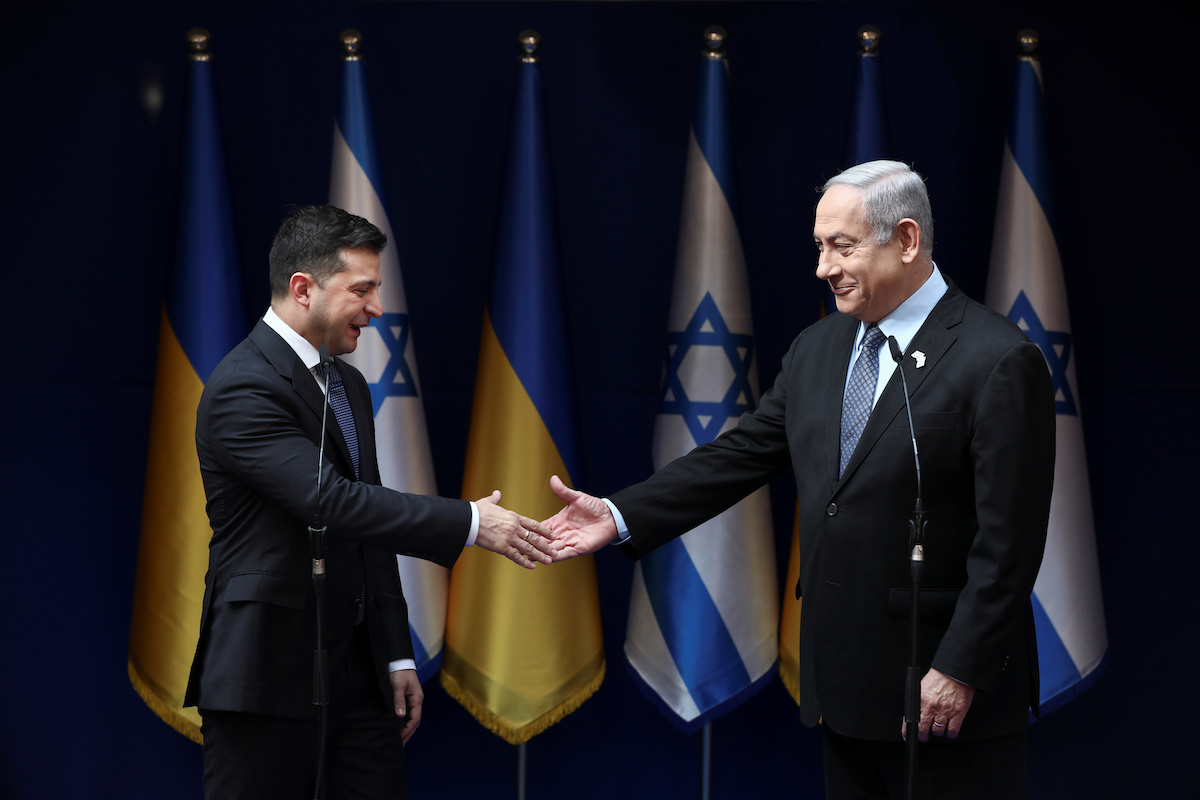 Israeli Prime Minister Benjamin Netanyahu and Ukrainian President Volodymyr Zelenskyy shake hands during their meeting in Jerusalem, Jan. 24, 2020. (Photo: Oded Balilty/Pool via Reuters)
Furthermore, several of Zelenskyy's relatives were killed in the Holocaust. 
"Three of them, their parents and their families became victims of the Holocaust. All of them were shot by German occupiers who invaded Ukraine," Zelenskyy told then-Israeli Prime Minister Benjamin Netanyahu on the occasion of the 75th anniversary of the liberation of Auschwitz. "The fourth brother survived. … Two years after the war, he had a son, and in 31 years, he had a grandson. In 40 more years, that grandson became president, and he is standing before you today, Mr. Prime Minister."
David Horovitz, chief editor of The Times of Israel, has interviewed Zelenskyy and wrote that Zelenskyy spoke "lovingly and admiringly of the State of Israel, where he had appeared as a comedian in his previous, pre-political life." 
"I respect Israel as hugely special, especially given all the sensitivities around it — the unity of Israel, the unity of the nation," Zelenskyy told Horovitz. "The Jews managed to build a country, to elevate it, without anything except people and brains. The Jewish people in Israel are a unique people, a unique population. It has economic strength. There are many countries in the world that can protect themselves, but Israel, such a small country, cannot only protect itself, but facing external threats, can respond."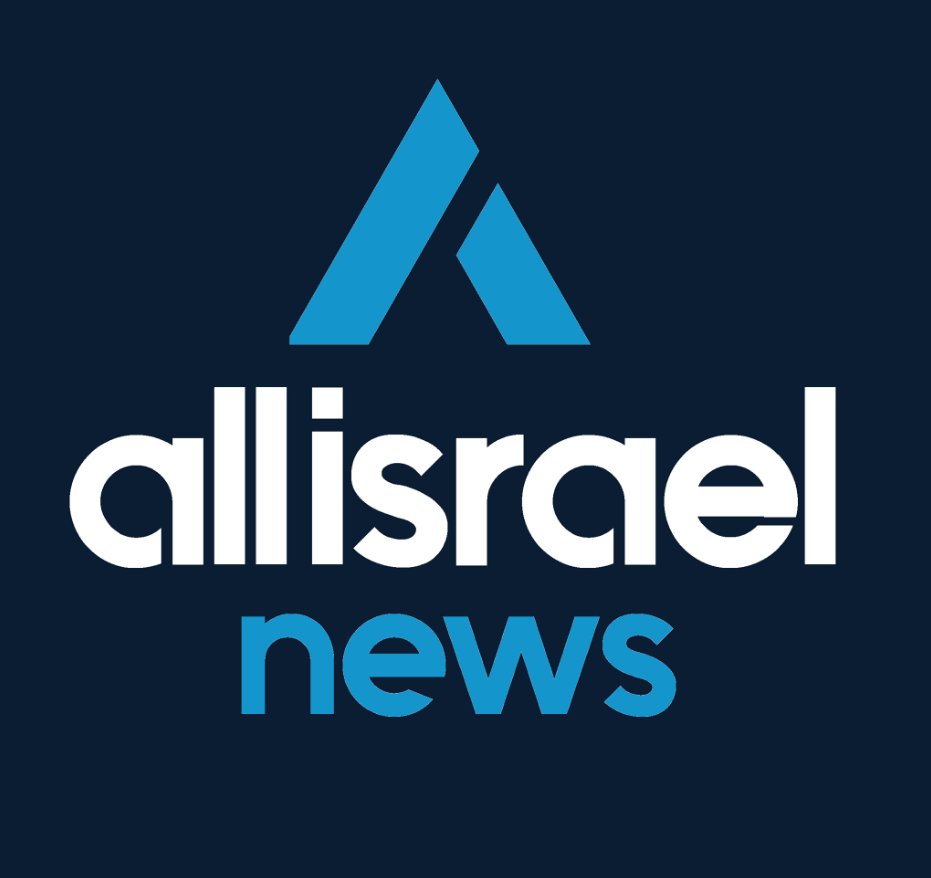 The All Israel News Staff is a team of journalists in Israel.
Popular Articles
A message from All Israel News
Help us educate Christians on a daily basis about what is happening in Israel & the Middle East and why it matters.
For as little as $5, you can support ALL ISRAEL NEWS, a non-profit media organization that is supported by readers like you.
Donate to ALL ISRAEL NEWS
Latest Stories
Comments