Israel advocate, 'Christian statesman' Jack Hayford – who influenced the Church's approach to Israel – is mourned
Christians and Jews alike celebrate Hayford, who called on believers to drop politics and follow the Bible: Pray for the peace of Jerusalem
Pastor Jack Hayford (Photo: Jack Hayford Ministries/Facebook)
Pastor Jack Hayford – a pioneer among Pentecostals in shaping the modern Church's perspective of Israel – has died. He was 88.
Throughout his life, Hayford led thousands of Christians on tours to Israel and spearheaded the Day of Prayer for the Peace of Jerusalem which he began 20 years ago with Bishop Robert Stearns. Hayford suggested the event take place on the first Sunday of every October, which would keep it near the Day of Atonement.
"Although the individual Christian is not convicted by the Church's past history of anti-Semitism toward the Jewish people, but we have a responsibility to ensure that never it happens again. The Day of Atonement will remind us of this responsibility," he said at the time. 
Hayford, who visited Israel dozens of times – at least 40 – was mourned by Christians and Jews alike. 
Stearns called Hayford "a leader of leaders in the evangelical movement, and the unquestioned leader of the charismatic/Pentecostal wing of the movement."
"If there was one Christian statesman who I sought to pattern my life after, it was Jack Hayford. His heart for worship, the Word, for bridge building, and for Israel and the Jewish people all struck the deepest chords in my heart," Stearns said.
Hayford impacted many lives in Israel as well. 
"Thank you Pastor Hayford for years of service to the Kingdom of God as well as standing in the gap for Israel that included a love for all who live in the land," said David Nekrutman an Israeli-American who was director of Christian Affairs at the Israeli Consulate in New York when he met Hayford in 2002.
Hayford authored an anchoring article, "Why Stand With Israel Today?" which outlined the biblical reasons for supporting the nation and the Jewish people.
"This is not about politics; this is about the Word of God, but the political ramifications are extremely dramatic. Scripture declares there will come a time when all the nations of the world will turn against Israel. It is so highly conceivable this could happen in our time that it is critical to outline why we should stand with Israel today," Hayford wrote.
But he was also balanced and expressed love and support for the Palestinian people.
"First let me say, God loves all people," Hayford told Joel Rosenberg in a series of interviews, Timeless Insights from Jack Hayford, available on The Joshua Fund website. "He is not anti-Arab. He is not anti-Palestinian. God loves people. Is there perfect justice being dealt to the Palestinians? No. Is there perfect justice being dealt to the Israelis? No. You have a montage of things there and its not going to find a solution because the world seeks it on its terms and the Church will not be empowered beyond what God has delegated as the decisions of humanity to what human beings decide to do."
He urged believers to follow the biblical command to pray for the peace of Jerusalem because "it has nothing to do with global politics. It has nothing to do with human justice. It has to do with the Word of God."
Known as "Pastor Jack," Hayford spent 30 years ministering at The Church On The Way in Van Nuys, Calif. – a church which has grown to more than 12,000 members.
His church posted the announcement of his death today. 
"Pastor Jack Hayford, former president of The Foursquare Church, went to be with the Lord today," the church's Twitter site announced. "Considered by many to be one of the most influential Foursquare figures since Founder Aimee Semple McPherson, his influence extended nationwide + internationally through his writing, speaking and broadcast ministries."
Hayford was an influential Bible teacher, author and song writer. He composed 500 hymns and choruses, including the famous worship song, "Majesty." He founded The King's University (formerly The King's College and Seminary) in 1997 and served as chancellor before handing the position over to Pastor Robert Morris – now lead senior pastor of Gateway Church.
Morris called Hayford his "mentor and spiritual father, and I am so grateful for his influence in my life."
Hayford was born in Los Angeles. He was married to his wife Anna, who died in 2017.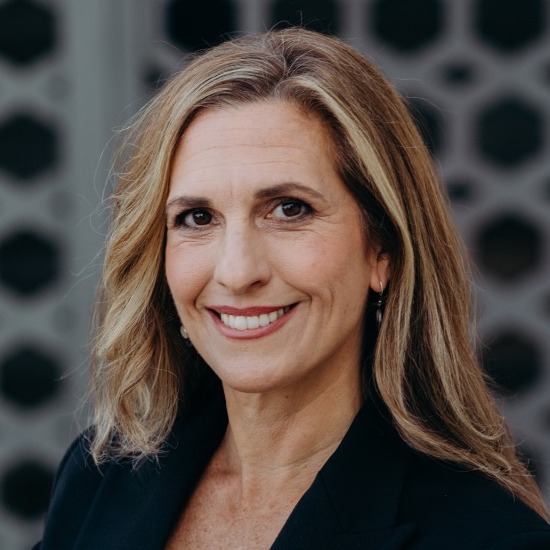 Nicole Jansezian is the news editor for both ALL ISRAEL NEWS and ALL ARAB NEWS and senior correspondent for ALL ISRAEL NEWS
A message from All Israel News
Help us educate Christians on a daily basis about what is happening in Israel & the Middle East and why it matters.
For as little as $5, you can support ALL ISRAEL NEWS, a non-profit media organization that is supported by readers like you.
Donate to ALL ISRAEL NEWS
Current Top Stories
Comments