Pakistani journalist: Time for peace between Israel and Pakistan
In interview with ALL ISRAEL NEWS, Ahmed Quraishi says Jews have right to Israel, as confirmed by the Koran
A prominent Pakistani journalist has said that now is the time for peace between Israel and his country.
"It is imperative for these two countries to have contact," said Ahmed Quraishi, a veteran journalist who was recently fired from his role as the host of a popular state-run TV news program because of a visit to Israel.
Quraishi visited the country in May as part of an interfaith group of mostly Pakistani expatriates living in America. The group met with Israeli President Isaac Herzog. Soon after his return, in what became the country's "most high-profile firing," according to Quraishi, he was removed from his role.
The journalist was denounced by former Pakistan Prime Minister Imran Khan, who claimed Quraishi's travelers were meant to serve as the first step toward peace between the two nations.
Until now, the Muslim-majority state and Israel have had no formal diplomatic relations.
While Quraishi suffered terrible monetary loss and even death threats, he said his visit opened an important dialogue in the country about the need for Pakistan to follow its Gulf neighbors and benefit from relations with Israel.
Over the last two years, Israel has launched diplomatic ties with the United Arab Emirates and Bahrain and restored ties with Morocco. There is a new, covert dialogue about a potential deal with Saudi Arabia.
"Pakistan and Israel have a lot of similarities," Quraishi said in a Zoom interview with ALL ISRAEL NEWS. "They are both ideological countries. Israel is a Jewish state. This is an Islamic state. They were born roughly around the same time. They were both on the side of the West. They have both faced serious security problems in their neighborhood… Israel and Pakistan are probably the only two nuclear-armed countries in the region."
Quraishi claimed that in the past there had been clandestine meetings between the two nations and recalled one public handshake between Pakistani Foreign Minister Khurshid Mahmud Kasuri and Israeli Foreign Minister Silvan Shalom in Turkey in 2005.
The handshake was supported by then Pakistani President Pervez Musharraf and Prime Minister Ariel Sharon, he said, though no further action was ever taken.
"Because of the changes we are seeing in the region, the time has come," Quraishi said. "We are at a moment in history where we need to come out in the open. We need to do it for future generations, for peace in the region, and for Muslim-Jewish reconciliation."
Pakistani-Israel ties could also be key to security, he added.
There is widespread interest in a new security framework for the Middle East in which moderate Muslim societies and Israel work together and take charge of security and prosperity for their people.
Quraishi believes that Pakistan is aiming to be a part of that collaboration.
IDEAS ABOUT RECONCILIATION AT THE SURFACE
Quraishi has been a journalist for two decades. He covered the invasion of Iraq, the Hezbollah-Israeli conflict and more. But after 9-11, he said he became increasingly focused on the Gulf region, with a particular focus on Iran and its neighbors.
Quraishi said Israel and the Palestinian-Israeli conflict have always been in the background of his work. But more recently, ideas about reconciliation with Israel are starting to bubble up from under the surface among the local press.
He said Pakistani journalists came to his defense after his firing and in their own writings said that the aim of his trip – interfaith dialogue between Muslims and Jews – was good and not worthy of being punished.
"It opened a dialogue in Pakistan for the first time in a long time about why we should really review our stance on diplomatic ties with Israel, and why we have to engage Israel," according to Quraishi.
He said that "this is a debate we never had before in Pakistan," one of the world's largest Muslim nations and the fifth largest country in the world in terms of population.
"I was in Israel, and I was impressed," Quraishi said. "Israel and the Jewish people need to be congratulated for creating a pluralistic society. A small country like yours managed to create and build a strong society under very difficult circumstances. Israel is a country that is achieving technological progress in multiple areas, and this is of benefit to other people across the region."
He highlighted Israeli successes in agriculture and water technology as areas ripe for collaboration. He noted that under the table there are already small-scale economic exchanges, with Israeli products sold in Pakistan and vice versa.
"There is not a college or university in Pakistan where students do not use Israeli technology to learn and make money," Quraishi said. "We are already exchanging so much even before having direct contact. So, imagine the possibilities."
PAKISTAN'S 'ANTI-SEMITISM PROBLEM'
At the same time, Quraishi stressed the need for Muslims and Jews to work together both in his country and in Israel.
He said that Pakistan has a decades-long "antisemitism problem" that leaves the country's Jews afraid to practice their religion in the open.
Some 220 million Muslims live in Pakistan and fewer than 1,000 Jewish people, who generally go by Muslim or Christian names. The only reason anyone knows they exist is that they register their faith with the Ministry of Interior, which in turn keeps their identities secret.
"Most Pakistanis, including myself, have not met Jewish Pakistanis," Quraishi said.
But this was not always the case.
Before the early 1950s, Pakistan was home to a flourishing Jewish community, mostly composed of individuals who immigrated to the country from Iran – modern-day Persia. But after the founding of the State of Israel, the majority of Pakistani Jews left for the West or migrated to Israel.
"This conflict between Muslims and Jews is an aberration," Quraishi stressed. "For the most part, Muslims and Jews have lived peacefully across this region for Millenia," because of their shared faiths, as enunciated in the Koran.
"We need to recreate and restore that legacy," Quraishi said. "I am so glad to see many people in Israel and across the region working together to achieve this goal."
While in Israel, Quraishi visited the Yad Vashem Holocaust Museum and several historic, religious sites, such as the City of David.
"When I visited places, it was like, 'Wait for a second: I read about this in the Koran.' I don't need to read about Israel in Israeli books, films or movies. The country is part and parcel of my religion, as is the idea that the Jewish people have a claim to their land," he said.
"The Jewish people have a right to have a Jewish state," Quraishi added. "If I can be a citizen of an Islamic Pakistan, I most certainly can see it as the right of any Jew to be a citizen of a Jewish state."
He added that Jerusalem was primarily a Jewish city before it was ever a Christian or Muslim city.
"There is a need to close this chapter in a way that would give peace to Israeli and Palestinian children," Quraishi said. "It is important that from our engagement we can isolate extremism…
"...I hope that is where we are heading."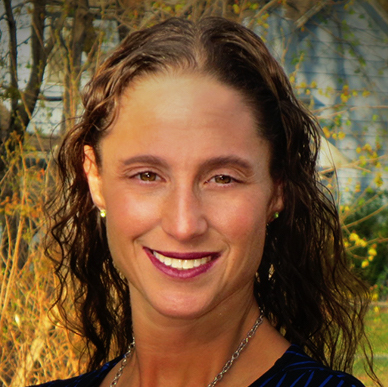 Maayan Hoffman is a veteran American-Israeli journalist and strategic communications consultant. She is Deputy CEO - Strategy & Innovation for the Jerusalem Post, where she also served as news editor, head of strategy and senior health analyst.
Popular Articles
A message from All Israel News
Help us educate Christians on a daily basis about what is happening in Israel & the Middle East and why it matters.
For as little as $5, you can support ALL ISRAEL NEWS, a non-profit media organization that is supported by readers like you.
Donate to ALL ISRAEL NEWS
Latest Stories
Comments