Newly released video footage of January 6th raises questions of the mainstream media's narratives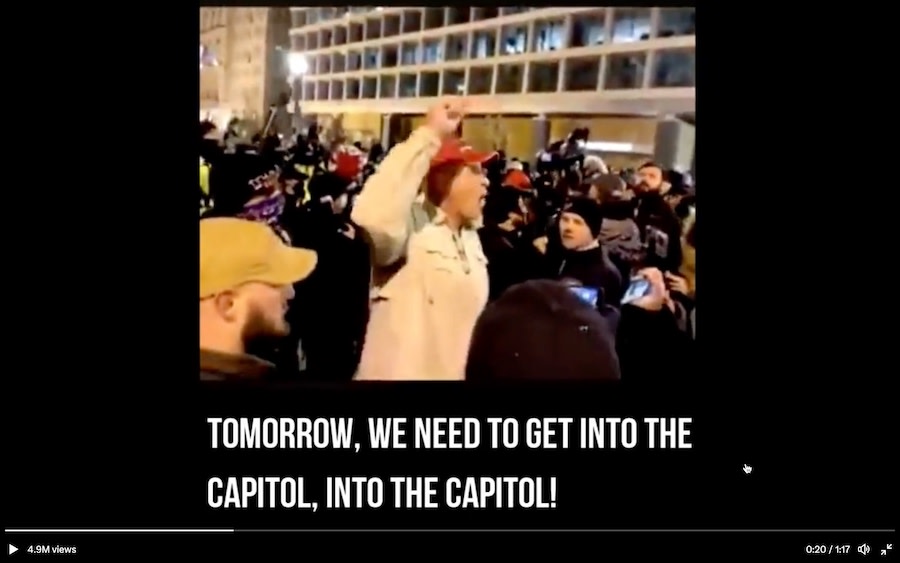 Newly released footage from the riot at the United States Capitol building on Jan. 6, 2021 – released earlier last week by Fox News host Tucker Carlson – raises questions about whether mainstream media gave us the full story. Carlson was given access to over 40,000 hours of video footage by Republican Speaker of the House Kevin McCarthy.
The footage highlighted by Tucker focused on three people:
1) Ray Epps, a "pro-Trump" protestor who encouraged the crowd to "get into the Capitol" but was never prosecuted. Sen. Ted Cruz, Rep. Thomas Massie, and others have raised questions about whether he acted as a federal agent.
2) Brian Sicknick, a Capitol Hill police officer who died.
3) Jacob Chansley, the "Qanon shaman" photographed wearing a fur hat with horns in the Senate chamber.
Ray Epps
Ray Epps, wearing a red baseball cap, was present at the protests the night before and the day of the January 6th storming of the Capitol building. He was recorded repeatedly telling crowds "Tomorrow, we need to go in to the capitol!" After Epps shouted this at a protest in Washington DC the night before the riot, the crowd around him started chanting, "Fed! Fed! Fed!", insinuating that Epps was working with the federal government to instigate illegal activity among the protestors.
When Merrick Garland testified in front of the House Judiciary Committee, I showed him this video. He then refused to answer my question of how many agents or assets of the federal government were present on January 5th and 6th.pic.twitter.com/lvd9n4nkxi

— Thomas Massie (@RepThomasMassie) September 10, 2022
Epps was also present at the first breach of a police barricade in front of the Capitol building, where he was filmed whispering into a man's ear just before that man helped push the barricade and knock over a police officer. (See the timestamp at 1:01 in the above video.)
While Epps was put on the FBI's "Capitol Violence Most Wanted List," his name was later dropped from the list with no explanation, and he has not been charged to date with any crime in connection to the January 6th riot.
In November 2021, during the congressional hearings investigating January 6th, Congressman Thomas Massie asked U.S. Attorney General Merrick Garland about whether Epps or others in the crowd were working on behalf of federal agencies to help instigate the riot, but Garland refused to answer the question.
I questioned Attorney General Garland about whether there were Federal Agents present on 1/6 and whether they agitated to go into the Capitol. Attorney General Garland refused to answer. pic.twitter.com/RHq3Yd2pbu

— Thomas Massie (@RepThomasMassie) October 21, 2021
AG Garland replies that "one of the norms of the Justice Department is not comment on pending investigations and not to comment on particular scenes or particular individuals." Congressmen Massie responds to the Attorney General offering him "the opportunity to put to rest any concerns that people have federal agents or assets of the federal government present January 5th and January 6th". AG Garland again refused to answer the question, which raises natural questions and suspicions as to why the U.S. Attorney General  cannot confirm nor deny whether federal agents were involved in agitating crowds to enter the Capitol building .
In January 2022, at the congressional hearings investing January 6th, U.S. Senator Ted Cruz asked similar questions to FBI official Jill Sanborn:
Senator @tedcruz's Full Questioning Of The FBI At Senate Judiciary Hearing Today About Whether There Were FBI Informants Present On January 6th And Ray Epps

"How many FBI agents or confidential informants actively participated in the events of January 6th?"

"Who is Ray Epps?" pic.twitter.com/Haufq3kym2

— The Columbia Bugle 🇺🇸 (@ColumbiaBugle) January 11, 2022
The transcript of the video is as follows:
SEN. CRUZ: "How many FBI agents or confidential informants actively participated in the events of January 6th?"
FBI official SANBORN: "Sir, I'm sure that you can appreciate that I can't go into the specifics of sources and methods."
SEN. CRUZ: "Did any FBI agents or confidential informants actively participate in the events of January 6th? Yes or no?"
FBI official SANBORN: "Sir, I can't answer that." 
SEN. CRUZ: "Did any FBI agents or confidential informants commit crimes of violence on January 6th?"
FBI official SANBORN: "Sir, I can't answer that."
SEN. CRUZ: "Did FBI agents or FBI informants actively encourage and incite crimes of violence on January 6th?"
FBI official SANBORN: "Sir, I can't answer that."
SEN. CRUZ: "Ms. Sanborn, who is Ray Epps?"
FBI official SANBORN: "I'm aware of the individual, sir. I don't have the specific background of him."
SEN. CRUZ: "Ms. Sanborn, was Ray Epps a fed?"
FBI official SANBORN: "Sir, I can't answer that question."
SEN. CRUZ: "Did Mr. Epps encourage them to tear down the barricades?"
FBI official SANBORN: "Sir, similar to the other answers, I cannot answer that."
Given the inability of the FBI official to answer simple Sen. Cruz's questions, it is not surprising that a recent Rasmussen poll showed that "sixty-one percent (61%) of voters believe it is likely that undercover government agents helped provoke the Capitol riot." According to the poll, this belief is also held by "57% of both Democrats and unaffiliated voters."
Brian Sicknick
Capitol Hill police officer Brian Sicknick was reported to have died as a result of injuries sustained during the riot. However, there are new questions as to when and how Sicknick died if it's true that the timestamp on the video footage showing Sicknick walking around the Capitol is indeed after Sicknick's reported life-threatening injuries, as Fox News reported. This remains a question since ALL ISRAEL NEWS does not have access to the security video to verify the timestamps.
Jacob Chansley
Jacob Chansley was sentenced earlier this year to 41 months in prison, and was widely portrayed in the media as a symbol of the Capitol riot. The video footage, albeit edited, shows Chansley being peacefully led around the building by Capitol Hill police officers. It also shows Chansley saying a prayer of thanksgiving for the police officers on the Senate floor: "Thank you heavenly Father for taking the inspiration needed to these police officers to allow us into the building."
🚨BREAKING: Never before seen video of January 6 shows Jacob Chansley, the QAnon Shaman, being led through the Capitol by police the entire time that he was in the building. pic.twitter.com/rikoRMWezF

— Greg Price (@greg_price11) March 7, 2023
One of Chansley's attorneys said that he had not received access to this footage before or during the trial, and that he saw it for the first time on Carlson's show.
In closing
While Tucker Carlson was careful to condemn all violent activity on that day, he argued that many in the media and government, including Republicans, had purposely distorted the facts.
It is indisputable that a violent mob invaded the US Capitol building on January 6th, 2021. However, there are justifiable questions about the backstory of the events leading up to January 6th and the subsequent narratives by the mainstream media that followed.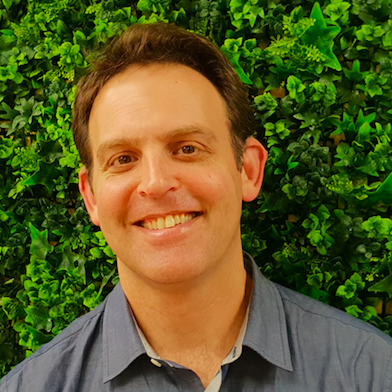 Joseph Magen is Co-Founder and Managing Editor of ALL ISRAEL NEWS and ALL ARAB NEWS. He has more than 20 years of experience in high-tech, software development, and the Israeli venture capital industry. Joseph lives in the Judean Hills outside of Jerusalem with his wife and five young children.
A message from All Israel News
Help us educate Christians on a daily basis about what is happening in Israel & the Middle East and why it matters.
For as little as $5, you can support ALL ISRAEL NEWS, a non-profit media organization that is supported by readers like you.
Donate to ALL ISRAEL NEWS
Current Top Stories
Comments