New bill would block Netanyahu from returning to power because of his criminal indictment
While the author claims bill not directly aimed at the former PM, law underscores Israel's problematic political system that allows convicted criminals to return to power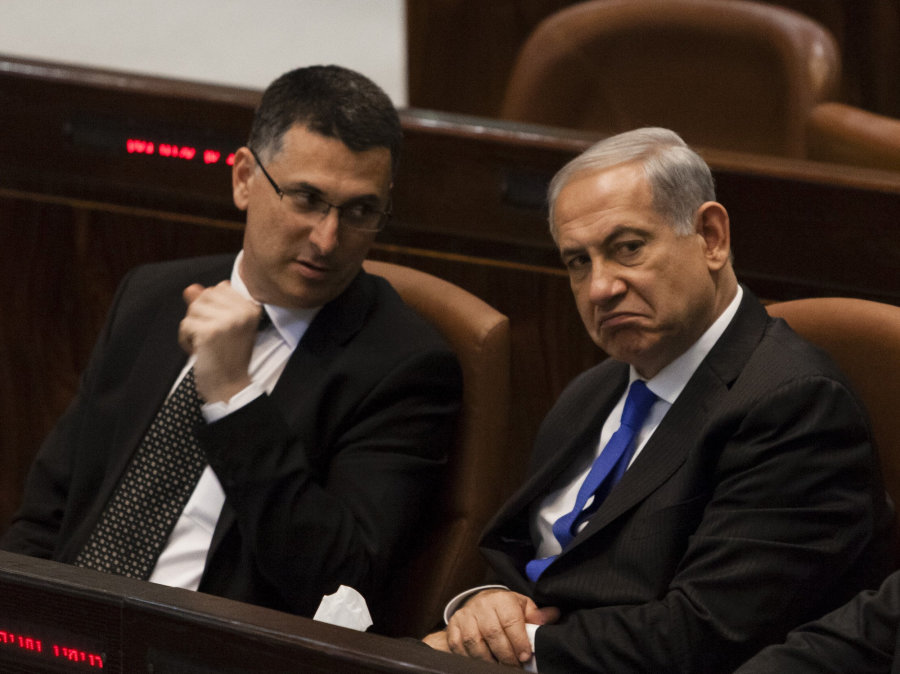 File photo - Gideon Sa'ar (L) and Benjamin Netanyahu at a Knesset session in 2013. (Photo: Flash 90)
The Israeli parliament will take up a new bill, presented last week, that would block anyone indicted for a serious crime from forming a government. 
The bill is considered controversial because it is perceived by many as personally targeting former Prime Minister Benjamin Netanyahu who has been indicted on charges of bribery, fraud and breach of trust. 
But Justice Minister Gideon Sa'ar – a former protege of Netanyahu's who broke away to form a rival party – said this bill is meant to protect democracy.
"It is our duty to establish better regime arrangements for the future, which fortify Israel's values ​​as a Jewish and democratic state," Sa'ar said when presenting the bill. "We have a duty to prevent the recurrence of the situation that the State of Israel experienced until recently."
Netanyahu is currently on trial and was even required to make a court appearance while he was sitting prime minister earlier this year.
While Sa'ar insists that the new bill is not a personal vendetta on his part, the justice minister simultaneously accused Netanyahu of waging "a non-stop campaign against me, and against my wife." 
Sa'ar's wife Geula Even-Sa'ar is a senior anchor at the Kan news network and has been accused of having a conflict of interest since her husband is the current justice minister. 
Sa'ar's bill has been met with a range of reactions. 
The centrist Foreign Minister Yair Lapid, who supports the bill, argued that laws against suspected criminals must be applied equally, regardless of their positions or titles. 
"It cannot be that there are indictments against drivers, security guards, medical staff and the PM's housekeepers, but the prime minister can serve with an indictment. A suspected criminal cannot be prime minister in a proper country. A personal example, morality, and honesty are cornerstones of leadership," Lapid said in a tweet. 
Some critics have argued that Sa'ar's bill indirectly targets the entire right-wing camp due to the fact that Netanyahu is the chairman of Likud, the largest right-wing party. However, Sa'ar is himself a political hawk and has welcomed cooperation with the Likud party without Netanyahu as its leader.
The Likud party lashed out at the bill.
"Gideon Sa'ar, who in the polls is clawing at the electoral threshold from below, is proposing an Iran-style, anti-democratic law that seeks to disqualify those who earn 35 Knesset seats in the polls and earn the support of millions of citizens as their representative for the premiership. How embarrassing," the party said a statement.
Former Likud member, Jerusalem Affairs Minister Ze'ev Elkin, sided with Sa'ar, saying the bill draws from lessons in recent history in a state "taken hostage and thrown into a series of election campaigns," by Netanyahu.
Unsurprisingly, not everyone in the diverse coalition supports the bill. Interior Minister Ayelet Shaked of Yamina announced that she opposes the bill. 
"The attorney-general cannot decide who will be prime minister," Shaked said referring to Attorney General Avichai Mandelblit who reportedly supports the new bill. 
Party members of Yamina, which is headed by Prime Minister Naftali Bennett, have been told not to comment on the bill.
In a divided government ruling with a razor-thin majority, every member's vote matters. However, Shaked's opposition to the bill could be offset by the support of Ayman Odeh, the leader of the Arab Joint List opposition party. 
"Shaked only has one finger [in Knesset votes], we have six. Gideon Sa'ar, the law can be passed already next week," Odeh tweeted in support of the bill. 
It is still unclear whether Prime Minister Naftali Bennett will support or oppose the bill. 
While Israel's political system and society remain divided on the new bill and on Netanyahu in general, international comparisons would place the controversy in a wider context. 
Earlier in October, the Austrian Chancellor Sebastian Kurz resigned amid an ongoing corruption scandal where he allegedly used government funds to secure positive newspaper coverage. In other words, ironically Kurz – a close political ally of Netanyahu – is accused of charges partially similar to those of Netanyahu. 
However, there are also significant differences between Kurz and Netanyahu. Kurz agreed to step down immediately despite the fact that he has not yet been indicted. By contrast, Netanyahu refused to step down as prime minister even after he was indicted. In addition, Netanyahu has systematically undermined the current Bennett-Lapid government and harbors hopes of eventually returning to power as prime minister. 
The situation underscores Israel's problematic political system. In 2000, former Interior Minister Aryeh Deri from the religious Shas party was sentenced to three years in prison after being convicted of taking $155,000 in bribes during his tenure as minister. In most democracies, this would have been the end of Deri's political career.
However, Deri returned to politics, became a close political ally of Netanyahu and rose to high positions in the government serving until recently as Minister of Interior. In 2018, the Israeli police recommended that Deri be indicted again for fraud, breach of trust, tax offenses and money laundering. But to this day he is still a member of Knesset.
While corruption exists in many democracies at different levels, Israelis are looking to increase accountability among their political leaders – especially those facing criminal charges. 
Health Minister Nitzan Horowitz, of the left-wing Meretz party, said he supports the law.
"It's an anomaly for a man with an indictment and a criminal trial to continue to serve as prime minister. What is fitting for a minister and a mayor is fitting for a prime minister," he said.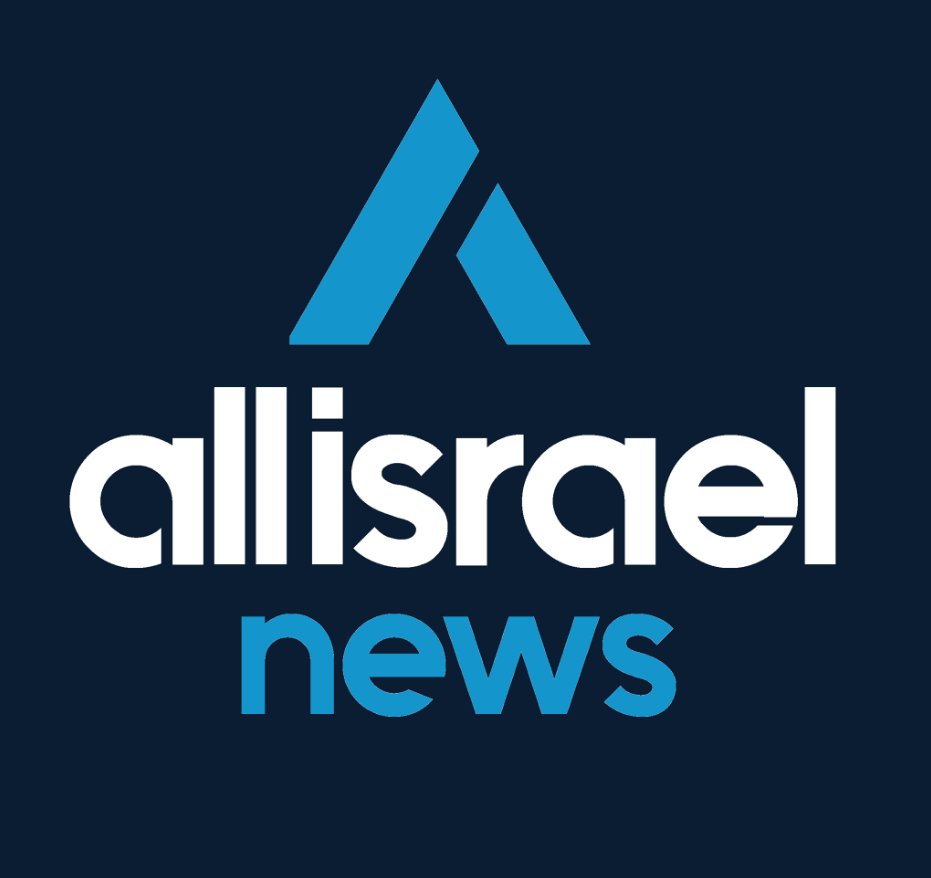 The All Israel News Staff is a team of journalists in Israel.
A message from All Israel News
Help us educate Christians on a daily basis about what is happening in Israel & the Middle East and why it matters.
For as little as $5, you can support ALL ISRAEL NEWS, a non-profit media organization that is supported by readers like you.
Donate to ALL ISRAEL NEWS
Current Top Stories
Comments