Netanyahu just lost parliamentary control of the Knesset. Is he also on his way out as prime minister?
With two weeks still to go, and zero progress made in building a coalition, the situation has only gotten worse for Israel's longest serving premier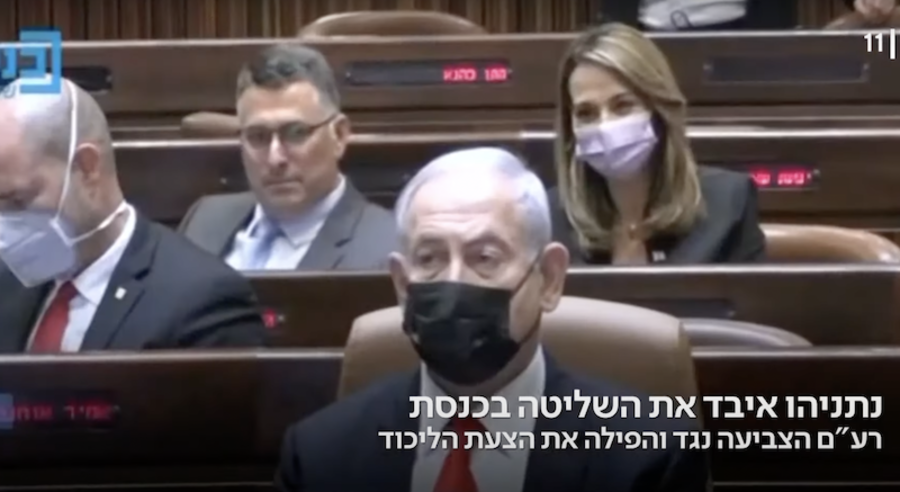 Prime Minister at the Knesset for the vote on the Arrangements Committee, April 19, 2021 (Photo: screenshot Kan News)
Parliamentary control of the government is no longer in the hands of Prime Minister Benjamin "Bibi" Netanyahu and his Likud party.
After a day of political ping pong that gave whiplash to every observer of the Israeli coalition-building efforts, we may be witnessing the end of the Netanyahu-era.

On Monday afternoon:
Netanyahu lost control of the Knesset after opposition lawmakers voted to stack a key legislative committee – excluding Likud members

A sudden and unexpected vote by an Arab party against Netanyahu, made his chances of building a coalition in two weeks appear even slimmer
One of Netanyahu's staunchest defenders, Likud member Miki Zohar, indicated that his party – the largest in the government – is coming to terms with becoming the opposition instead of the leading party.
"We are internalizing that we are heading to the opposition," Zohar said.
Here's what happened
After spending the last week securing the support of the Yamina party, with its 7 seats, Netanyahu had been banking on also getting Ra'am, the smallest party in the current Knesset, to boost him over the 61-seat threshold.
Netanyahu has been courting Mansour Abbas, the head of Ra'am – an Islamist party – for such a time as this. With its 4 seats, Ra'am's support would enable Netanyahu to form a coalition.
But in a last-minute and rather unexpected defection, Abbas yesterday propelled the anti-Netanyahu bloc in a vote to wrest control of the important Arrangements Committee.
"We wanted to keep our role holding the balance of power in the Knesset and show we weren't in anyone's pocket," Abbas said afterward.
Still playing both sides of the fence, Abbas said he will consider supporting a bill for a direct vote by citizens for prime minister, a move that could help Netanyahu remain in power.
What is the Arrangements Committee and why it matters
Here is a definition from the Knesset's own website:
"The Arrangements Committee proposes the Parliamentary Group make-up of the permanent committees, makes recommendations as to who should chair the committees, lays down the sitting arrangements of the Groups in the plenum and the distribution of rooms in the Knesset building to the Groups and Knesset members. After the Arrangements Committee has completed its work, the House Committee is in charge of all procedural issues relating to the Knesset's work."
Why does this matter now? Even before a new government is formed, the committee can also appoint a new Knesset speaker, which would allow lawmakers to advance legislation to remove a prime minister who is standing trial on criminal charges. Netanyahu is currently on trial facing corruption and bribery charges.
The committee has control over issues in the interim and possibly the future composition of key Knesset committees. Its first order of business will likely be to replace the current Knesset speaker, Yariv Levin, who is close to Netanyahu.
The winner, for now
Yair Lapid – leader of the second largest party, Yesh Atid – has been extremely and uncharacteristically quiet since the elections. He even flew to America for political consultations while Netanyahu was in the first stages of trying to build a coalition.
But suddenly he is in the game and all the cards seem to be stacked in his favor.
Just yesterday he conducted meetings with Abbas along with the heads of Yisrael Beytenu, Labor, Meretz and the Joint List – some of these which resulted in the Arrangements Committee vote.
"I am thankful to my partners," Lapid said on Twitter after a dramatic day. "The victory in the vote on the Arrangements Committee is another step on the way to a unity government in Israel."
Lapid offered Ra'am a spot on the Knesset Finance Committee, chairmanship of a committee on fighting violence in the Arab sector and a deputy Knesset speaker post.
Lapid's maneuvering toppled a deal that Netanyahu had secured with Yamina for its votes on the Arrangements Committee. Yamina was to receive a second slot on the committee at the expense of Likud, in return for its votes.
That angered Ra'am causing the party members to vote against him and in the end, Yamina's 7 members did not attend.
What will happen now
Despite five seemingly positive and productive meetings with Yamina leader Naftali Bennett in order to woo him to his side, Netanyahu has already begun attacking him, first saying Bennett has decided to "go with the Left," and also saying that any government led by Bennett, who only has 7 seats, would be "absurd."
"The moment of truth for Bennett has arrived," Netanyahu said. "He promised not to sit under Lapid, with Meretz and Labor and with the support of the (Arab) Joint List. So he must stop galloping toward a left-wing government."
In all of his negotiations both with Netanyahu and Lapid, Bennett has sought a rotation as prime minister.
Defense Minister Benny Gantz has been pushing for a unity government under Lapid and called on other lawmakers to unite in order to avoid a fifth round of elections.
"Bennett and Abbas must not fall into Bibi's trap. Once again, empty promises, an attempt to breach the terms of the power-sharing government, moves to evade trial, while doing damage to the justice system and rule of law in Israel," he said.
"Naftali, you're from a business background. Bibi is trying to make you go bankrupt – morally and politically. You've known him for years," Gantz said appealing directly to Bennett by name. "These aren't negotiations toward forming a government and a partnership. This is simply another attempt at fraud. Now is the time to show leadership, and form a national government of conciliation and unity."
What to watch in the coming days
None of this means that Lapid is a shoo-in for prime minister. He, too, falls short of an ideologically cohesive majority. A majority for Lapid would be comprised of a rag-tag coalition of small parties whose platforms range from right wing to extreme left wingers and Arab parties.
And to make matters worse for Netanyahu – whose trial continues today – Attorney General Avichai Mandelblit inched closer to declaring the prime minister unfit to serve. The Jerusalem Post reported:
The attorney-general said that the intensity of the prime minister's attacks on law enforcement had crossed lines which could serve as a basis for declaring him unfit if such deterioration continued beyond a certain unidentified point.

He said that Netanyahu's failure to appoint a justice minister was another sign that he might eventually be declared unfit, even if the law might not have required his resignation if he was maintaining normal government positions and business.
In any case, Netanyahu still has two weeks before the deadline to form a coalition and – as we learned yesterday – 14 days is a long time in the ever-shifting sands of Israeli politics.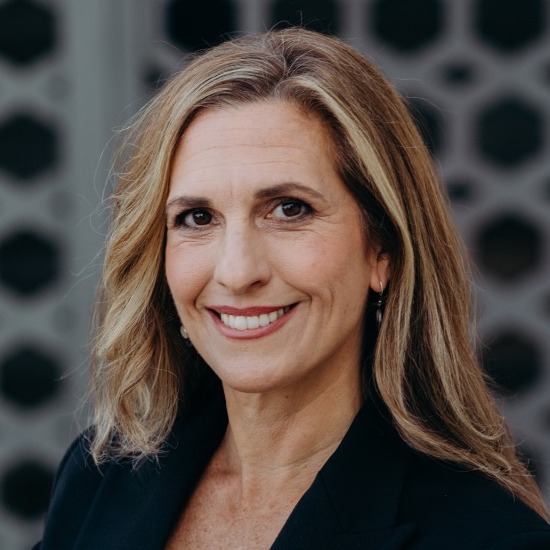 Nicole Jansezian is the news editor for both ALL ISRAEL NEWS and ALL ARAB NEWS and senior correspondent for ALL ISRAEL NEWS
A message from All Israel News
Help us educate Christians on a daily basis about what is happening in Israel & the Middle East and why it matters.
For as little as $5, you can support ALL ISRAEL NEWS, a non-profit media organization that is supported by readers like you.
Donate to ALL ISRAEL NEWS
Current Top Stories
Comments