Messianic label produces Hebrew music by believers in Israel
Ashira, still going strong after seven years, recently released three new songs
The Messianic record label, Ashira ("I will sing"), established in 2015, is unique in that it's not a business, but a nonprofit which allows Messianic artists to produce their music in a studio, for free.
In the last few months, three new songs were published by Ashira by three vastly different and talented Messianic artists. The label publishes the recordings on streaming platforms such as Spotify and Apple Music.
Ashira's founder, Eli Ben Moshe, manages the studio in his free time and explained the concept in an interview with Kehila News.
"The vision is that believers who write music but don't have the capacity to publish it can use our services. So far, we have published over 30 songs." Ben Moshe said.
The recordings are made in the studio in Kiryat Yam, close to Haifa. The only requirement is that the artists are Israelis who live in Israel and that their songs' lyrics are in Hebrew and sung without a foreign accent. There are no limitations to the genre of music.
"One of the newest songs, 'Jonah,' is rap and hip-hop, which is not a genre we usually produce," Ben Moshe said. "As long as it's worship or tells the truth about God, then we are for it."
The three new songs are on Ashira's YouTube channel with videos that include full lyrics in Hebrew and a translation into English.
"Jonah" is by Liat Archer and Messianic rap and hip-hop artist DBReal.
Psalm 8, "Through the praise of children and infants," is written by Dennis Gordishtyan and performed by Dana Miller and has a slightly upbeat indie style.
And, "Shum Davar Lo Yafrid" (Nothing can separate), is written and performed by Alona Naumov.
Naumov, who lives in Ashdod, came to Israel from Russia when she was 3. She has cerebral palsy from birth, which has mostly affected her legs, making her dependent on crutches to walk. In 2018, she appeared on the Israeli music reality show "Aviv or Eyal" on Channel 12 and touched hearts across the nation with her love for music and determination to overcome her difficulties.
Naumov disappeared from the spotlight after the reality show, but said she never stopped writing music. With her latest song, she decided to turn to Ashira.
"I write a lot of songs, mostly in English and sometimes in Hebrew, both worship and a lot about faith, but it usually just stays among my close group of friends and family," she said. "This time I felt I wrote a song I wanted to reach out with, so I turned to Ashira. I wanted people to use it for worship in congregations and youth groups, and that everyone would just take it to where they are and let us worship the Lord together. I've already seen an Israeli youth group that uploaded a cover of my song to Instagram. Just a small group of girls and a guitar, and it made me so happy. That was exactly what I wanted when I wrote the song."
As for working with Ashira, Naumov is filled with gratitude.
"They were very professional. Eli worked on the project and did a great job. He guided me throughout the process and it was really important to him I'd be happy with the final result. His wife, Vanessa, arranged everything and invited me to the recordings. She listened to me and gave me brilliant advice about the song," Naumov said.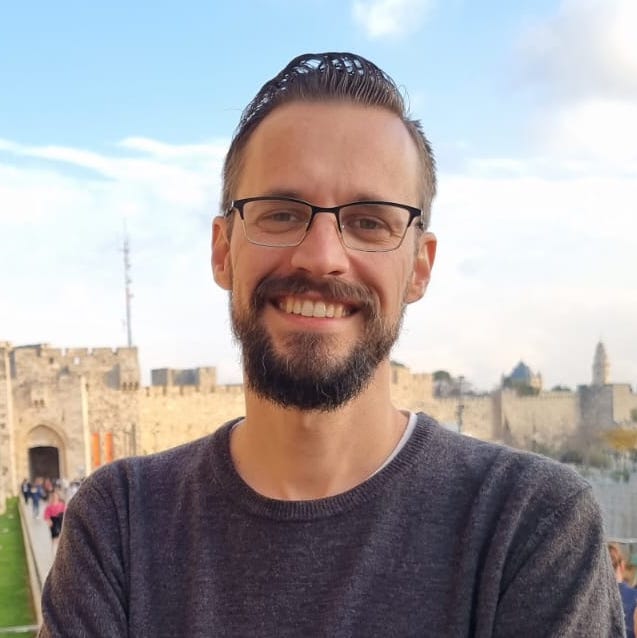 Tuvia is a Jewish history nerd who lives in Jerusalem and believes in Jesus. He writes articles and stories about Jewish and Christian history. His website is www.tuviapollack.com
Popular Articles
A message from All Israel News
Help us educate Christians on a daily basis about what is happening in Israel & the Middle East and why it matters.
For as little as $5, you can support ALL ISRAEL NEWS, a non-profit media organization that is supported by readers like you.
Donate to ALL ISRAEL NEWS
Latest Stories
Comments