ALL ISRAEL NEWS SPECIAL
FACES OF THE LOCKDOWN
FACES OF THE LOCKDOWN #1: Mati Ariel, sports club owner
Ariel: "What you see on television – people crying because they are left with nothing – it is real."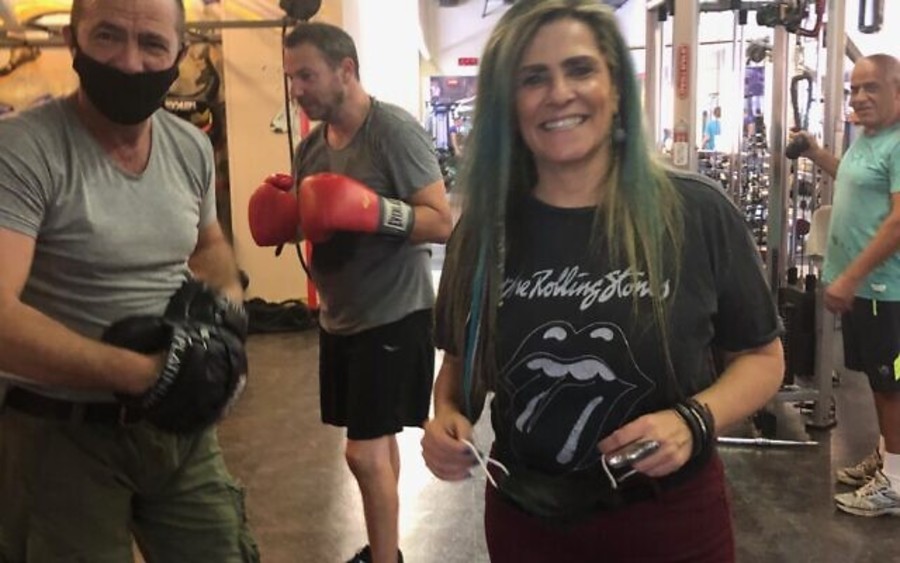 Mati Ariel, owner of Mati Gyms (Photo: ALL ISRAEL NEWS)
JERUSALEM — Israel is in the midst of its second national lockdown due to the rapid spread of COVID-19. The lockdown, which was supposed to last three weeks, began on Sept. 18 with schools, restaurants, shops, gyms and many workplaces shut down - and with no exit strategy in place.
All Israel News spoke with several people whose lives are impacted by the shutdown and are experiencing severe financial consequences of the closures.
Mati Ariel<, the founder of Mati Gyms which has grown in the past 16 years seven branches in the Jerusalem area, is in favor of the lockdown from a health standpoint, but has no idea what the prospects are for her gyms when – and if – they reopen.
ALL ISRAEL NEWS: Mati, you've already had to shut your doors for one national lockdown. What are you thinking going into the second one now?
ARIEL: Well the gyms were actually closed down twice before, so this is now our third time having to shut down.
I'll tell you, in the first wave, everyone was in shock from the lockdown and the coronavirus in general. But as soon as people were able to return to the gyms, after a near two-month closure, many of them came back which made us really happy. We lost about 40 percent of our members, but 60 percent of our people voted with their feet and returned. We were thrilled.
We worked hard to earn the trust of those who came back. We followed the Ministry of Health guidelines very strictly and there have been zero infections in our gyms from the moment we reopened.
After awhile there was another lockdown – the gyms were closed for two weeks in July. When we reopened after that, we lost another 20 percent of our customers.
This was a major blow. This second lockdown came after a report that someone was infected at a gym which turned out to be false. But it took a few weeks until we proved it at the Knesset's coronavirus task force and were able to reopen. At our gyms, we've had no infections and in any case the rate of infections at gyms in Israel is very, very low.
Nevertheless, the decision to close us down a second time was catastrophic to the industry. Thirty percent of the gyms around the country ended up closing. That's major. We are talking about people who built their dreams, and then their dream was just crushed.
And now we are facing another lockdown — the third one.
ALL ISRAEL NEWS: Have you received aid from the government?
ARIEL: The government has not given us enough support. We have received a very minimal amount of aid – it is practically meaningless. We've been working on basically zero income for the last few months.
The aid we received barely covered our insurance, which we have to maintain. There are many bills that must be paid monthly even though we aren't bringing in any income.
It's as if all these years we never paid taxes and we never gave back what we owed to the government or employed 300 workers. Our 300 employees now all have to go back on unemployment.
I want to point out that it was important to me that we returned every shekel to our customers during the time we were closed. There was not one penny that was not returned. And that is what we are going to do now again. We value our members.
The government has to take responsibility for its people. It isn't just about us and our businesses. We as business owners aren't the only ones who suffer. Our customers, our employees also get hurt — it affects everyone.
I must point out: I am in favor of the lockdown, but it has to be a serious lockdown. It can't be randomly that this place can open and that one can't. It can't be something where synagogues are open and gyms are closed. It definitely cannot be that the places with the least recorded infections get shut down first.
ALL ISRAEL NEWS: How has this affected your business?
ARIEL: We were ready to close one of our gyms, the one in Beit Shemesh. But then the customers appealed to us – they sent us letters, videos of them crying, begging us not to close. It was very dramatic. And we thought of all our employees we would have to lay off. We decided not to close.
What keeps me going is the people. I think of our employees. And I see the people, the good people who keep coming back to the gym, some from far away. They inspire me to keep going.
ALL ISRAEL NEWS: How much have you lost?
ARIEL: Millions. My husband and I lost millions. We have no reserves left. You know, you work your whole life for your children and grandchildren, to be able to leave them something. And now we have nothing left.
It's a dream that is being shattered and it is extremely painful. I'm normally an upbeat, optimistic person who isn't daunted by challenges. I always prefer to look at the positive side. But this situation is very, very, very difficult.
This is the work of our years, of our lives. We are living this crisis. What you see on television – the people crying because they are left with nothing – it is real. People really have been left with nothing.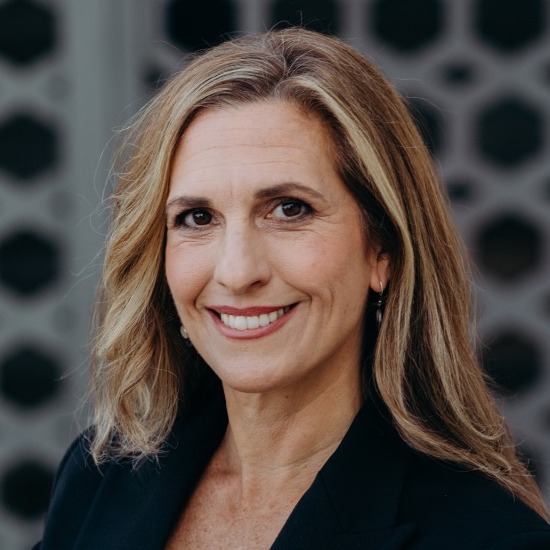 Nicole Jansezian is the news editor for both ALL ISRAEL NEWS and ALL ARAB NEWS and senior correspondent for ALL ISRAEL NEWS
A message from All Israel News
Help us educate Christians on a daily basis about what is happening in Israel & the Middle East and why it matters.
For as little as $5, you can support ALL ISRAEL NEWS, a non-profit media organization that is supported by readers like you.
Donate to ALL ISRAEL NEWS
Current Top Stories
Comments