Making family time a priority, not just on holidays
Photo: Pixabay
"Are we going to Grandpa and Grandma for Rosh HaShana?" my 11-year-old daughter asked enthusiastically. She is obviously looking forward to what almost every Jewish family in Israel is preparing for on Rosh HaShanah – family time.
The Jewish New Year is a time of new beginnings and fresh starts, and it's also a time when the emphasis is placed on family. It is customary to gather around the table with family and friends during the holiday and to enjoy the opportunity to just be together, and bless each one with a happy sweet new year and many other blessings. 
But there are many opportunities for family time throughout the year apart from Rosh Hashana and other holiday gatherings.
What opportunities for family time do you have? Do you take advantage of them? Are they scheduled in advance or do they happen spontaneously, or not at all?
The busyness of everyday life is significant. If family time is not made a priority, it's easy to miss out on reaping the rewards.
"Behold, how good and how pleasant it is for brethren to dwell together in unity." (Psalms 133:1)
Let's face it, not every family time may be good and pleasant, as this verse suggests, but it is a worthy goal and one of God's purposes for creating families.
Sometimes family members need to focus on forgiving each other, especially if it has been a difficult season with lots of arguments. Or perhaps togetherness is just not a habit your family has been used to.
Nevertheless, if you have a family, whether a parent or a grandparent, make time to spend time together. If it is a difficult thing, keep reading and you'll find some helpful steps to get started.
TIME IS THE KEY - DON'T FORGET
We may tend to forget, but it's important to remind ourselves that spending time together builds love, security and trust. In each family, connections and closed bonds are formed that accumulate over time and become meaningful in those relationships, and in forming one's character, especially for children. 
Time with family doesn't require money or complex planning; it simply requires time, and that's exactly what your family needs – that's exactly what your children need.
Spending time together strengthens the family as a team – as a strong team. It's an opportunity to take an interest in one another, listen to one another, encourage the children and perhaps to also provide much-needed guidance.
When our children face challenges in their everyday lives, they will feel more secure knowing that they have an invaluable resource, a family to love and support them. The children will remember a recent family time or look forward to the next meal together. They know they have a place to raise dilemmas or difficulties, or maybe even to share a joyful moment of accomplishment.
Keep in mind that family togetherness is not a time to bring a list of grievances, such as: "Why didn't you..." or "The teacher called and said...," or "I'm not happy with you because..." Rather, it is a time for listening and building up.
DAD, MOM - IT IS GOOD FOR YOU, TOO
Every parent wants to be influential. I know I do. Family time is beneficial for parents from that strategic perspective. 
When positive interactions with children are established, as typically happens during family time, parents can better understand what is happening in their children's lives and be in a position to monitor and intervene when necessary. A child whose parents maintain regular contact with them will receive guidance or correction more easily if needed. From the child's perspective, he or she will naturally rely upon the parent who knows them well and is 'there' for them when needed, but without overprotection. This is because taking an interest in others builds trust and every parent wants their child to trust them.
HELPFUL GUIDELINES TO KEEPING IT POSITIVE
Family time activities can be centered around a dinner or any meal. It could simply be sitting together in the living room with a deck of cards or board games on the table. It could be a walk around the neighborhood. Every family unit is unique so there are many variations of how to spend time together but mealtime is usually a frequent common denominator.
The goal is to spend positive time together.
Here are some important guidelines:
Remember that it doesn't have to be a long period of time.

Choose the time and announce it to your family members in advance to ensure that everyone is available (especially if you have teens). It's best if the family sets a consistent time; that way everyone can plan around it and expect it.

Start simple. For example, you could begin by having each family member share one good thing and one challenging thing that happened to them during the day. And of course, share your points as well. This will set a positive example and your children will be curious and enjoy hearing about you.

Keep your ears open and your heart open to learning, sharing and growing together.

Remember that it takes time to build a new habit. Don't be dismayed if it doesn't always work the way you expected at first. In fact, it may be best not to set too high of an expectation about how it should go.
So, go ahead and decide on your next family time, perhaps even tonight. Don't let distractions or excuses prevent you from strengthening your family. The effort will be well worth it.
"Behold, how good and how pleasant it is for brethren to dwell together in unity." (Psalms 133:1)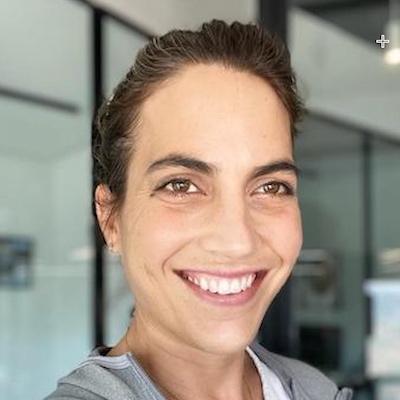 Rotem Magen is a certified family counselor and child development therapist. She was born in Israel and lives in the Judean Hills with her husband and five young children.
Popular Articles
A message from All Israel News
Help us educate Christians on a daily basis about what is happening in Israel & the Middle East and why it matters.
For as little as $5, you can support ALL ISRAEL NEWS, a non-profit media organization that is supported by readers like you.
Donate to ALL ISRAEL NEWS
Latest Stories
Comments