Jerusalem Post article about Christian nationalist went viral – outpaced war coverage
Gab CEO Andrew Torba drew negative press across media outlets but doubled down on exclusive Christian politics: "The only groups of people that are chosen are those that believe in Jesus Christ and call Him king"
Screenshot of the Jerusalem Post "Most Read" widget, Aug. 7, 2022
Twelve days after the article was initially published on The Jerusalem Post and despite a mini-war between Israel and a Gaza-based terror group, the most read story on the news website was this: "Jews, non-Christians not part of conservative movement – GOP candidate consultant."
The "consultant" in question is Andrew Torba, CEO of Gab, a "free speech" platform. The "GOP candidate" is Republican gubernatorial candidate Doug Mastriano, who paid for advertising on and has 38,000 followers on Gab. 
Mastriano said he rejects anti-Semitism and has sought to distance himself from the storm.
"Andrew Torba doesn't speak for me or my campaign," Mastriano said in his statement. "I reject anti-Semitism in any form." 
His Gab account appears to have been taken down, but a few days before the controversy erupted, Mastriano – who is a Christian – on Facebook linked to a video of a Messianic Jewish song in Hebrew with the message: "Shabbat Shalom. One of the best worship songs in Israel."
The media in general and the Jewish press in particular were all over this story.
The only problem is that Torba – who has emerged from this coverage as a "toxic," "anti-Semitic" proudly professing Christian Nationalist – does not represent most Christians.
Torba's statements and his rejection of shared Judeo-Christian values teeter precariously on the line of anti-Semitism. And his platform has been accused of becoming a haven for racists and racism, including anti-Semitism because of its stringent free-speech policy.
"Andrew Torba is one of the most toxic people in public life right now," Jonathan Greenblatt, the CEO of the Anti-Defamation League, told MSNBC.
The original Jerusalem Post article quoted Torba as saying: "We don't want people who are atheists. We don't want people who are Jewish. We don't want people who are, you know, nonbelievers, agnostic, whatever. This is an explicitly Christian movement because this is an explicitly Christian country. 
He continued: "We're not saying we're going to deport all these people or whatever. You're free to stay here. You're not going to be forced to convert or anything like this because that's not biblical whatsoever. But you're going to enjoy the fruits of living in a Christian society under Christian laws and under a Christian culture and you can thank us later."
Here are some of his own words from videos (here and here) he has recorded responding to the recent media hype:
"This isn't a big tent. This is a Christian movement so, no, we don't want people who are atheist, don't want people who are Jewish."
"If you want to be a part of a Christian movement – an explicitly Christian political, social and cultural movement then you must be a Christian. I don't understand what is so controversial about that statement. There is nothing hateful about that statement, there is nothing controversial."
Regarding Jews he said:
"Their holy book is the Talmud – not the Old Testament, it's not the Torah. We do not have a shared value system…. Abortion and baby murder is a Jewish value. Well, is this not a Christian value. This is why we can't have a Judeo-Christian movement."
"Those two world views, those two theological moral frameworks are in direct conflict."
"The only groups of people that are chosen are those that believe in Jesus Christ and call Him king. They are the chosen seed of Israel."
"Ben Shapiro is not welcome in the movement unless he repents and accepts Jesus Christ as his Lord and savior." 
Regarding Christian Nationalism:
"We are not saying we are going to deport all these people or be forced to convert, but you are going to enjoy the fruits of a Christian society under Christian laws."
"Loving your neighbor means that you want him to be led and ruled by the Christian because you know that is going to produce the best fruit for everybody… That's inherently what Christian Nationalism is – it's love of Christ and love of neighbor."
Torba says of Gab: "Our mission is to defend free speech online for all people and to create and shape a parallel economy. Our business model prioritizes our community members and their privacy over profit."
This movement, Torba insists, excludes other conservatives such as Ben Shapiro – the Orthodox Jewish conservative commentator. He said Shapiro is a tool of the "Establishment elite."
"These people aren't conservative. They're not Christian. They don't share our values. They have inverted values from us as Christians," he said of conservative commentators.
"Ben Shapiro and other non-believers are not allowed to have a prominent voice in our movement because they don't share our values...They're trying to subvert Christian nationalism. Turn off Ben Shapiro. This is not a Judeo-Christian movement. Those two terms are actually contradictory."
He has also sparred with conservative talk show host Dan Bongino, a cofounder of Rumble and Parler, and accused him of clamping down on free speech after Rumble adopted new terms of use including barring messages which are "abusive, inciting violence, harassing, harmful, hateful, anti-Semitic, racist or threatening."
Torba was also quoted as saying that Josh Shapiro, Mastriano's opponent, is part of a "den of vipers," to which he responded later on video, "Yea, so what? That's my opinion." 
He noted that because of his platform, he is able to speak the Gospel and "They can't censor it, they can't shut me up. And they have a problem with that."
"They're scared, they're incredibly scared and they should be because Christians are finally waking up," Torba said.
"Have I said anything here that is really extreme or hateful? I don't think so. I put myself in the shoes of a Christian, someone in my church reading this, and I find myself saying, 'Amen, amen, amen,' all the time."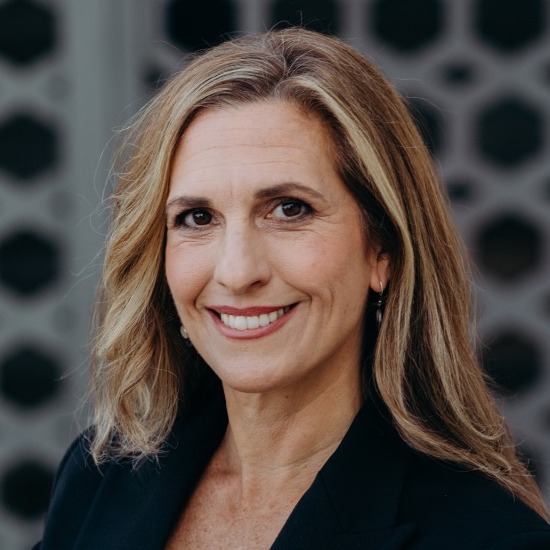 Nicole Jansezian was the news editor and senior correspondent for ALL ISRAEL NEWS.
Popular Articles
A message from All Israel News
Help us educate Christians on a daily basis about what is happening in Israel & the Middle East and why it matters.
For as little as $5, you can support ALL ISRAEL NEWS, a non-profit media organization that is supported by readers like you.
Donate to ALL ISRAEL NEWS
Latest Stories
Comments