Israeli ingenuity meets an American coffee cup: Jewish, Christian businesses brew an amazing partnership
Farm-to-mug coffee concept draws Jewish Israeli, Christian American business owners to collaborate, helping farmers while bringing coffee to your mug
Hanan Elkayim and David Peters (Photo: Jessi Peters)
What do South American coffee farmers and Corrie ten Boom – the Dutch woman who hid Jews during the Holocaust – have in common?
A whole lot, now, thanks to some inspiring entrepreneurs in both Israel and the United States.
On the U.S. side of the Atlantic, David and Jessi Peters have a personal connection to Corrie ten Boom, who resided with some of their family members when she lived in the U.S. toward the end of her life. The couple – who love the Jewish concept of bringing people together over a meal – recently started a company, Ten Boom Coffee, based in Nashville.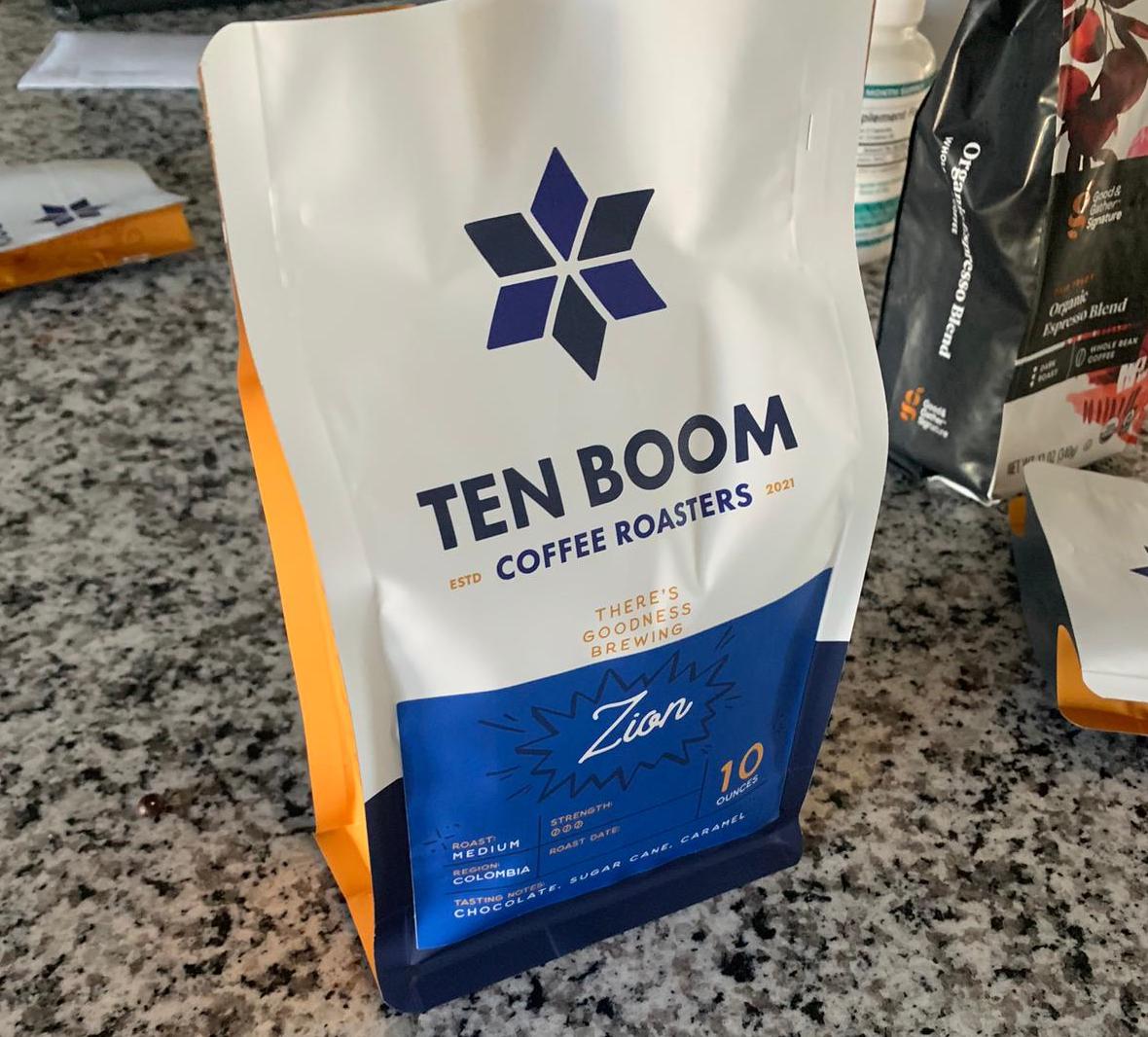 And from the shores of the Mediterranean, Hanan Elkayim – who runs a coffee business in Israel – is an example of the famed Israeli ingenuity that transforms lives. Elkayim was working with Israel's Ministry of Defense in Colombia seven years ago when he happened upon a small coffee bean farmer who showed him his desolate crops: No rain, no fruit, the farmer told Elkayim.
But the pioneers of the Holy Land encountered the same problem. Elkayim – not a farmer himself – knew enough about the Israeli technology that helps farmers grow crops. So he proposed an idea: He would install a basic irrigation system for the farmer at no cost, and they would split the yield of the crop 50/50.
Elkayim ran a pipe from a nearby river and, using gravity, funneled the water to the farm. He also noted that because the crops are grown on slopes, the fertilizer washes away from the plants. So he used a liquid fertilizer that restored the plants instead. He noted that 80% of the plant's success was based in nutrition and conducted tests periodically to check the health of the soil.
After one year, Elkayim said the farmer saw a 60% increase.
This led to more cooperation with more farmers – and an abundance of beans. Elkayim knows the names of all of his farmers and is responsible for helping wrest them out of poverty, transforming them into thriving businesses that have more product to sell and to pay their workers' salaries on time.
In total, the land the farmers are cultivating spans 2,500 dunes in Colombia. Elkayim is also working with new farmers from Guatemala and Ethiopia. Without this Israeli technology, these small farmers didn't stand a chance against larger coffee businesses, and certainly not when facing a drought.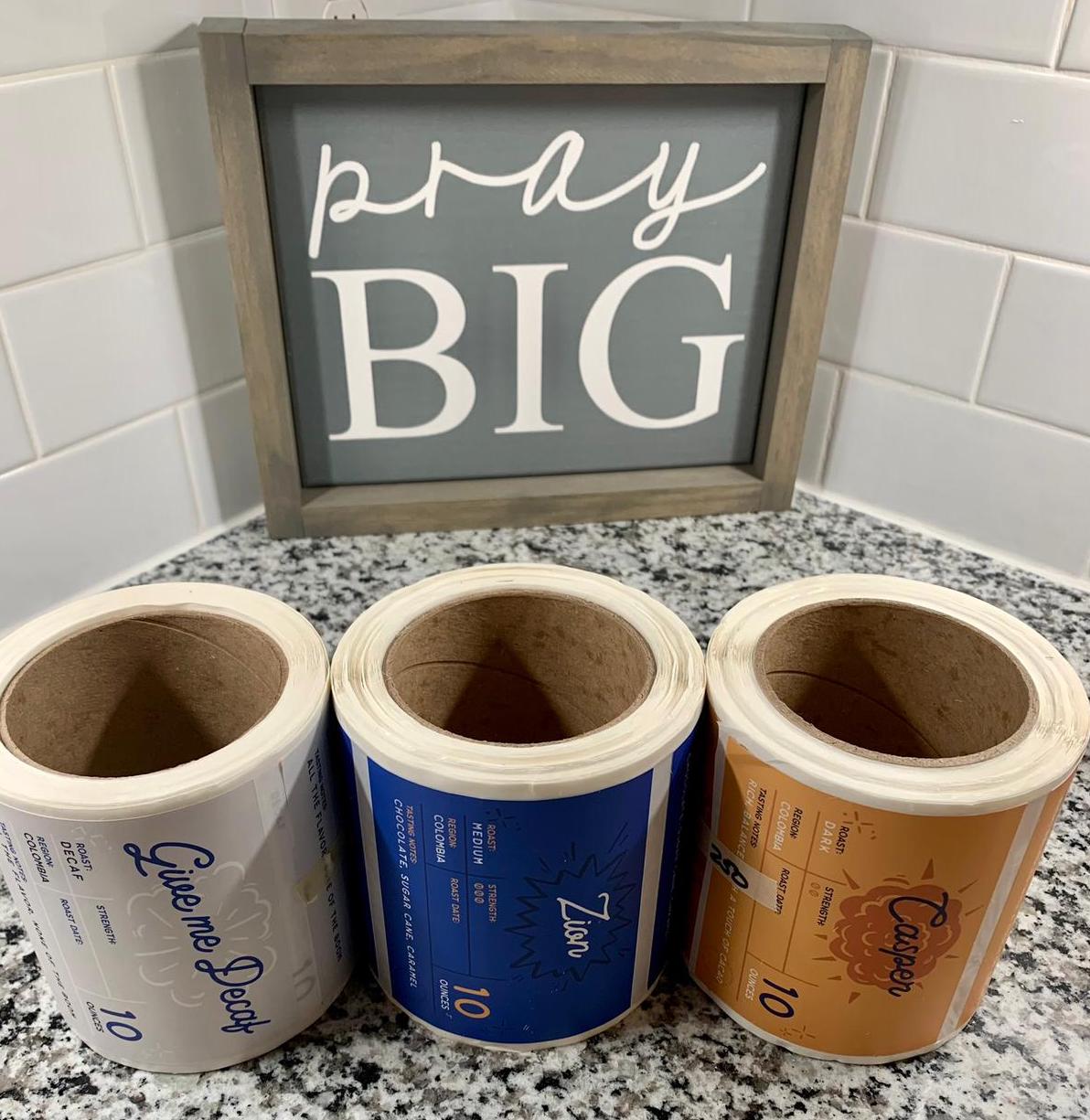 CONNECTING ACROSS THE OCEANS
Elkayim took the farm-to-cup concept back to Israel with him and began AgroCafe in the Judean Hills outside of Jerusalem. He imports the beans to Israel where he has become a roasting connoisseur as well, selling to Israeli customers who are much more "in the know" about coffee these days than they were a few short decades ago.
Now, thanks to Elkayim's connection with Ten Boom Coffee, he will have an international market when the next batch of beans comes in – a third wave of coffee from eight South American famers.
"So God sent David and Jessi," he smiled noting the similar names of the biblical father and son who became king of Israel. "We're building our relationship."
For Peters, this connection also serves to promote every mission they set out to accomplish, and then some.
"Bringing these brands and companies together – a Jewish man and a Christian man together – to grow our businesses, for us it connected our very coffee and product to Israel to fulfill the vision and relationship we wanted within our business, as well as highlighting AgroCafe in the story of our coffee," David said.
Ten Boom Coffee had a "soft launch" late last year when the business sponsored a live production of "The Hiding Place," a movie about Corrie ten Boom. They had 10,000 viewers and sold out of their first round of coffee. Now the wait is on for the next batch and an official launch, hopefully next month.
"We have a much deeper, much stronger partnership with our coffee and it fits right into our tagline: There is goodness brewing all the way from the farm to your cup," Peters said.
David Peters of Ten Boom Coffee and Hanan Elkayim of AgroCafe at AgroCafe in the Judean Hills, west of Jerusalem. (Photo: Jessi Peters)
HONORING THE TEN BOOM LEGACY
Corrie ten Boom, who died in 1983 (on her birthday), had no children. The Peters – who have a family connection with the Righteous Gentile who saved Jews by hiding them in her home in Holland during the Holocaust – wanted to keep her legacy alive. They sought permission from her known relatives and close friends to use the Ten Boom name for their product. For the Peters, this was another way of tying in Ten Boom's love for the Jewish people.
"We wanted to bring her story to the Jewish people. The name was a perfect for what we wanted to do," David said.
"You can't just let a legacy like that die and not do anything about it," Jessi added.
The idea for the business came about during David's' connection with Passages, an organization that brings young Christians to Israel, after he won a grant in 2020 for his business plan to bring coffee directly to the consumer. The Peters' plan expanded after they met Elkayim, and the rest is recent history.
"What I had there really was a dream and a vision," David said of his initial grant proposal. "What I have now is huge with a lot of momentum."
While the new batch of beans will soon be on its way to Israel and the U.S., Elkayim – a coffee "Q grader," similar to a sommelier of wine – runs a café and holds tastings and workshops for Israelis. After he determines their flavor profile, he roasts the beans according to the specifications of his customers.
And customers are now hooked on the quality.
Eli, who makes a special trip to AgroCafe to get his coffee, said the quality of the bean and the sensitivity of the roasting levels makes this coffee special.
"Over five years ago there wasn't good coffee in Israel," said Eli who is an immigrant from the U.S. "It was just over-roasted espresso."
The Peters are looking forward to bringing the same experience to American consumers in February. As soon as the coffee is in, offers will be posted on the Ten Boom Coffee website.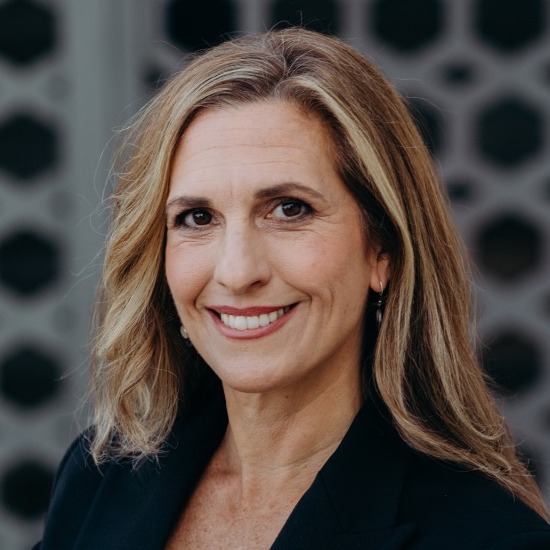 Nicole Jansezian was the news editor and senior correspondent for ALL ISRAEL NEWS.
Popular Articles
A message from All Israel News
Help us educate Christians on a daily basis about what is happening in Israel & the Middle East and why it matters.
For as little as $5, you can support ALL ISRAEL NEWS, a non-profit media organization that is supported by readers like you.
Donate to ALL ISRAEL NEWS
Latest Stories
Comments