Israeli doctor wears kippah on French TV, astonished by the debate it sparks in studio
Dr. Cyrille Cohen explained the kippah is part of his Jewish identity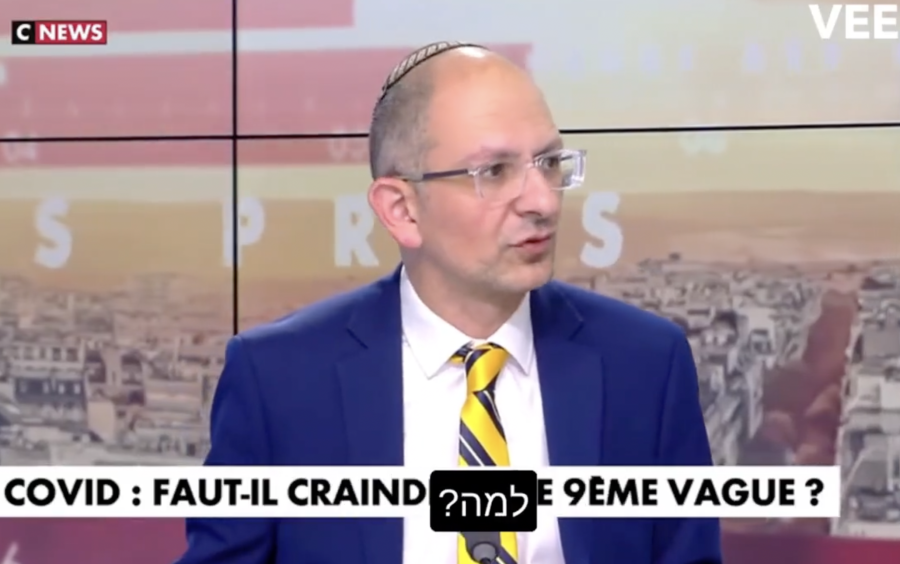 Dr. Cyrille Cohen interviewed on a French television show (Photo: Screenshot)
An Israeli doctor who appeared as a panel guest on a television show in France was left bewildered when the host asked him why he was wearing a kippah, or Jewish skullcap, on-air. 
In 2004, France passed a law banning religious items in public schools and government offices, whether kippahs, Muslim attire or Catholic crosses. In 2010, the French parliament passed a related law prohibiting people from wearing clothing in public that covers the entire face.
Wearing religious symbols in public, at all, has been the topic of a fierce public debate, but Dr. Cyrille Cohen, the head of immunology at Bar-Ilan University in Ramat Gan, Israel, did not violate any laws during his interview for the French channel.
"I am going to ask a question that many people wish to raise, and it is not related to medicine at all," said the host of the program, "Why is the professor wearing a religious symbol in studio?"  
"Why? Because I wear it every day," replied Cohen, who was a member of the board advising the Health Ministry on the COVID-19 pandemic. "I wear it every day. I didn't wear it especially for your program."
A female guest on the panel, French Jewish journalist Elisabeth Levy, jumped in, saying she had mentioned the kippah "issue" to him over coffee earlier. 
A clear pushback against the Israeli doctor, Levy noted that the French consider religion to be a personal discreet affair. 
"You keep your religion to yourself. Do you understand?" she asked. 
"My name is C-O-H-E-N," the doctor replied, raising his voice, "Why would you want me to keep my religion to myself? I come from Israel."
Levy responded by saying that some people with the name "Cohen" do not wear a kippah.
The doctor then asked her: "What if a priest would come in here or the Pope? Would you ask him to remove his cross or his head covering?"
The host spun this into a joke that if the Pope arrived on set, it would be something significant.
Dr. Cohen ended the discussion by saying that his wearing a kippah carries "no offense to anyone."
The video clip from the program became viral in Israel after being shared online by Sivan Rahav-Meir, a reporter for Israel's Channel 12 news and an observant Jew.
Cohen reportedly told Rahav-Meir that "many French Jews felt Jewish pride" after watching the discussion. 
"This is what happens when secularism becomes a religion. I left France 30 years ago and made Aliyah [immigrated to Israel], and I am so happy for it," he said. "Over here [Israel], people aren't familiar with this debate, thank God."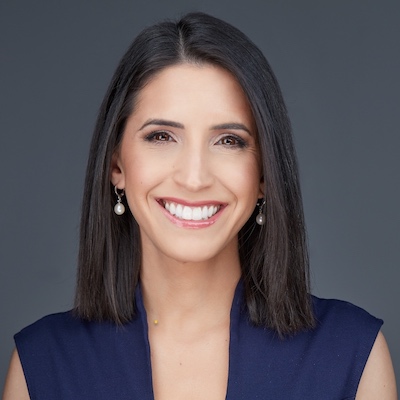 Tal Heinrich is a senior correspondent for both ALL ISRAEL NEWS and ALL ARAB NEWS. She is currently based in New York City. Tal also provides reports and analysis for Israeli Hebrew media Channel 14 News.
A message from All Israel News
Help us educate Christians on a daily basis about what is happening in Israel & the Middle East and why it matters.
For as little as $5, you can support ALL ISRAEL NEWS, a non-profit media organization that is supported by readers like you.
Donate to ALL ISRAEL NEWS
Current Top Stories
Comments