Israel welcomes hundreds of new immigrants during Aliyah Week
Among those arriving include students from former Soviet republics and members of Bnei Menashe 'lost tribe' from India
A young girl makes "aliyah" with her family from India, October 2021. (Photo: courtesy of Shavei Israel)
Israel celebrated its annual Aliyah Day with a week of incoming flights filled with hundreds of new Jewish immigrants, olim in Hebrew, from the former Soviet republics, Belarus and northeast India. 
After lower aliyah numbers due to the pandemic, this year, the Israeli government and the Jewish Agency for Israel (JAFI) planned an entire "Aliyah Week" rather than marking just one day for the recently established observance.
The word, aliyah, a Hebrew word that literally means "to ascend or rise," became the official term for immigration to Israel in the 1950s.
Several organizations were actively involved in the effort to welcome new immigrants last week, including the International Christian Embassy Jerusalem (ICEJ) which sponsored aliyah flights for a total of 105 SELA students from Russian-speaking countries who arrived ahead of their parents.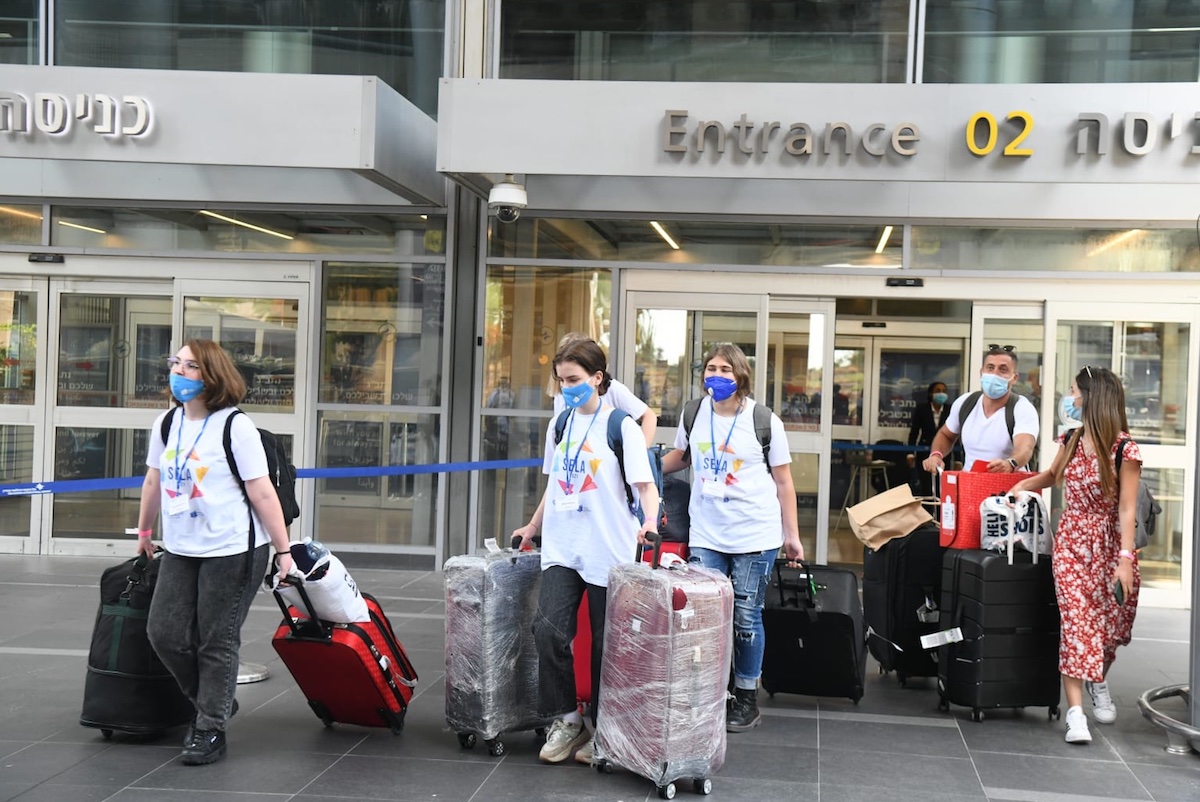 More than 100 students from Belarus made aliyah to Israel with the help of the International Christian Embassy Jerusalem (ICEJ), October 2021. (Photo: courtesy of Jewish Agency for Israel)
The SELA vocational program, sponsored by Israel's Ministry of Aliyah and Integration, enables post-high school Jewish youth to take part in a special pre-aliyah program and then move to Israel to learn Hebrew and attend university while waiting for the rest of their family to emigrate at a later date.
Despite the constraints and challenges of the coronavirus pandemic, as of January 2021, the ICEJ has sponsored aliyah flights for 1,468 Jewish immigrants from over a dozen countries.
"On behalf of millions of Christians worldwide, we join with Israel in celebrating Aliyah Day, which marks the miraculous modern-day return of the Jewish people to their ancient homeland," said ICEJ President Jürgen Bühler.
ICEJ also sponsored 50 flights for members of a group of 235 immigrants arriving from India known as Bnei Menashe, believed to be one of the lost tribes of Israel. This followed months of preparation spearheaded by the Ministry of Aliyah and Integration, facilitated with the non-profit organization Shavei Israel, and in cooperation with JAFI.
"The 235 new olim who landed this morning join the more than 4,000 Bnei Menashe who already live in Israel and have been integrated in the Israel society successfully, and I would like to congratulate each and every one of them for finally returning home, to the Land of Israel," said Michael Freund, founder and chairman of Shavei Israel in Jerusalem.
Hailing from Manipur in northeast India, the Bnei Menashe community, or sons of Manasseh, claim to have descended from one of the Ten Lost Tribes of Israel, who were sent into exile by the Assyrian Empire more than 27 centuries ago. Throughout their exile, the Bnei Menashe preserved Jewish traditions such as observing the Sabbath, keeping kosher, celebrating the Jewish festivals and following the laws of family purity.
Shavei Israel has assisted more than 4,000 Bnei Menashe community members and plans to help bring some 6,500 more currently waiting to return to the Jewish homeland.
Israel's Minister of Aliyah and Integration, Pnina Tamano-Shata – herself an immigrant from Ethiopia – greeted the new olim.  
"Welcome to Israel. It's good that you are at home. For years you dreamed about returning to Zion and now we have managed to make the dream come true," she said.
Tamano-Shata attended another aliyah celebratory event last week hosted by Gvahim, an Israeli non-profit organization that provides resources to new and returning immigrants to help them find employment or start businesses.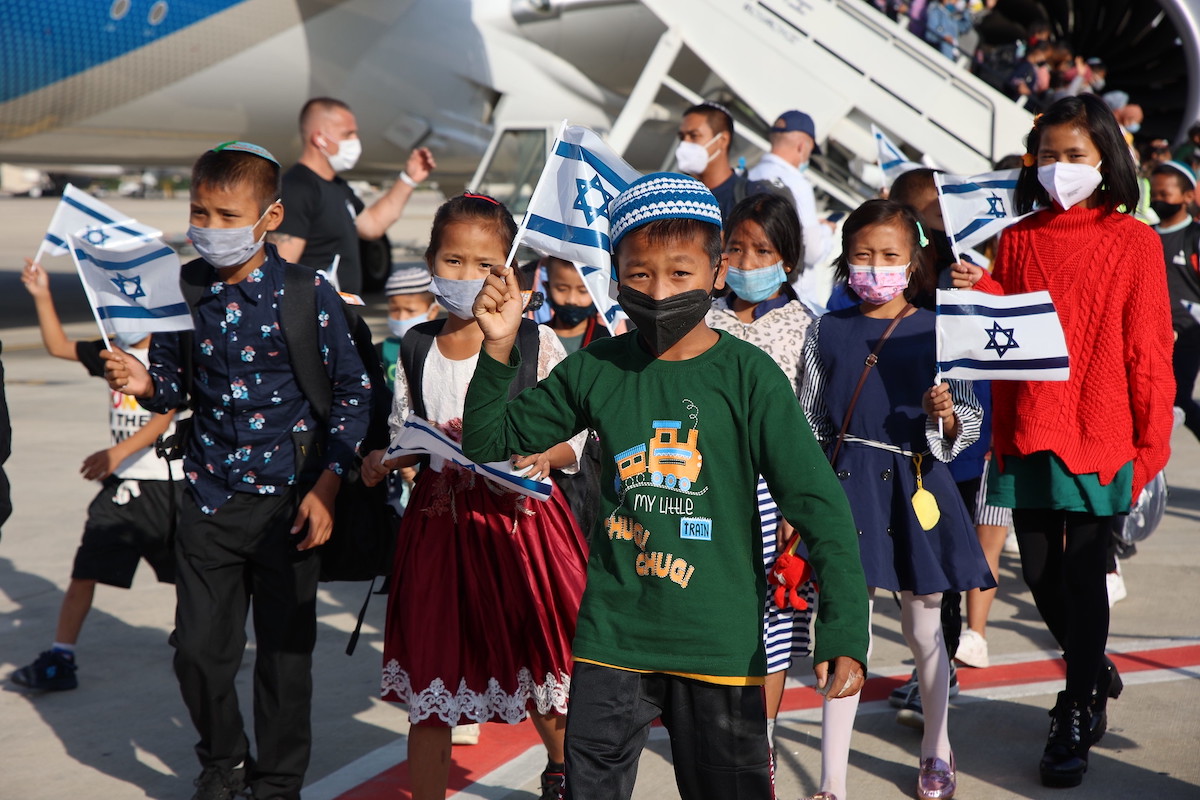 A new generation of young Israelis: Children from India land in Israel as new immigrants, October 2021. (Photo: courtesy of Shavei Israel)
Israeli President Isaac Herzog was also in attendance and addressed the audience about the impact of the coronavirus pandemic.
"I assume that I am not telling you anything new when I say that COVID-19 sprung a pleasant surprise on some people, in terms of aliyah to Israel. Despite the challenges dictated by the coronavirus pandemic, Jews all around the world have interpreted the situation as a call to come here, as an opportunity to come home," he said. "And since this is the case, this is the best possible time – indeed, this is our duty, as the State of Israel – to encourage innovation, employment, and integration into industry among the men and women making aliyah to Israel."
The president went on to praise Gvahim for "working incessantly for this important cause, which is turning aliyah to Israel into a movement of professionals."
"We must remember that at the simplest level – the State of Israel would not be the same country without aliyah. It wouldn't be the same country in terms of quantity, and it wouldn't be the same in terms of quality," Herzog added.
He also said the new immigrant's contribution "to the worlds of innovation and technology, to science, and of course, to the whole high-tech universe can and must be a genuine game changer."
In 2016, the Knesset established Aliyah Day to celebrate the Jewish people's return to their ancestral homeland in modern times. This annual holiday was set for the seventh day of the Hebrew month of Heshvan, which ties it to the weekly Torah portion of Lech Lecha, where God commanded Abraham in Genesis 12:1 to "get thee up" from his own country and go to the land of Israel.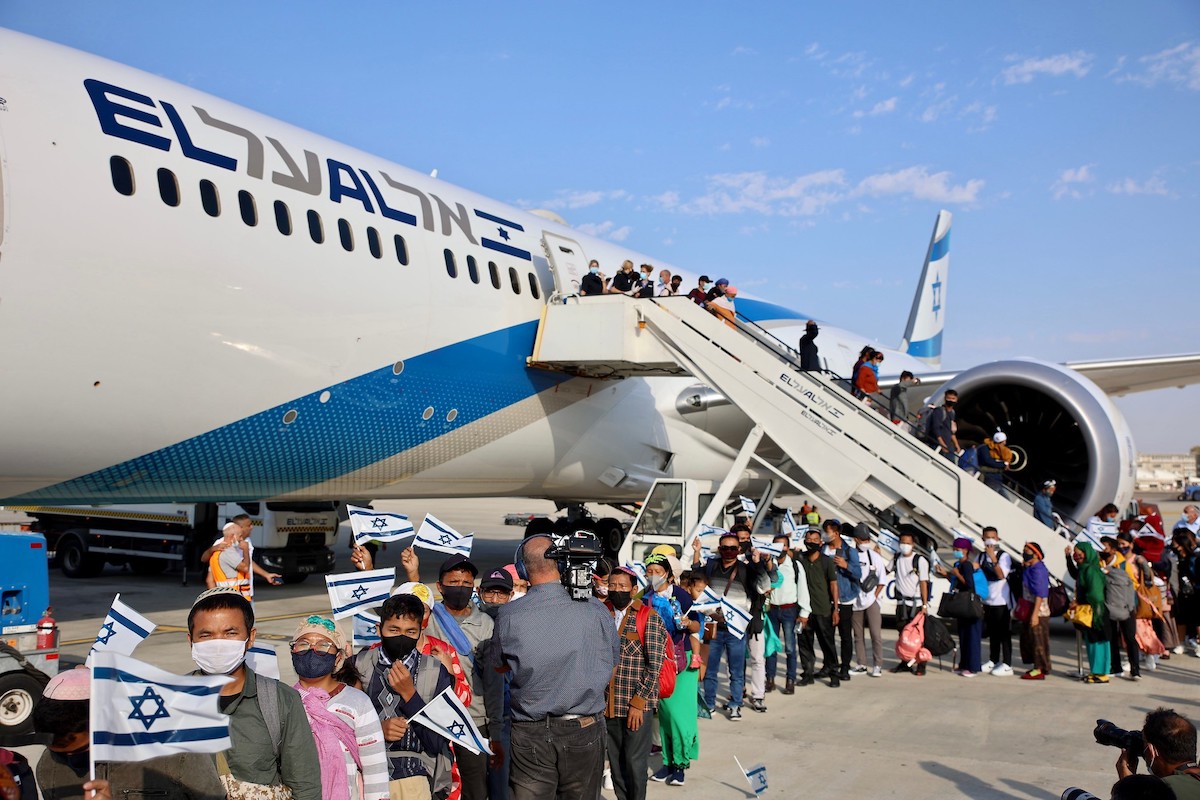 Members of Bnei Menashe – one of the lost tribes – make aliyah to Israel from India, October 2021. (Photo: courtesy of Shavei Israel)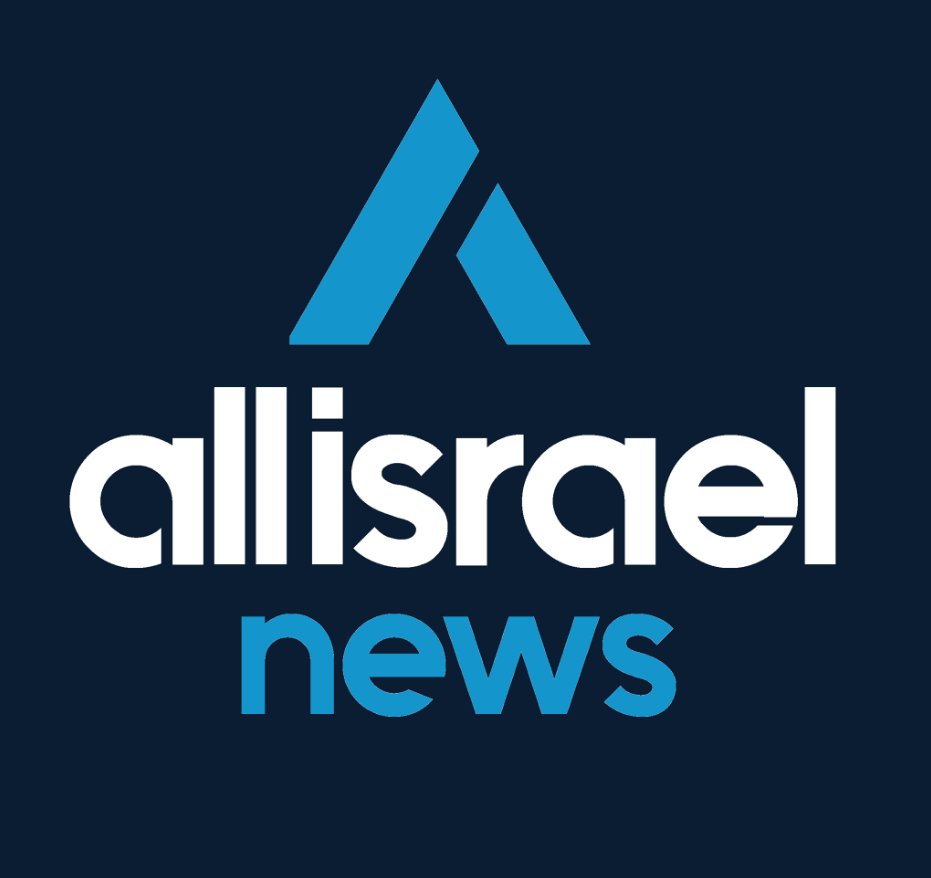 The All Israel News Staff is a team of journalists in Israel.
A message from All Israel News
Help us educate Christians on a daily basis about what is happening in Israel & the Middle East and why it matters.
For as little as $5, you can support ALL ISRAEL NEWS, a non-profit media organization that is supported by readers like you.
Donate to ALL ISRAEL NEWS
Current Top Stories
Comments