Israel teams up with Facebook to help social media users 'Think Good' – but will it allow 'inclusive discourse'?
Social media platforms have long presented a conundrum for the Jewish state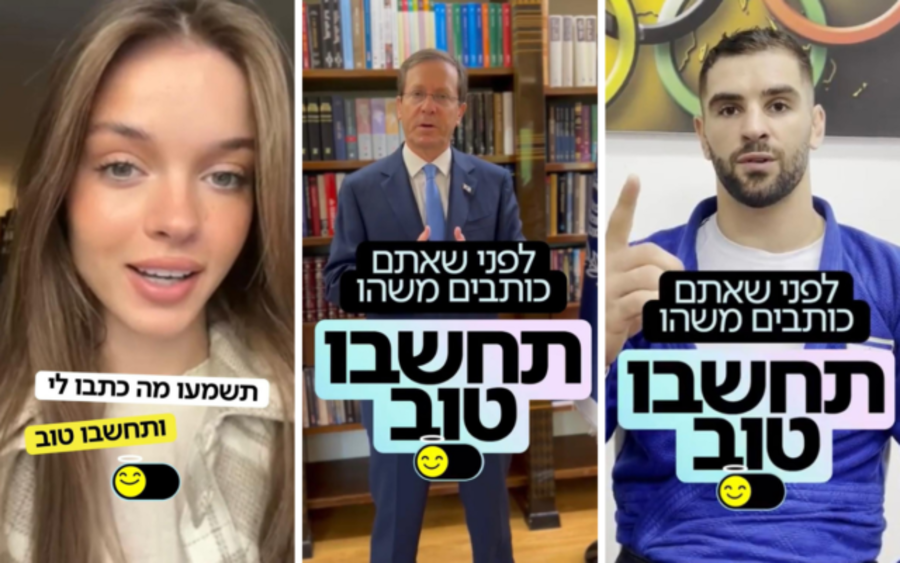 Israeli President Isaac Herzog (C) in a campaign with Meta to raise awareness about cyberbullying, alongside singer Anna Zak (L) and judoka Peter Paltchik. (Photo courtesy)
Not too long ago, Israel began looking into how it could hold Facebook accountable for its censorship of some posts yet, lack thereof, when it comes to anti-Semitism.
Nevertheless, this week, Israel announced it is linking up with the new Facebook – Meta – in Israel in order to help people think better, or "Think Good," before commenting online.
"People have become too 'keyboard-happy,' and red lines are constantly being crossed on social networks," Israeli President Isaac Herzog said in launching the initiative. "I have set myself the central mission of moderating the hurtful discourse and bullying online, which harm us as individuals and as a society on a daily basis."
The campaign's title is a play on words in Hebrew, similar to the English expression "think twice" before acting.
This comes amid reports that threats against public health officials have escalated and that the nature of the threats are "both physical and on social media, incitements, verbal abuse and personal attacks," according to the Ministry of Health which has established a team to find those responsible and bring them to justice, "including filing civilian lawsuits for slander."
Led by Herzog, the "Think Good" campaign will feature Israeli Prime Minister Naftali Bennett, Foreign Minister Yair Lapid and dozens of politicians, celebrities and influencers who will video themselves reading hurtful comments directed at them online. The offensive comments will be censored and replaced with words of positive reinforcement.
"It is important for us to expose millions of followers to the pain of reading nasty replies, through the experiences of public officials and influencers in a range of fields," Herzog noted. "We must do everything in our power, together, in order to transform our discourse online, and in the nation more generally. We must start thinking good and writing good."
Adi Soffer-Teeni, country director for Meta in Israel, said that the campaign "will put a spotlight on the most difficult moments on social networks in order to spark a discussion and make a clear statement against a phenomenon that has no place on our platforms."
She added that the social media giant has an "uncompromising commitment" to provide a "safe and positive experience" for its users.
Israel's "Think Good" campaign also aims to encourage "inclusive discourse on social media," according to the press release.
ISRAEL'S SOCIAL MEDIA CHALLENGE
Social media platforms have long presented a conundrum for the Jewish state. The Center for Countering Digital Hatred (CCDH) reported that 80% of anti-Semitic social posts were not removed by outlets such as Facebook, YouTube, Instagram, Twitter and TikTok. 
The Israeli government is seeking to hold Facebook accountable for posts that incite and libel. Currently, the social media giant is legally protected and can remove content or ban users without explaining its reasons. 
Yet these same outlets that allow anti-Semitic posts widely censor content that casts COVID-19 and the vaccine in a negative light or points to fraud in the 2020 U.S. presidential elections.
This is also true in Israel.
The Ministry of Health itself deleted comments from its own Facebook post claiming a lack of adverse events associated with the Pfizer injection – the only one available to Israelis. Thousands of comments citing personal experience with negative side effects after the vaccination were deleted from the Ministry's page.
At the outset of the national COVID vaccination campaign, the Ministry of Health established a digital task force to monitor social media activity for anti-vaccination posts in Hebrew, Russian, Amharic, Arabic and English. The article explains:
Einav Shimron, the Health Ministry's deputy director for international relations, said her task force finds misinformation and presents it to the Justice Ministry which pressures social media networks to remove the posts in question.

"There are several times we even called the police" on grounds that the false claims are a public health risk, she said.
WHAT ABOUT INCLUSIVE DISCOURSE?
The new "Think Good" campaign is aimed at controlling nasty public discourse and bullying on social media while promoting "inclusive discourse."
But with the Ministry of Health deleting comments and targeting "anti-vaxxers" plus some posts from leaders themselves, it begs the question of whether "inclusive discourse" is actually possible. Bennett himself – during a Facebook live – called the unvaccinated a "danger" adding, "It's as if you're walking around with a machine gun firing Delta variants at people."
The prime minister's forceful rhetoric was backed up by the Corona Cabinet which decided to use the force of law against all those who decline to be vaccinated, Jacob Rosenberg wrote in an op-ed piece, after an August decision which barred "those who refuse vaccines" from most public venues and activities.
Aside from the obvious wrongdoings of bullying and hurling insults online, Israel's leap into the "Think Good" campaign begs the question: What exactly constitutes "inclusive discourse" when only a specific narrative appears to be allowed?
At his inauguration, Herzog warned against "alienation between individuals and between groups, which may, God forbid, degenerate into alienation between citizens and their country."
It seems the nation is already heading in that direction.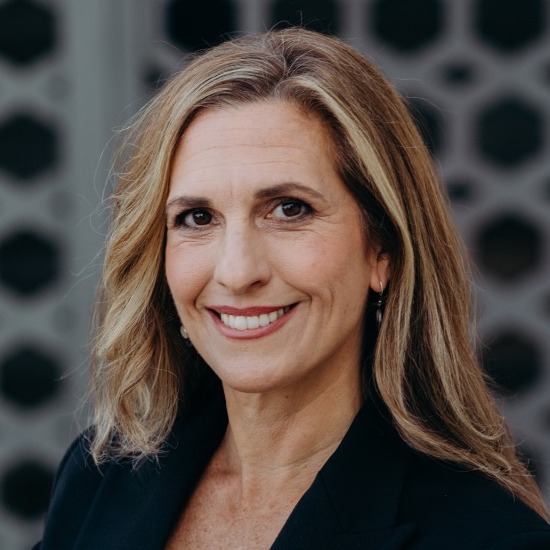 Nicole Jansezian was the news editor and senior correspondent for ALL ISRAEL NEWS.
A message from All Israel News
Help us educate Christians on a daily basis about what is happening in Israel & the Middle East and why it matters.
For as little as $5, you can support ALL ISRAEL NEWS, a non-profit media organization that is supported by readers like you.
Donate to ALL ISRAEL NEWS
Current Top Stories
Comments