Israel stopped Syrian and Iraqi nuclear ambitions. Is Iran next?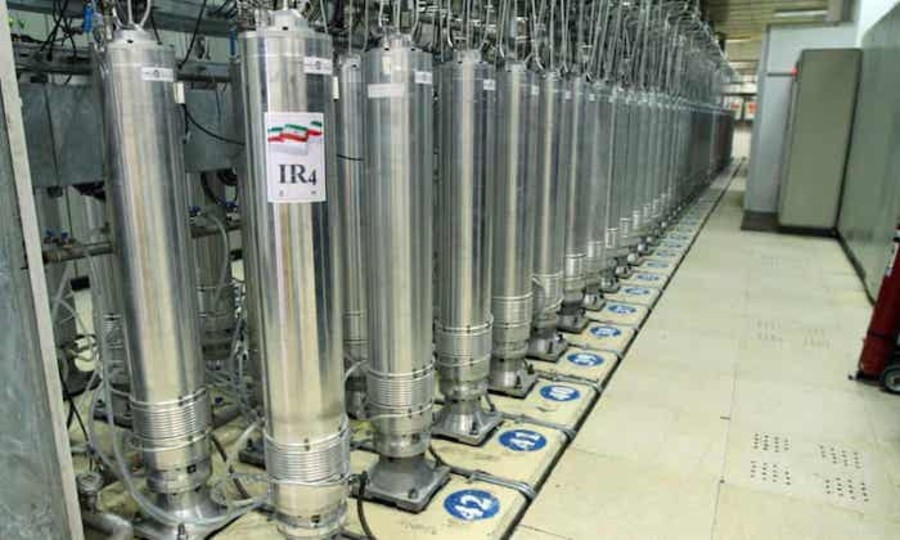 Centrifuge machines at the Natanz nuclear site. US intelligence sources say an explosion destroyed the power that supplies the advanced centrifuges. (Photo: Atomic Energy Organization of Iran Handout/EPA)
Debates about nuclear weapons, Chinese spy balloons, Abrams tanks and war permeate the news cycle with alarming facts and theories. Missing in action is the recognition of both Israel's past role to ensure that Iraq and Syria did not join the nuclear club – and the danger posed by Iran's current Islamic regime. Also missing in action is media fairness when reporting on Israel.
So let's review the facts.
In June 1981, Israel attacked Iraq's Osirak nuclear research reactor during a stealth operation the Jewish nation code-named "Operation Opera." Like present-day Iran, Iraq had claimed that its goals in pursuing nuclear power were peaceful. Unfortunately, most world leaders and media were quick to join in a chorus of accusations and condemnation, accusing Israel of acting as an unprovoked aggressor as they chose to accept the claims of Iraq's President Saddam Hussein. Israel claimed its pre-emptive attack had been in self-defense; the small nation didn't believe Hussein's assurances of peace. Israel's June attacks partially destroyed the reactor and today, 42 years later, Iraq is still not a nuclear power.
Moving ahead more than a quarter of a century: In 2007, Israel undertook another action to deter nuclear capability in another nation, Syria – then, as now, governed by the dictator Bashar al-Assad. Looking at the benign photos of Assad and his wife, Asma, both dressed stylishly in western garb, it is hard to imagine their complicity in Syria's civil war, which broke out in 2011. However, supported by Iran, Russia, and Hezbollah, President Assad oversaw the murders of hundreds of thousands of his citizens and pushed many thousands more into fleeing as refugees.
On September 5, 2007, Israeli planes flew into neighboring Syria – before the outbreak of that nation's civil war. In "Operation Out of the Box," the Israeli Air Force dropped tons of explosives on the nuclear reactor that North Korea helped build. It was camouflaged as an agricultural farm. Syria is an enemy of Israel and policed by the Islamic Revolutionary Guard Corps (IRGC). No peace treaty exists between Israel and Syria. As happened in 1981, condemnation of Israel was harsh, although in both instances Israel acted only after conducting extensive research and verifying the threats of the nuclear sites.
Israel's decisions to remove credible nuclear threats from Iraq and Syria in order to defend its own freedoms and citizenry deserve accolades, not condemnation. Their actions weren't only for their own benefit; the attacks reduced threats from these two unstable countries against the rest of the Middle East and beyond. Amid the horrors of war in Iraq and Syria, Israel's actions removed one lethal aspect of war that the world does not face today from these two nations.
Nevertheless, other nations – especially in the region – remain anxious about another threat: how Iran's leaders are rushing toward an apocalyptic nuclear strength. That possibility threatens not only Israel and its Arab neighbors: The regime holds the dreadful distinction of being the world's largest sponsor of terror, which has its deadly sights set on Europe, the United States, South America, and others.
Drone production is emerging as a new wave of warfare built on the ground and launched into the skies. (For example, the Russian army is using this airborne weapon to spread fear and reduce resistance in Ukraine.) Amid the challenges in today's conflicts, it is important to understand how Iran and Russia are currently allied in drone warfare. The Times of Israel reported on Feb. 5 that Iranian officials visited Russia to finalize building a drone plant there. Last year, Russian officials visited Tehran, Iran's capital. Reportedly, once the Russian factory is built it will be able to produce 6,000 drones in the next few years. That cooperation is of concern to Israel, the United States, and many other Western nations. Iran has already shipped suicide drones to Russia and has developed prolific drone manufacturing inside Iran. The Wall Street Journal describes it as "reshaping security in the Middle East." That concern explains Israel's recently launched drone attack in Isfahan, Iran, at an ammunition manufacturing location, as reported in The Jerusalem Post.
The media often characterize Israel as the instigator of terror – that it is trigger-happy at every turn. The truth is that Israel's enemies shamelessly proclaim their goal of battering Israel into oblivion. Those goals necessitate Israel's defending itself against its declared enemies – whether inside Israel (from Palestinian leaders and terrorists), from Hezbollah in Lebanon, Iranian military in Syria, or Hamas in Gaza. Regarding the Islamic Republic and evidenced by attacks in Iraq and Syria in 1981 and 2007, Israel takes measured steps against Iran. However, Prime Minister Netanyahu – now in his sixth term – stated on Jan. 28, "I have come back to office … for one main reason, to do everything I can to prevent Iran from having nuclear weapons."
Netanyahu's leadership, supporting ingenious ways to prevent Iran from accomplishing its goals, became evident in a dramatic operation. In 2018, a covert operation was carried out by members of Israel's Mossad inside Tehran; they entered a warehouse stored with documents verifying Iran's nuclear information. In one night, the Mossad famously heisted a half-ton of crucial security information. They escaped with 10,000 documents, videos, and photographs.
At the United Nations General Assembly later that year, Netanyahu showed that "Iran lied about its nuclear ambitions and deceived powers involved in the 2015 nuclear deal, known as the JCPOA." Netanyahu's biting observation is still a major concern. Despite the current internal chaos in Israel due to the proposed judicial reforms, Iran is the predominant threat to Israel's safety. If Israel is forced to launch attacks of a more robust nature against the Islamic regime, keep in mind what you have read here and understand that Israel is on the front line of danger. Remember, Iran's Ayatollahs subscribe to world domination through a tyrannical version of Islamic law.
Thankfully, U.S. Secretary of State Antony Blinken announced at a press conference that a renewed nuclear deal with Iran is "no longer a priority." The United States has wisely turned its focus toward the Islamic regime's close relationship with Russia and Iran's treatment of its citizens – arresting and imprisoning thousands and murdering hundreds since the protests began in September.
One of Judaism's cultural foundations is to "repair the world" (Hebrew: tikkun olam). The biblical concept of compassion embraces actions intended to improve the world. Israelis long for peace, not war, to shape their homeland with shalom – a shalom that encompasses the meanings of peace, harmony, wholeness, completeness, prosperity, welfare, and tranquility. Their peace treaties with Egypt and Jordan, the Abraham Accords, and consistent efforts to negotiate with Palestinian leaders are evidence of Israel's goals. Tikkun olam offers proof that the world's only Jewish state extends humanitarian aid where possible even to nations and peoples who hate them or where conflict exists.
Israelis intensely understand trauma and crisis, meeting their own challenges by developing logistics and aid. They send their expertise worldwide. Amid this week's devastating earthquake in Turkey, where Reuters reports the death toll has already soared above 12,000 deaths, IsraAID teams quickly landed in Turkey offering expert search and rescue efforts. This international non-governmental humanitarian aid organization is based in Israel and since 2001 has rushed to more than 50 nations in humanitarian crises. In Syria more than 2,000 have died and Israel has mounted assistance with medications, tents, and other supplies. Although Syria and Israel have no peace treaty, and anti-Israel Iranian military are stationed in Syria, Israel has also offered medical treatment for Syrians in Israeli hospitals.
For thousands of years, God's faithfulness to His chosen people and land has been evident. Israel survives against all odds and remains a light to the world enacting tikkun olam.
ALL ISRAEL NEWS is committed to fair and balanced coverage and analysis, and honored to publish a wide-range of opinions. That said, views expressed by guest columnists do not necessarily reflect the views of our management or staff.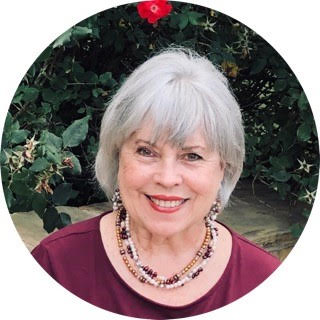 Arlene Bridges Samuels pioneered Christian outreach for the American Israel Public Affairs Committee (AIPAC). After nine years she retired and later worked part-time with International Christian Embassy Jerusalem USA. Arlene is now an author at The Blogs-Times of Israel and writes a weekly column at CBN ISRAEL. She has often traveled to Israel, including being invited three times by Israel's Government Press Office to their annual Christian Media Summit. Read more of her articles on her CBN Israel blog.
A message from All Israel News
Help us educate Christians on a daily basis about what is happening in Israel & the Middle East and why it matters.
For as little as $5, you can support ALL ISRAEL NEWS, a non-profit media organization that is supported by readers like you.
Donate to ALL ISRAEL NEWS
Current Top Stories
Comments