Israel's population grew by 174,000 in the last year – report
Central Bureau of Statistics shares data on Israeli society ahead of the Rosh Hashanah holiday, shows population at 9.6 million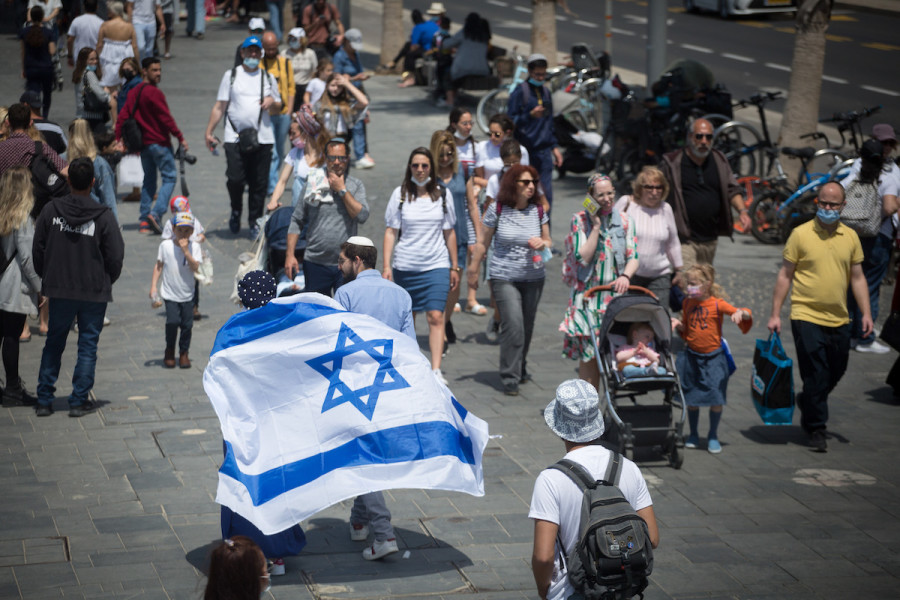 Thousands of Israelis walk on the beach boardwalk in Tel Aviv on Israel's 73rd Independence Day, April 15, 2021. (Photo: Miriam Alster/Flash90)
Israel's population is estimated at 9.587 million people, according to a report released Tuesday by the Central Bureau of Statistics (CBS) ahead of the Rosh Hashanah Jewish New Year.
This represents an increase of 174,000 people or a growth rate of 1.8%. Some 180,000 babies were born and 50,000 people died, including around 4,400 from COVID-19.
In 2020, the population grew by 1.6%.
According to CBS projections, the population is expected to reach 10 million by the end of 2024, 15 million at the end of 2048 and 20 million at the end of 2065.
About 74% of the population (7.067 million people) were Jewish in 2021, 21% are Arab and 5% are people of other faiths, including non-Arab Christians or people without religion, according to the report.
When examining the Jewish population, the majority are not religious, the report showed. Some 45.3% are secular, compared to 24.6% who are traditional-religious or religious Jews and another 10.5% who are ultra-Orthodox. The other 19.2% are traditional-not so religious Jews.
AFFLUENCE
Although financial reports show that Israel's GDP is expected to reach $410 billion by the end of the year, according to Trading Economics global macro models and analysts' expectations, households on average continue to earn lower salaries.
The average Israeli household brings in NIS 19,752 per month, around $5,740 gross income and only NIS 16,559 after taxes, while spending an average of NIS 13,059 a month for housing, transportation, communication and food.
TECHNOLOGY
Israelis are connected, the report showed. Nearly all (95.9%) of households have at least one mobile phone. In addition, three-quarters of households (75.8%) have a computer and 90.3% of people over the age of 20 have used the Internet.
People spent an average of NIS 494 a month on communication products.
The country continues to invest in research and development, too. Israel invested NIS 87.7 billion or 5.6% of GDP in civilian R&D in 2021 - more than any of the other OECD countries. That number was also up from the year before, when Israel invested NIS 8.1 billion.
The country is home to 4,810 start-ups, of which 471 were opened in the last year. These companies employ 31,000 people.
In total, 350,000 people were employed in the high-tech industry in 2021, up from 324,000 in 2020. High-tech jobs account for close to 10% of all positions in the country.
TOURISM
As expected, tourism was on the decline this year due to the COVID-19 pandemic, although not in comparison to 2020 when it hit an extreme low and the country's airports closed.
While the Tourism Ministry has reported growth in the past several months, the country saw only 402,000 arrivals of tourists and day visitors this year, compared to 4.9 million in 2019.
In contrast, trips by Israelis in Israel were up, with 8.6 million people taking advantage of local accommodations compared to 8.2 million in 2019. Overnight stays by Israelis in tourist hotels was up to 14.7 million in 2021, compared to 13.7 million in 2019.
PAIN POINT
One of the main challenges highlighted in the report is the number of road accidents in Israel.
The number of people who died in road accidents increased by 19% in 2021 compared to 2020, when many Israelis were locked down at home.
There were 364 people killed in accidents and some 2,458 severely injured.
The report also showed that nearly half (47%) of people over the age of 20 were injured by violent behavior on the road at least once and that three-quarters (76%) over the age of 20 fear that they will get into a car accident as pedestrians, drivers or passengers.
Moreover 47% believe that the state is not doing enough to promote road safety.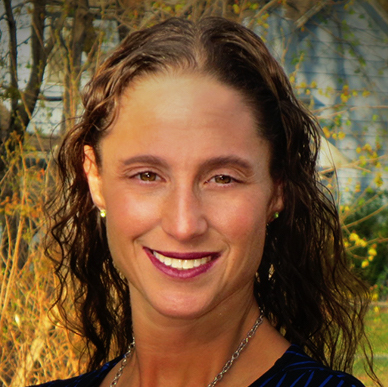 Maayan Hoffman is a veteran American-Israeli journalist and strategic communications consultant. She is the former news editor, head of strategy and senior health analyst for the Jerusalem Post, where she launched the outlet's Health & Wellness, Business & Innovation and Christian World portals.
A message from All Israel News
Help us educate Christians on a daily basis about what is happening in Israel & the Middle East and why it matters.
For as little as $5, you can support ALL ISRAEL NEWS, a non-profit media organization that is supported by readers like you.
Donate to ALL ISRAEL NEWS
Current Top Stories
Comments