Opinion Blog / Guest Columnist
ALL ISRAEL NEWS is committed to fair and balanced coverage and analysis, and honored to publish a wide-range of opinions. That said, views expressed by guest columnists may not necessarily reflect the views of our staff.
Israel's Ministry of Interior faces losses if it denies visas to Christian ministries
ICEJ Feast of Tabernacles celebration in Jerusalem (Photo courtesy)
Although there has been some friction in the past over issuing visas to Christian organizations and clergy, International Christian Embassy Jerusalem (ICEJ) and Israel's Ministry of Interior have quietly settled those issues behind the scenes. However, the Interior Ministry's recent surprising move to deny essential visas to ICEJ—a prominent international Christian organization home based in Israel—is now out in the open. 
ICEJ's Vice President and senior spokesman, David Parsons, explained that the Interior Ministry refused to issue visas during the COVID-19 pandemic, but he's concerned because the rejections have now expanded into three years. Parsons comments, "We finally had to go public, and they are saying now we are not a religious organization."
Since its founding in 1980, ICEJ has been registered as a religious organization. The hopes are that an upcoming hearing will expose a bureaucratic mistake, followed by a possible reversal. Israeli law clearly confirms that the decisions of the Ministry of Interior require that granting or denying visas must be based on correct, reasonable facts without bias.
Parsons described the results if the decision is not reversed: "We are slowly being squeezed out of existence by the Interior Ministry. We cannot continue our vital work to build global Christian support for Israel under these strict new rules." No explanation is forthcoming yet to ICEJ. Moshe Arbel, interior minister in the Knesset, would do well to seriously reconsider several deeply troubling consequences of its damaging decision. Arbel must pay attention to the relational damage toward dedicated Christian staff and 600 million evangelicals worldwide who financially support a range of respected Christian ministries and media in the Holy Land. 
Using the concept of return on investment (ROI), the Shas religious party's ultra-Orthodox Rabbi Arbel might consider an evaluation of the economic and humanitarian benefits to Israel from ICEJ and numerous other respected Christian organizations in Israel. One fact to note is explained in an article written by American Rabbi Dr. Daniel Friedman. He explores the concept, "Is It Permissible to Accept Charity from Christians?" He estimates that American Christians donate "hundreds of millions of dollars to both Christian and Jewish charities in Israel."  
Here is what Interior Minister Arbel would discover about ICEJ if he were to examine its past actions:  
In 1980, ICEJ drove a stake in the ground through prayer and established a Christian embassy. The Knesset had officially declared Israel's sovereignty over all of Jerusalem on July 30, 1980, enacting Basic Law: Jerusalem, Capital of Israel. Abandoning biblical history and Israel's sovereign decision-making rights, nations (including the U.S.) reacted by relocating their embassies from Jerusalem to Tel Aviv. The minimally funded founders of ICEJ, who met in a small, cramped Jerusalem office, made the decision to stand with Israel in Jerusalem—Israel's eternal capital. 
Now in its 43rd year, ICEJ has offices in 93 countries, and an immeasurable humanitarian imprint on the ground in Israel. Israel's citizens—Jews, Arabs, Druze, Ethiopians, and more—benefit from ICEJ staff and volunteers in numerous outreaches throughout Israel. Aiding women in crisis, distributing food, and improving children's homes, ICEJ's merciful work with Holocaust survivors is also essential in the waning days of their lives.  
Sadly, a quarter of Israel's 165,000 Holocaust survivors live in poverty. Ninety percent of survivors are above 80 years old. Illness and loneliness are rampant. ICEJ provides food and friendship with in-person visits—especially to those living alone. CBN Israel also carries out an active ministry to Holocaust survivors in need. In 2009 ICEJ—partnering with a local Jewish charity—founded the Haifa Home for Holocaust Survivors, which provides assisted living and a loving staff. ICEJ has also established an emergency call line for Holocaust survivors in crisis. 
Another lifesaving achievement implemented by ICEJ, with the financial commitment of churches and individuals worldwide, is the placement of more than 150 portable bomb shelters manufactured in Israel that protect Israeli civilians under fire from Gaza terrorists. ICEJ's efforts have also resulted in more than 160,000 Jews immigrating (making Aliyah) to their ancestral homeland from all over the world. ICEJ works closely with the Jewish Agency for Israel and many other organizations in this massive effort. Isaiah 49:22 NIV captures the spirit of Aliyah—"This is what the Sovereign LORD says: "See, I will beckon to the nations, I will lift up my banner to the peoples; they will bring your sons in their arms and carry your daughters on their hips." 
I daresay Rabbi Moshe Arbel, interior minister, would not want to slow down the arrival of Jews to their homeland based on God's promises in Isaiah 49:22. But with visas presently denied, the number of staff and volunteers is reduced—and Israelis go wanting without the love and help that Christians provide. How will the Ministry of Interior overcome such a shortfall? 
Additionally, the Christian media presence inside and outside Israel is an important factor that Interior Minister Arbel hopefully will consider. As a Christian journalist, I have attended several Christian Media Summits hosted by Israel's Government Press Office. At both summits, in Prime Minister Netanyahu's keynotes, he praised Evangelicals and Christian media in glowing terms. He described Christian media as "Ambassadors of truth—you're not merely the greatest ambassadors that Israel has around the world—you're champions of truth."
ICEJ is among respected Christian media worldwide that report news, educational resources, and truths about Israel. It also hosts tours, and annually implements the biggest tourist event in Israel, the Feast of Tabernacles (Sukkot). Upwards of 5,000 evangelicals worldwide travel to Israel each year for weeklong celebrations. Their presence is not only an economic boon; it is an outflow of encouragement to Jewish families lining Jerusalem's streets during Israel's Parade of Nations. This year's celebration, held September 29 through October 6, has the theme King of All the Earth.
ICEJ—and many other fine Christian ministries in Israel, worldwide Christian media, and Evangelicals—are what I call "information armies of facts." We stand as a bulwark—with God's help, strength, and wisdom—to oppose the poisonous propaganda of Israel's enemies. 
May Rabbi Moshe Arbel and Israel's Interior Ministry view us all as friends who will continue to exert prayers and actions on behalf of Israel's diverse population. 
This article originally appeared here and is reposted with permission.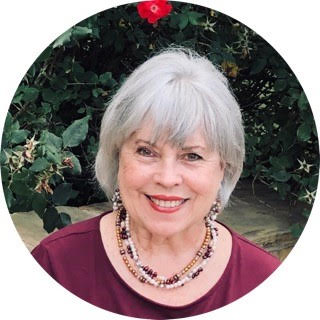 Arlene Bridges Samuels pioneered Christian outreach for the American Israel Public Affairs Committee (AIPAC). After nine years she retired and later worked part-time with International Christian Embassy Jerusalem USA. Arlene is now an author at The Blogs-Times of Israel and writes a weekly column at CBN ISRAEL. She has often traveled to Israel, including being invited three times by Israel's Government Press Office to their annual Christian Media Summit. Read more of her articles on her CBN Israel blog.
Popular Articles
A message from All Israel News
Help us educate Christians on a daily basis about what is happening in Israel & the Middle East and why it matters.
For as little as $5, you can support ALL ISRAEL NEWS, a non-profit media organization that is supported by readers like you.
Donate to ALL ISRAEL NEWS
Latest Stories
Comments