Opinion Blog / Guest Columnist
ALL ISRAEL NEWS is committed to fair and balanced coverage and analysis, and honored to publish a wide-range of opinions. That said, views expressed by guest columnists may not necessarily reflect the views of our staff.
Israel Allies Foundation: Networking worldwide with an Iron Dome of truth
Israeli Intelligence Minister Gila Gamliel addresses the Congressional Israel Allies Caucus in Washington, May 17, 2023. (Photo: Gila Gamliel/Twitter)
The Israeli cabinet held its weekly meeting last Sunday in the Western Wall tunnels below the Temple Mount to celebrate the 56th anniversary of Jerusalem's reunification. While this was not the cabinet's first tunnel meeting, the symbolism and biblical mandates endure. How fitting, since Israel just celebrated a national holiday, Jerusalem Day, on May 18-19, where thousands marched through the Old City waving Israel's blue and white flags in the streets in honor of the capital's 1967 reunification. Psalm 122:3 established the ancient (now modern) proclamation, "The built-up Jerusalem is like a city that was joined together within itself." 
On Capitol Hill last week, I attended an inspiring reception celebrating Jerusalem Day in Washington, D.C., hosted by the Congressional Israel Allies Caucus (CIAC). Israel's parliament first created the Knesset Christian Allies Caucus (KCAC) in 2004. KCAC has expanded under the Israel Allies Foundation (IAF) into a network of 51 parliaments and congresses globally. From Brazil to Botswana, Canada to Croatia, and South Korea to South Africa, IAF's faith-based diplomacy is upheld by the eternal fact that "the State of Israel has the right to exist in peace within secure borders with Jerusalem as its indivisible, eternal capital." They educate and empower pro-Israel, faith-based legislators worldwide. 
The United States caucus was the first one founded in 2006 after the Israel caucus. CIAC is a bipartisan, pro-Israel working group in the U.S. House of Representatives. Hundreds of guests celebrated the two-party pledge with both co-chairs—Rep. Doug Lamborn (R-CO) and Rep. Brad Sherman (D-CA)—speaking in one voice of support. More than 70 members of the U.S. Congress are in the pro-Israel caucus. Repeated cheers and applause from Israelis, Americans, Christians, and Jews saturated the room. 
Jordanna McMillan, newly appointed as U.S. Director for Israel Allies Foundation, emceed the program, observing: "In one of the most divisive political times that I remember, it's nothing short of a miracle how Israel brings members together from opposite ends of the spectrum amid the rise of bold anti-Israel forces." She adds that for legislators in the U.S. or the 51 IAF caucuses worldwide, their "biblical faith compels them to support the Jewish people and the State of Israel. The Judeo-Christian values that bind our nations together will not be broken."
Josh Reinstein, who has been the director of Knesset Christian Allies Caucus since its inception, is now president of the Israel Allies Foundation. He observed, "The Congressional Israel Allies Caucus plays an important role in stressing the nonpartisan nature of the U.S.-Israel alliance. Faith-based diplomacy unites congressmen across the political divide based on shared values, which includes support for Jerusalem as the eternal capital of the State of Israel." 
Israel's Minister of Intelligence, Gila Gamliel, gave the keynote address. She totally caught my attention when she mentioned the words "Cyrus Accords"—how Cyrus, as king of ancient Persia, freed her ancestors and helped them rebuild their Temple. Gamliel then declared in a powerful statement, "I am honored to be here together with the Congressional Israel Allies Caucus to celebrate our capital, Jerusalem, on this historic occasion," she said. "The prophets promised that Jerusalem would become a house of prayer for all nations and in today's times we have seen that prophecy materialize. Over 2,000 years ago, Cyrus, the King of Persia, or modern-day Iran, proclaimed that Jews had the right to return to Israel and rebuild their second temple in Jerusalem. Just recently, as a Minister of the State of Israel, I had the privilege to invite the son of the last Shah of Iran to visit the site of that very temple."
The exiled crown prince of Iran, Reza Pahlavi, sat in the audience. Afterward, a long line formed to shake the hands of Minister Gamliel and Crown Prince Pahlavi. Gamliel also asserted that any division of Jerusalem would have a chilling effect on freedom of religion that encompasses billions of people in the Abrahamic faiths of Christianity, Islam, and Judaism.
To amplify her statement: Between 1948 and 1967, Jordanians occupied east Jerusalem with oppressive policies until Israelis liberated and united their 3,000-year-old capital in the 1967 Six-Day War. For the first time in 2,000 years, Jews controlled their holiest sites—freely touching their Western Wall and hearing the shofar sounding the victory. Israel enacted their new Basic Laws guaranteeing religious freedom in the capital city and throughout Israel for the three Abrahamic faiths: Christianity, Islam, and Judaism. 
International Christian Embassy Jerusalem's President, Dr. Juergen Buehler, always speaks with eloquence. He summed up a fact we would do well to recall: "What happens in Congress saves lives in Israel." If you think that nothing good happens in Congress, take time to learn that the Israel Allies Foundation is a ray of political light!
Gilad Erdan, Israeli ambassador to the United Nations, has previously commented about Israel Allies, "We can count on you to be our Iron Dome of truth." Friends, let us make sure that we in the Christian community live up to his Iron Dome description, shooting down rockets of lies endlessly aimed at the world's only Jewish state. After all, Israel is our spiritual homeland and worth defending! 
This article originally appeared here and is reposted with permission.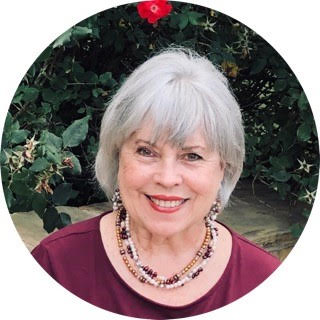 Arlene Bridges Samuels pioneered Christian outreach for the American Israel Public Affairs Committee (AIPAC). After nine years she retired and later worked part-time with International Christian Embassy Jerusalem USA. Arlene is now an author at The Blogs-Times of Israel and writes a weekly column at CBN ISRAEL. She has often traveled to Israel, including being invited three times by Israel's Government Press Office to their annual Christian Media Summit. Read more of her articles on her CBN Israel blog.
Popular Articles
A message from All Israel News
Help us educate Christians on a daily basis about what is happening in Israel & the Middle East and why it matters.
For as little as $5, you can support ALL ISRAEL NEWS, a non-profit media organization that is supported by readers like you.
Donate to ALL ISRAEL NEWS
Latest Stories
Comments