Is Netanyahu on the verge of a deal that would change the landscape of Israeli politics?
One analyst tells ALL ISRAEL NEWS: Even if he pleads guilty, Netanyahu will still be on the scene – or at least behind it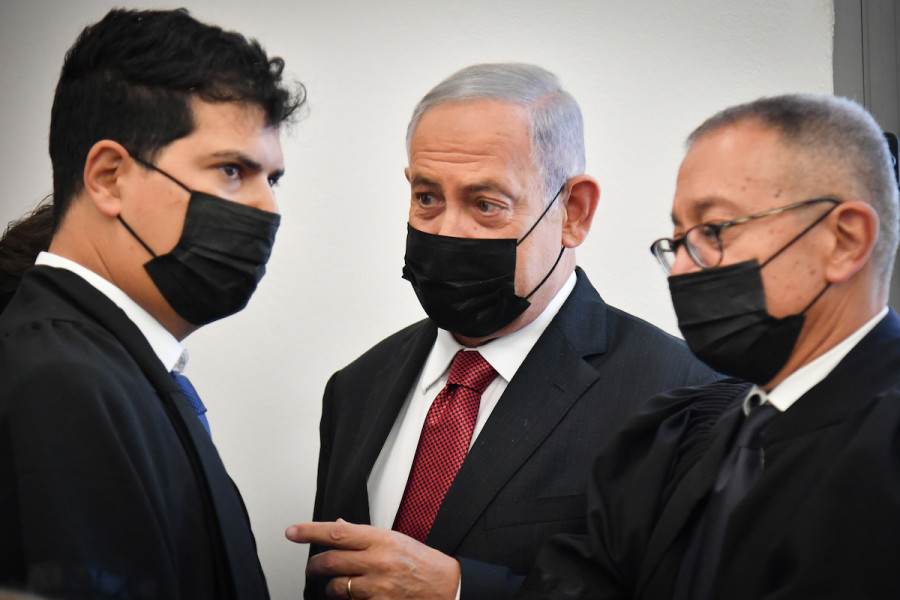 Former Israeli Prime Minister Benjamin Netanyahu seen at a court hearing at the District Court in Jerusalem on Nov. 16, 2021. (Photo: Yoav Ari Dudkevitch/POOL)
Israeli citizens and the media here are gripped with anticipation as reports emerged that former Prime Minister Benjamin Netanyahu seems to be considering taking a plea deal on charges for which he has been standing trial.
If he takes the deal – and the prosecution agrees – this would shake up the political scene here in Israel and possibly leave the Likud party in chaos.
To avoid a trial and probable jail time, Netanyahu would have to plead guilty to fraud and breach of trust charges, but he would forgo jail time and would stay out of politics for seven years. If he rejects the offer, the trial against him moves forward.
After a flurry of meetings late Sunday night, it appeared that Netanyahu was leaning toward a deal. But by late morning Monday, all was silent.
Until 8 p.m.
Channel 12 News reported that Netanyahu was going to agree to a conviction that includes "moral turpitude," a legal phrase that describes conduct contrary to community standards of justice, honesty or good morals.
Everyone involved denied the report. But when Netanyahu did not show up at the Knesset today, rumors were flying anyway.
ANALYSIS
Earlier in the day, ALL ISRAEL NEWS spoke with a political analyst to better understand why Netanyahu would consider a plea deal if he claims to be innocent and the long-term implications for Israeli politics.
Chaim B. Weizmann (no relation to the late first president of Israel by the same name) told us that despite the plea bargain barring him from politics for a specified amount of time, Netanyahu would still be pulling the strings.
"According to the plea bargain, he won't be on the scene, but he will be behind the scene. He's not going to leave politics," Weizmann told us. "If he takes the plea deal, he's out of jail and he will continue to pull the strings behind the scenes."
Weizmann called the longest-serving prime minister a political genius.
And, no doubt, Weizmann said, Netanyahu has a lot of issues to weigh right now because he is most likely not planning to get out of the game – especially if the Likud party cannot find a successor that is also of prime minister caliber.
Weizmann is the head of Political Studies, Institute for Liberty & Responsibility and academic advisor and senior subject-matter expert at the The Inclusive Israeli Society Initiative Lauder School of Government, Diplomacy & Strategy Reichman University (IDC).
NETANYAHU CAN SEEK A PARDON FROM THE PRESIDENT
One way he can get back into politics after a plea deal, would be for Netanyahu to seek a pardon from the Israeli president, Isaac Herzog.
"He will do whatever it takes to try to get a pardon from the president. And knowing our president, on one hand – and you are the first to hear it from me – on one hand, it's not his interest to pardon Netanyahu and to allow him back to active politics," Weizmann said noting the Herzog himself would be a prime candidate for the top spot in a few years. "I am sure he fantasizes on becoming the prime minister and he doesn't need Netanyahu as his rival."
"On the other hand, knowing our president and knowing Mr. Netanyahu and his ability to raise popular support, I'm not sure for how long Mr. Herzog will resist the popular demand, if you like. for pardoning Mr. Netanyahu and allowing him back into politics. So it's going to be very interesting."
DOES THE DEAL SPEAK TO HIS GUILT?
Weizmann also said that he does not believe the charges are a result of a witch hunt considering they came from Netanyahu's own appointees. In addition, a plea deal is preferable for the prosecution – and the country.
"I can see why the prosecution and especially the legal adviser to the government, Avichai Mandelblit [would want the deal]. I can see no one take pleasure of putting the prime minister in jail," Weizmann said.
The country needs healing after three years of elections and an unstable government, Weizmann said – not a former prime minister on trial, or headed to jail.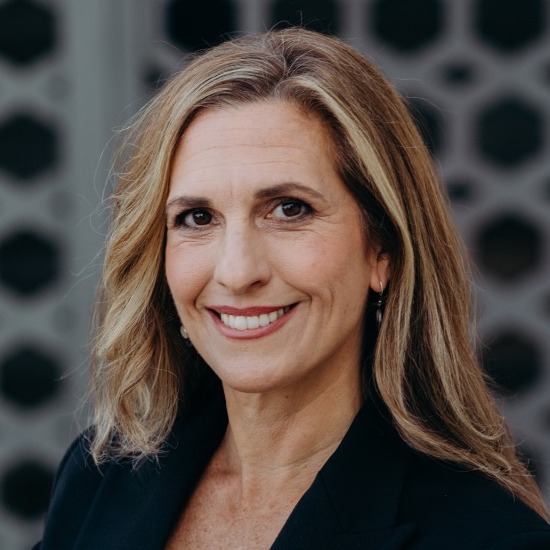 Nicole Jansezian was the news editor and senior correspondent for ALL ISRAEL NEWS.
A message from All Israel News
Help us educate Christians on a daily basis about what is happening in Israel & the Middle East and why it matters.
For as little as $5, you can support ALL ISRAEL NEWS, a non-profit media organization that is supported by readers like you.
Donate to ALL ISRAEL NEWS
Current Top Stories
Comments