Opinion Blog / Guest Columnist
ALL ISRAEL NEWS is committed to fair and balanced coverage and analysis, and honored to publish a wide-range of opinions. That said, views expressed by guest columnists may not necessarily reflect the views of our staff.
Is Israeli media cooperating with the global agenda to target kids?
Hardly a day goes by without hearing something that is meant to change our way of thinking, our daily habits and the morals and ethics by which we have lived, especially as it relates to our children. 
But who would have expected that Israel's KAN TV, channel 11, would jump on that bandwagon in their afternoon news program called, "The World Today," presented by Yoav Zehavi? Two stories, in particular, were disturbing, to say the least, because both challenged the way most of us have lived our entire lives and hoped to go on living if we get to make the choices. However, these days, no one can be too sure as to whether or not there is an expiration date on our freedoms.
The first item was introduced by a freelance journalist named, Romi Friedman, who referred to Florida Gov. Ron DeSantis as a right-wing extremist, for having signed a bill into law which protects parental rights on education. Although the name of the bill, as well as the contents of the law, is spelled out in detail on disingenuous reporting outlets, such as NPR, NY Times, NBC and BBC, just to name a few, have fallaciously called it the "Don't Say Gay" law. 
Despite the bill's name, The Parental Rights in Education Act (HB 1557), political and social activists prefer what sounds like an attempt to purposely discriminate against the gay community.  Consequently, they have deliberately used a super-charged smear to delegitimize both DeSantis, conservative and even centrist parents who do not feel that their young children should be indoctrinated by educators, with an agenda, to change the morals and ethics of families who believe otherwise.
The 7-page bill states that" public school teachers may not instruct on sexual orientation or gender identity in grades kindergarten through third grade – recently expanded to 12th grade. It also states that "schools may not discourage or prohibit parental notification of and involvement in critical decisions affecting a student's mental emotional or physical health or well-being. Parents also can't be blocked from education and health records created, maintained or used by the school."  
It is unfortunate that Friedman, reporting on the story, repeated this falsehood on Israeli news, where most listeners are not aware of this blatant erroneous name switch for political purposes. She went on to relay that a particular Florida teacher is being investigated for having shown her fifth-grade students an innocent Disney film. For those who don't know, Disney is not what it was in the 50's and 60's. Heck, it's not even what it was in the year 2000. This particular animated film, entitled, "A Strange World," would be banned, under the Parental Rights Law, due to one of the male characters stating that he has a crush on another boy. 
When showing that particular clip, the boy appears to be frustrated and perplexed about his attraction to another boy – not because he felt it was inappropriate, but because he didn't know the best way to express his affections to that boy. 
There is no doubt that the film portrays same-sex attraction as an acceptable alternative to heterosexual attraction. Given that the film is animated, with the audience overwhelmingly being children, is any parent supposed to believe that, as Friedman stated, this 2-minute, innocuous part of the film should not have any significant effect on its viewers? Friedman apparently fails to acknowledge that a male film character expressing romantic affection towards another male film character is introducing a moral and ethical departure from the values which most parents have chosen to instill in their children. If that was a lifestyle which parents wanted to enforce, amidst the many alternatives available to their offspring, then that's their choice. But is a public classroom the correct venue to broadcast such alternatives to the children of parents who may not agree? After all, these kids are being exposed to what Disney Studios is now insinuating to be normal and a viable choice? The teacher seemed shocked that she was being questioned by authorities about showing this film to her students. Is it really possible that she didn't have a clue about the film? Or is it possible that she was attempting to sneak in an agenda by showing an innocent Disney film which no one would suspect?
In this case, Friedman did a great disservice to both her audience and herself, by repeating a falsehood, as it pertains to the name of the law which protects parental rights – something every mother and father should have. She also tried to defend the indefensible in her attempt to minimize the film's very blatant storyline, which is objectionable to many parents and grandparents. In Israel, it is likely that parents, many of whom are conservative, traditional and religious, would find this even more objectionable than their American counterparts. But she, nonetheless, went on to show her bias which seems to be dismissive of time-held parental values.
The second disturbing story was offered by Dr. Dorit Adler, Clinical Dietician and President of the Israeli Forum for Sustainable Nutrition. In her impassioned presentation, she spoke about the importance of introducing edible insects to children as a food alternative. When asked by the moderator, Yoav Zahavi - why children?, she explained that they are more open-minded. To her, capturing their tastes and sensitivities before they have the opportunity to be independent thinkers, is a plan that works well to de-sensitize them to eat something which would make the rest of us wince and cringe.  
In fact, Adler aired a clip, showing kids eating bugs carefully inserted into lollipops and cookies, reminiscent of mixing distasteful medicine with something sweet and yummy. Although some of the children were reluctant or squeamish to eat those goodies, they did so, as test cases. Barely able to swallow the contents, one wonders how it would go down, with most kids, if the bugs had not been inserted into very delectable items but rather served on a plate in their normal form.
While Dr. Adler champions the transition of eating insects, to which she readily admits an aversion by most people, she also says that if we were to witness the process that animal meat undergoes, from farm to table, perhaps, we wouldn't want to eat that either. What she failed to state was whether or not she will be making the switch in her own diet.
Both of these stories, aired on an Israeli news broadcast, have one thing in common. Each of them is using impressionable children to radically change our society in ways which cause us to appear bigoted, narrow-minded or indifferent to the planet if we are not willing to get on board with what is being marketed as the best way to raise children and what to feed them.
Media, whether they like it or not, is playing an important role in providing a platform that advances global agendas. Most of us might expect that from less God-fearing societies, but Israel, which values our sages and holy writings, should not be reckoned with those nations that are bent on changing what we know to be right, moral and ethical.
Israeli media, in particular, has a heavy responsibility in what they promote, especially as it affects our children. It is up to them to reject the falsehoods circulated by those with a targeted agenda for our youth, but if they won't, then Israeli parents and educators may end up having to do their job, because, in the end, we are the ones who will have to live with the blessing or the curse of what becomes of the next generation in the Promised Land.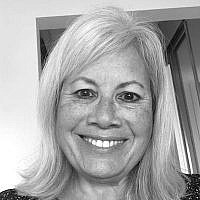 A former Jerusalem elementary and middle-school principal and the granddaughter of European Jews who arrived in the US before the Holocaust. Making Aliyah in 1993, she is retired and now lives in the center of the country with her husband.
Popular Articles
A message from All Israel News
Help us educate Christians on a daily basis about what is happening in Israel & the Middle East and why it matters.
For as little as $5, you can support ALL ISRAEL NEWS, a non-profit media organization that is supported by readers like you.
Donate to ALL ISRAEL NEWS
Latest Stories
Comments