Iran: Civilian population at risk and Christian persecution on the rise
On the eve of the Iranian Presidential Election, Iranian supporters of the NCRI, the main Iranian opposition group, protest outside the Iranian Embassy in Berlin, Germany in June 17, 2021. (Photo: Siavosh Hosseini/NurPhoto)
Israel and the broader Middle East are not the only targets of Iran's brutal theocratic government. Intent on controlling their 88 million citizens with tools of fear and intimidation, Iran's Islamic leaders are grievously neglecting their citizens.
The Islamic Republic of Iran's internal abuse is widespread, and the country's economy is shrinking. These failures are due in part to outside sanctions against Iran—sanctions that exist with good reason. As the world's biggest exporter of terror, combined with its ever-growing pursuit of nuclear weapons, Iran is viewed with distrust by many nations.
As a side note to the Biden administration, might they pay attention to the way Iran's leaders treat their own citizens instead of seeking to restart the failed 2015 Iran deal? A quote from Soviet dissident Andrei Sakharov (1921-1989) and winner of the 1975 Nobel Peace Prize could be instructive: "A country which does not respect the rights of its own citizens will not respect the rights of its neighbors."
Iran's Center for Human Rights (CHRI) Executive Director Hadi Ghaemi recently sent out a plea to the international community pointing out internal abuse. "The Iranian government has a documented pattern of using lethal force to crush protests while cutting off internet access to prevent the world from seeing the state's violence." 
The CHRI also notes that suicide rates began rising—even before the COVID-19 pandemic impacted the economy and public health—against a backdrop of public protests from teachers and other workers struggling to support their families on inadequate salaries. One former steelworker told the CHRI: "In today's economic conditions, when a worker loses his job, he might not be able to survive a week. Workers have no savings or benefits that would keep them afloat for a month or two until they find another job."
In the Bloody November protests of 2019, hundreds were killed via live fire and the dissent quickly went nationwide. They protested rampant unemployment and inadequate water supplies, all due to the government's oppressive domestic policies. Workers are known to hang themselves from construction cranes or set fire to themselves. Iran's national medical examiners say that there has been a 4.2 percent increase in suicides over the previous year. The United Nations Office on Drugs and Crime states that Iran has the highest rates of heroin and opium addiction. With Afghanistan right next door as the world's biggest opium producer, access is too easy. 
Open Doors, a Christian organization that reports on the countries committing the greatest numbers of Christian persecution, in 2021 listed Iran as among the top 10 most dangerous countries for Christians. Iran designates house churches as enemies—of being part of a "Zionist Christian Cult" seeking to undermine national security. Church properties are seized, and Iran has also increased its prison terms—up to five years—for Christians who engage in what is now considered "deviant" propaganda against "the holy religion of Islam."  
One reason for Iran's rising Christian persecution is the 2021 election of Ebrahim Raisi as its new president, a man whom the New York Post calls a "monster." Voter turnout was low, since the election was viewed as rigged from the beginning. Raisi, a former Islamic judge, is known for ordering thousands of dissidents to be killed in mass executions in 1988. In 2009 and 2010, Iranians rose up in peaceful protests against the repressive government.
As the protests spread throughout Iran, governmental response was terror against its own people. Not surprisingly, Raisi's first congratulations came from Russian President Vladimir Putin. Now, under President Raisi, public executions may be staged again. In fact, the first public hanging to occur in two years took place on July 24 in the city of Shiraz. 
Despite the oppressive Islamic theocracy, it is good to know that there's a tool of love—rather than intimidation—to combat the sorrows of Iran's citizens: a Good News satellite beams hope 24/7 into the beleaguered nation. Dr. Hormoz Shariat, founder of Iran Alive Ministries, broadcasts the Gospel from Dallas, Texas, to Iran and the Middle East. Some have nicknamed Shariat the "Billy Graham of Iran." 
Dr. Shariat encountered Jesus while earning his Ph.D. in computer engineering at the University of Southern California. (His Muslim family had fled Iran after the 1979 Islamic Revolution.) Then in 1987, he planted a church in San Jose—now one of the largest Muslim Background Believer churches in the United States. In 2001, he founded Iran Alive Ministries. 
Approximately 99.4 percent of Iranians are Muslims, with minorities of Christians, Baha'is (who follow a religion founded in Persia during the 19th century), Zoroastrians (an ancient Persian religion), and those that claim no religion at all. Reliable numbers are hard to come by, but a survey conducted by a Netherlands group and published by Christianity Today estimates that possibly 1 million Iranians have become Christians. These believers from Muslim backgrounds face the highest risk from Iran's Islamic government. 
The following hopeful statistics represent the lives of Iranians who are blessed and influenced by Iran Alive Ministries. Since the ministry's founding, 200,000 Bibles have been distributed and 75,000 documented decisions for Jesus recorded. Their daily satellite broadcast reaches 6 million viewers and is used for their 4:12 Training School to educate 710 Iranian ministry leaders. 
Dr. Shariat comments that in Iran, when one family member professes Christ the others tend to follow their example. The ministry website quotes the Operation World Manual, which claims Iran has the fastest-growing evangelical population in the world, increasing from hundreds of believers to hundreds of thousands. The growth does not seem to be slowing down, with an estimate that the Evangelical population is doubling every four years. An interesting verse to ponder is God's declaration in Jeremiah 49:39: "Yet I will restore the fortunes of Elam in days to come." Some Bible scholars deem Elam to be ancient Persia, the site of modern Iran. 
The missionary satellite reaches 6 million Iranians daily, and the ministry is quick to credit dedicated prayer for its broad reach. Iran Alive Ministries is continually asking for Christians to join them to pray for this closed country that is overcome with what they call a dark spirit of Islam. It is not easy to own a satellite in Iran.
In March, the government swept through Iran and destroyed 100,000 satellite dishes. Iranian law bans satellite dishes and fines the owners. Nevertheless, most Iranians keep (and hide) their illegal satellites whenever possible, while officials continue to raid balconies and rooftops. Satellite dishes are made in underground workshops with an unofficial estimate of satellite owners at around 8 million.
Iran Alive Ministries is busy on the ground, too. Next month, they are hosting an international summit in Venlo, Holland, designed for leaders, TV partners, and supporters from all over the world between Aug. 4–7. 
This article was originally published here.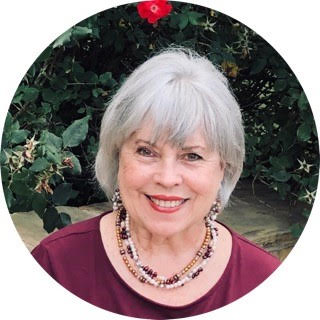 Arlene Bridges Samuels pioneered Christian outreach for the American Israel Public Affairs Committee (AIPAC). After nine years she retired and later worked part-time with International Christian Embassy Jerusalem USA. Arlene is now an author at The Blogs-Times of Israel and writes a weekly column at CBN ISRAEL. She has often traveled to Israel, including being invited three times by Israel's Government Press Office to their annual Christian Media Summit. Read more of her articles on her CBN Israel blog.
Popular Articles
A message from All Israel News
Help us educate Christians on a daily basis about what is happening in Israel & the Middle East and why it matters.
For as little as $5, you can support ALL ISRAEL NEWS, a non-profit media organization that is supported by readers like you.
Donate to ALL ISRAEL NEWS
Latest Stories
Comments