Interview with Jewish believer serving in IDF's special Yahalom combat elite unit
Chaim Malespin in Gaza (Photo courtesy)
Israeli-Zionist Chaim Malespin immigrated to Israel from the U.S. about 25 years ago. He is a sergeant major in the IDF Combat Engineering Corps, serving in a special Yahalom elite commando unit.
The 'Yahalom' unit, specializes in explosives, as well as removing booby traps and improvised explosive devices (IEDs) and mines – both above ground and underwater, and much more.
Yahalom is also responsible for finding, mapping and destroying terrorist tunnels.
They also specialize in handling high-stakes hostage situations, important training and skills that Israel needs now more than ever following Hamas' brutal invasion and attack on Oct. 7, which resulted in 1,200 deaths and at least 240 hostages kidnapped into Gaza.
Israel Defense Forces is also involved in moving Gaza civilians from the northern part of Gaza, where they are conducting a ground operation to eradicate the Hamas terror group, to the southern part of Gaza and out of harm's way.
Malespin said that this intricate operation takes more than just texting SMSs and dropping flyers to Gazan civilians, protecting them from Israel's targeted airstrikes.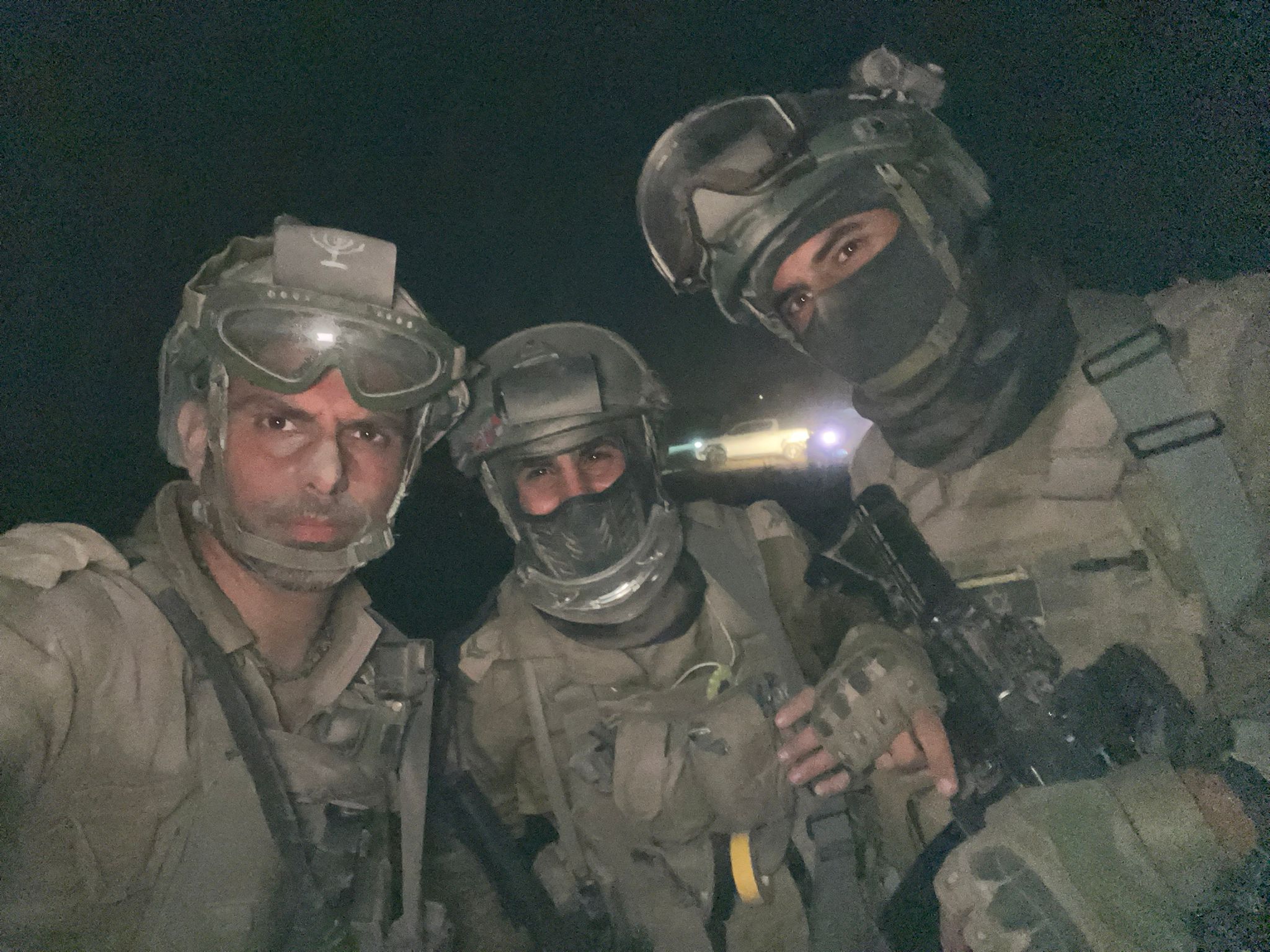 Chaim Malespin and soldiers from his IDF unit in Gaza (Photo courtesy)
Collateral damage is inevitable, Malespin explained, noting that IDF soldiers are subject to crossfire.
"It's a miracle there has not been more as Israel is not accustomed to operating in land, air and sea simultaneously, and there is always the threat of getting caught in bombings and rockets."
When asked if the IDF knows where the hostages are being held, Malespin said he does not, and that his team is at work following clues like detectives.
"The hostages are being guarded by a specially-trained [terrorist] unit called the 'Nukhba Force' that employs attack drones, gas, RPGs and IEDs and more," Malespin said.
"The mission is so multifaceted and intricate that it would be practically impossible for even a strike force as sophisticated as the one in the movie 'Mission Impossible' to get them out, but with God all things are possible!"
Malespin said the hostages may have possibly been moved from the northern Gaza Strip to the south but he believes they are most likely still in the north, somewhere underground. In addition, the IDF does not know what condition the hostages are in.
During the interview, Malespin was asked if he believed that this war was being permitted by God because of the political divisions and widespread protests within Israeli society over judicial reforms, all of which were taking place since early 2023 leading up to Oct. 7.  
"This is what the rabbis are teaching," Malespin responded. "They say it is the result of 'baseless hatred,' which has led to judgment. To overcome this, we must all confess our sin and repent of it. We must learn to take responsibility." And "Love your neighbor as yourself." 
"If we unite only during the war, how are we different from Iran? (Iran has an history of blaming Israel as the cause for any of its problems, and trying to unite its people against Israel). Hamas shouldn't be the factor that unites us, we are a People עם in a nation, we must never become only a nation. We need to learn what we are to learn now and not let history repeat itself," Malespin added.
He shared his opinion about Israel taking over the Gaza Strip after the Swords of Iron War.
"Gaza needs to become like another emirate – but an international coalition that includes Saudi Arabia, Israel and the United States," he said.
"No money should be given directly to the Palestinians because of the colossal record of corruption. Donations to rebuild Gaza, as well as investment, should be collected and stewarded and investor portfolios managed by MBZ," he said, referring to UAE President Sheikh Mohamed bin Zayed Al Nahyan. With "open books" financial reciprocity.
"The Palestinians directly should not handle any money," he reiterated, "but should be the first to benefit from all the jobs and new apartments built .
Malespin emphasized that now is the time for all residents of Gaza to move to the south: "Come out of her, My people…" he quoted from the Bible.
Malespin compared this moment in history to the biblical calling upon Lot – or anyone left who is still righteous – to leave Sodom prior to the destruction.
"People of faith should unite, NOW joining prayers with tangible action. Animals are primarily reactionary creatures," he said.
Malespin believes that with the help of the spirit of God, we all should be proactive and 'prophetically active.'
"One practical way to support Israel's hundreds of thousands of displaced families is through the 'Emergency Aid Initiative,' a program being run by the Aliyah Return Center (ARC)."
Malespin runs the ARC, an Israel-based, registered non-profit organization that usually focuses on supporting new Jewish immigrants from the diaspora with absorption into Israel.
The ARC has needed to adapt to the current war, Malespin explained.
"We have expanded our efforts to provide essential aid for families fleeing from the terror and rockets both in the north, and south of Israel, as well as equipping heroes on the front lines of danger with tactical essentials that they need while defending the borders of the Promised Land and to look to the future."
"Gaza geographically and historically was a part of the Via Maris 'way of the sea,' the ancient trade route dating from the early Bronze Age that linked Egypt with the northern Empires of Syria, Anatolia and Mesopotamia," Malespin said.
The 'Way of the Sea,' along the Mediterranean coast of modern-day Egypt, Israel, Turkey and Syria, is a reference to a passageway through the Philistine Plain (which today consists of Israel's southern coastal plain and the Gaza Strip), and is represented prophetically in the Bible as the Isaiah 19 Highway," he continued, quoting Isaiah 19:23-25.
"'In that day, there will be a highway from Egypt to Assyria. The Assyrians will go to Egypt and the Egyptians to Assyria. The Egyptians and Assyrians will worship together. In that day, Israel will be the third, along with Egypt and Assyria, a blessing on the earth. The Lord Almighty will bless them, saying: "Blessed be Egypt my people, Assyria my handiwork, and Israel my inheritance.'"
"I believe that we are in that 'stepping stone' time period now, even in this war," Malespin said.
Click here to support the ARC's Emergency Aid Initiative.
For additional information go to https://aliyahreturncenter.com/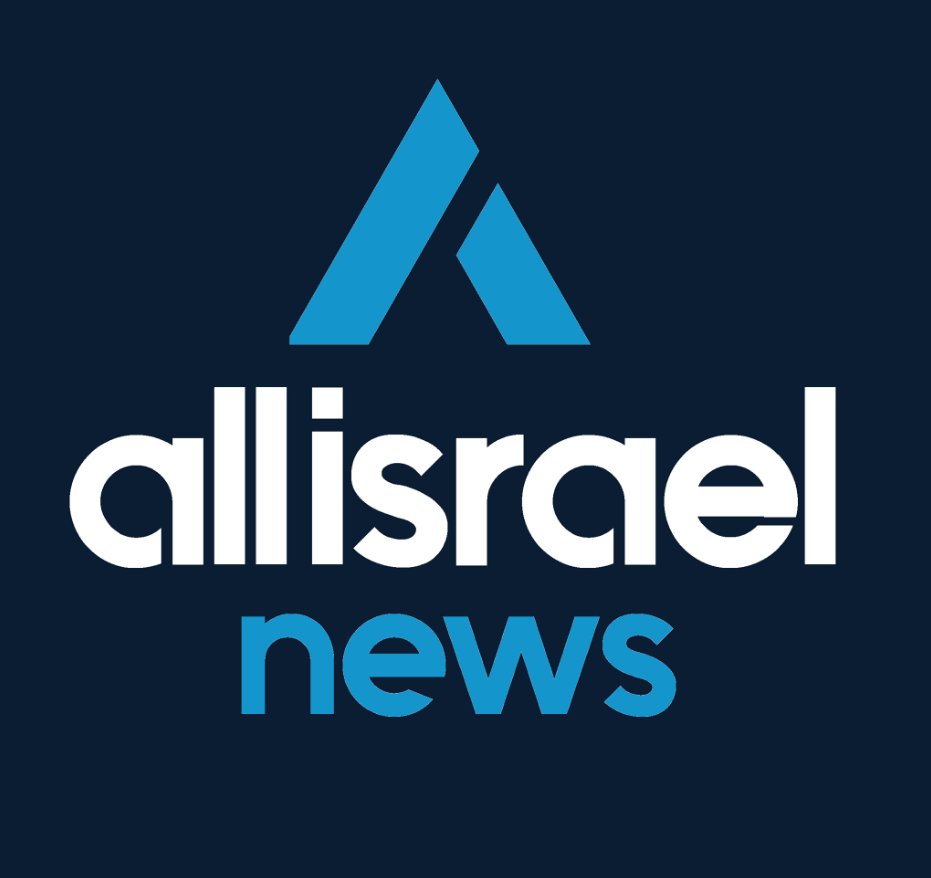 The All Israel News Staff is a team of journalists in Israel.
Popular Articles
A message from All Israel News
Help us educate Christians on a daily basis about what is happening in Israel & the Middle East and why it matters.
For as little as $5, you can support ALL ISRAEL NEWS, a non-profit media organization that is supported by readers like you.
Donate to ALL ISRAEL NEWS
Latest Stories