Immunocompromised patients are 'incubators' for COVID-19 mutations, new study shows
The virus can remain in the bodies of these immunocompromised patients for weeks, even months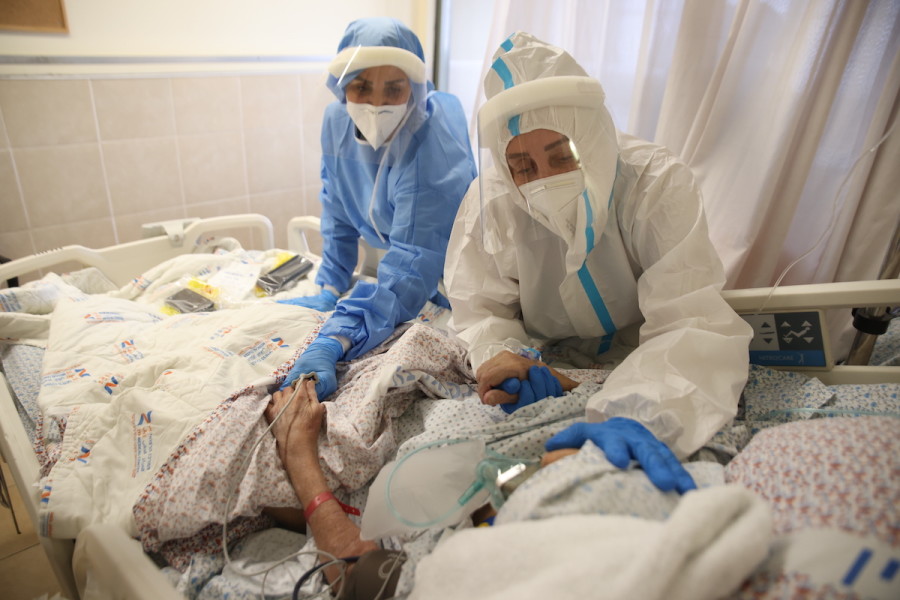 Family members visits a patient in the coronavirus ward of Ziv Medical Center in the northern Israeli city of Tzfat, Feb. 15, 2022. (Photo: David Cohen/Flash90)
A study by researchers from Tel Aviv University (TAU) has shown that many COVID-19 mutations are formed in people who suffer from immunosuppression because the virus stays in their bodies for longer periods of time.
"In biological evolutionary terms, these patients constitute an 'incubator' for viruses and mutations – the virus persists in their body for a long time and succeeds in adapting to the immune system, by accumulating various mutations," TAU's Prof. Adi Stern, who led the study, explained.
The research was conducted in collaboration with Dr. Yael Paran and Dr. Suzy Meijer of Tel Aviv Sourasky Medical Center and published in Nature Medicine.
During the first year of the pandemic, there was a relatively slow but constant rate of mutations observed. However, since 2021, several variants characterized by a large number of mutations have emerged.
The hypothesis that these mutations could be tied to immunosuppressed individuals first arose with the Alpha variant, Stern told ALL ISRAEL NEWS, when a couple of COVID case studies – immunocompromised patients whose virus showed similar mutations – were reported. At the time, these were one-off reports, and "no one had sort of tried to put all these cases together."
Stern and her team retroactively looked at those and other similar cases, in addition to a handful of immunocompromised patients from Sourasky, shedding new light on how variants are formed.
"The virus' ability to survive and reproduce in the immunosuppressed patient's body without restriction leads to the evolution of many variants," a release by TAU explained. "Furthermore, the variants found among those chronically ill with COVID-19 bear many of the same mutations in their evolution as those present in variants-of-concern for severe illness, particularly those mutations associated with evading disease-killing antibodies." 
On the one hand, the team found no direct connection between anti-COVID-19 drug treatment and the development of variants. On the other hand, they said that the phenomenon is "partially reminiscent of the modus operandi of HIV following inadequate drug treatment." They suggest that in many of these patients, the virus continues to thrive in their lungs, where it accumulates mutations, and then traverses back to the upper respiratory tract, from where it can be spread.
Most people who contract COVID-19 recover within days and the virus leaves their bodies. In contrast, the virus can hang out in the bodies of these immunocompromised patients for weeks or even months.
This phenomenon is not to be confused with long COVID, where the infection is cleared even though some symptoms persist. 
"When the virus enters the body of a susceptible person who does not mount an antibody response or who mounts a weak one, the virus is 'happy' because it can replicate on and on and we see this in these patients," Stern said. 
The good news, she continued, is that because the virus is thriving in the immunosuppressed individual it has "no incentive to develop mutations that it allows it to transmit because it can replicate for an endless time in the person. That makes the formation of highly transmittable variants like Alpha or Delta exceedingly rare."
The less good news is that when there is mass global infection and therefore hundreds of thousands of immunosuppressed patients who contract COVID-19, the likelihood increases that a highly transmittable variant will appear. 
"Most virus mutations will not spread, but it just takes one," Stern told ALL ISRAEL NEWS. 
"More extensive monitoring and research of chronic infections is necessary to understand the precise factors determining when and if a variant generated in chronic infection becomes highly transmissible," the study concluded.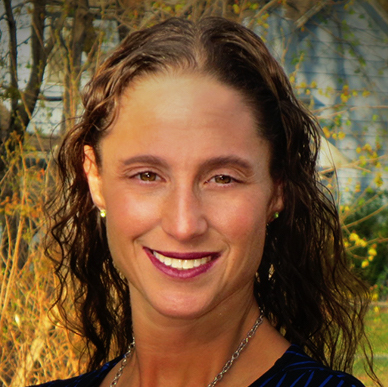 Maayan Hoffman is a veteran American-Israeli journalist and strategic communications consultant. She is Deputy CEO - Strategy & Innovation for the Jerusalem Post, where she also served as news editor, head of strategy and senior health analyst.
A message from All Israel News
Help us educate Christians on a daily basis about what is happening in Israel & the Middle East and why it matters.
For as little as $5, you can support ALL ISRAEL NEWS, a non-profit media organization that is supported by readers like you.
Donate to ALL ISRAEL NEWS
Current Top Stories
Comments