Hanukkah begins tonight – and the show will go on without COVID-related lockdowns
Here is a short history of the non-biblical Jewish holiday, which apparently even Jesus observed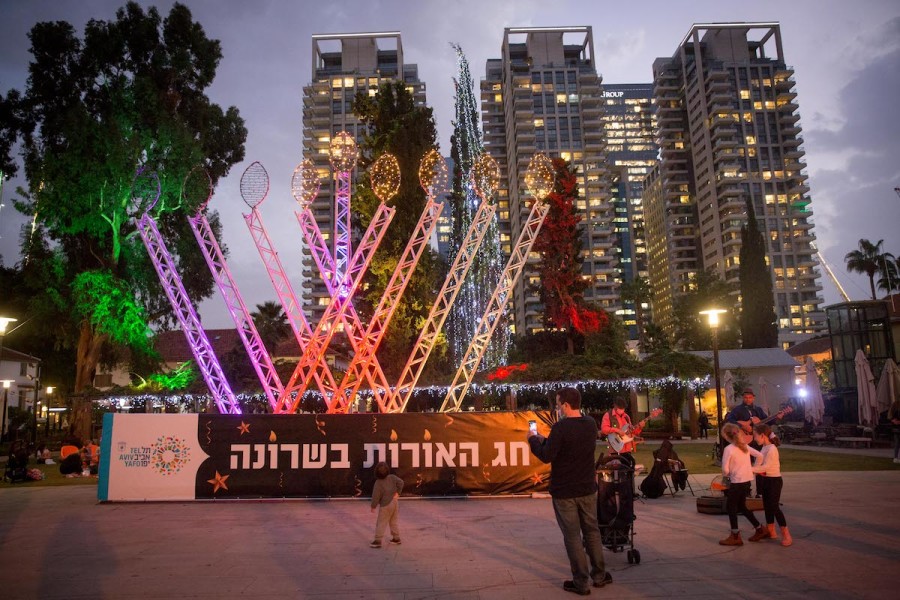 A large hanukhiah at the Sarona market in Tel Aviv, Dec. 14, 2020. (Photo: Miriam Alster/Flash90)
Celebrated last year in Israel under the shadow of COVID restrictions, Hanukkah – also known as the "festival of lights" or the "feast of dedication" – promises to be a bit brighter this year after the government decided to forgo a holiday shutdown despite an uptick in the number of COVID infections and a new strain of the virus in Israel.
That is good news for retailers and festival organizers who have big plans for the holiday when it begins with the first candle lighting on Sunday night, Nov. 28.
Every evening, an additional candle is lit on the nine-prong candelabra, a hanukkiah, both in homes and at public squares throughout the country during the duration of the holiday.
The telltale signs of the holiday season begin weeks before as bakeries begin selling the famous jelly doughnuts associated with Hanukkah plus the designer doughnuts that have branched off from the originals. The holiday's foods are deep fried in oil representing the miraculous story of the oil burning in the Temple – when the Maccabees recaptured Jerusalem.
According to the legend, the oil they used to rededicate the Temple – enough for only one day – lasted eight days instead. This led to the traditional saying that emerged from the story: "nes gadol haya sham," which means, "a great miracle happened there." Now Israelis say: "nes gadol haya po" which means "a great miracle happened here" and the initials of which adorn dreidels, the traditional Hanukkah toy.
The Maccabees rose up after King Antiochus IV Epiphanes invaded the Jewish nation in 165 B.C. and issued decidedly anti-Jewish decrees. A short time later, the Greeks even dedicated the Temple in Jerusalem to the sun god, Apollo, and sacrificed pigs on the altar – an abomination to the Jewish faith.
This led to a three-year uprising in which the Maccabees, a band of Jewish rebels in Judea led by Judah Maccabee, resisted the Greeks and eventually liberated the temple. They destroyed the unclean altar and dedicated a new one, hence the name Dedication of the Altar or Hannukat HaMizbe'ach.
Though Hanukkah is not a religious holiday and it occurred after the writing of the Old Testament, even Jesus observed it.
"Now it was the Feast of Dedication in Jerusalem, and it was winter. And Jesus walked in the Temple, in Solomon's porch." John 10:22-3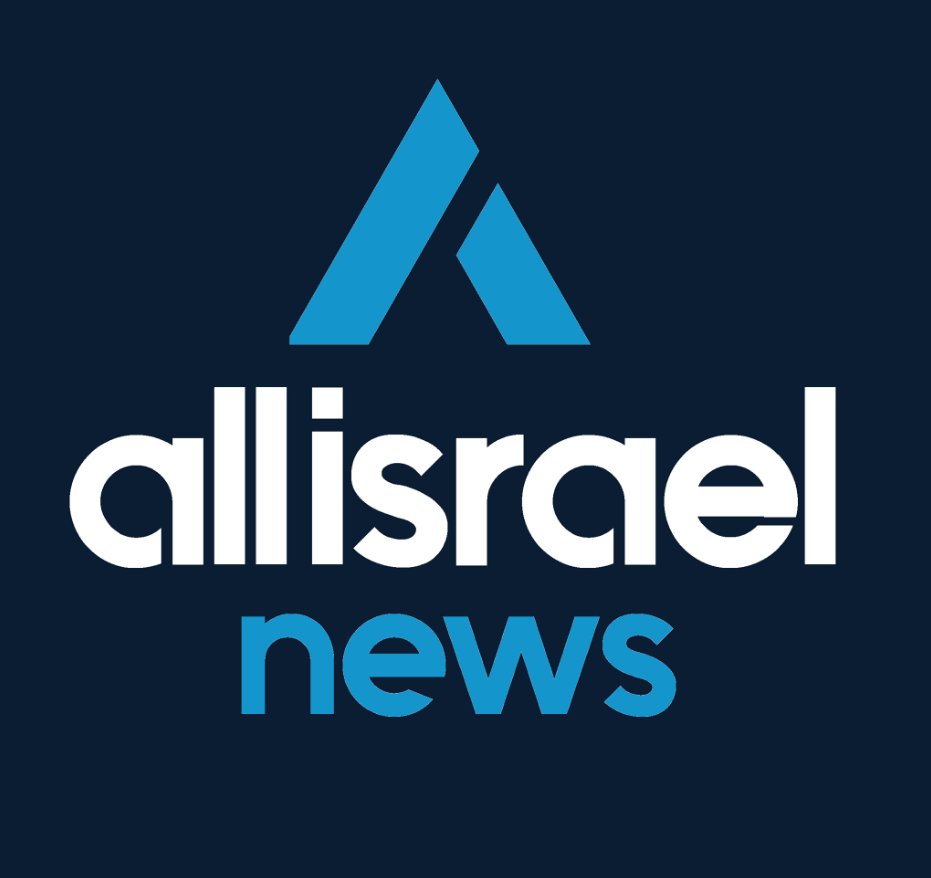 The All Israel News Staff is a team of journalists in Israel.
A message from All Israel News
Help us educate Christians on a daily basis about what is happening in Israel & the Middle East and why it matters.
For as little as $5, you can support ALL ISRAEL NEWS, a non-profit media organization that is supported by readers like you.
Donate to ALL ISRAEL NEWS
Current Top Stories
Comments