FULL TEXT: Yad Vashem acting deputy chairman marks International Holocaust Remembrance Day
Ronen Plot remarks, "I am filled with a sense of responsibility towards Yad Vashem, towards the entire Jewish people and towards our global society to perpetuate Yad Vashem's mission"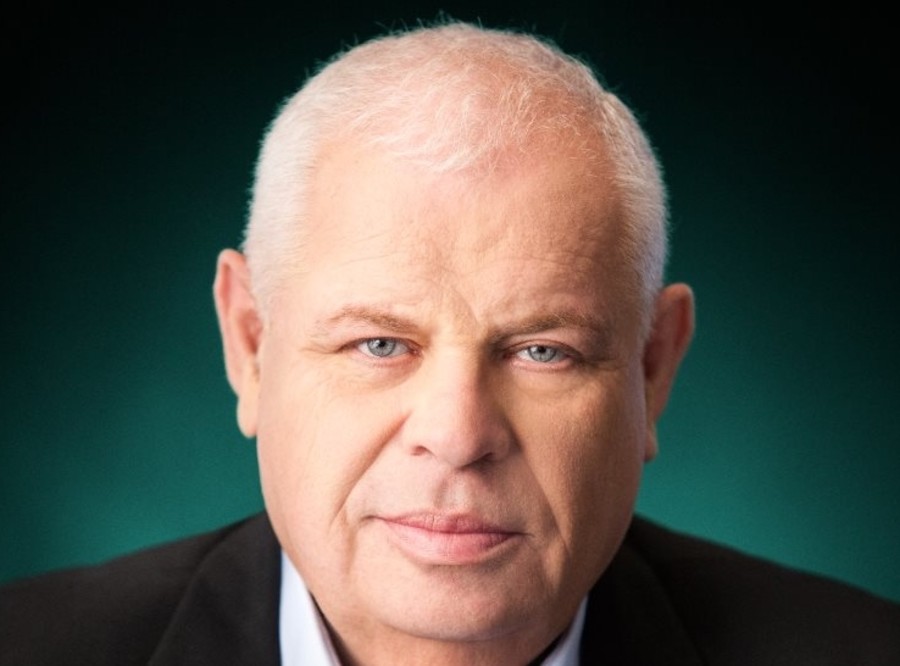 Ronen Plot, Acting and Deputy Chairman of Yad Vashem, the World Holocaust Remembrance Center (Photo: Facebook)
As I step into the position of Acting and Deputy Chairman of the Yad Vashem Directorate, I fathom the weight of this role not only for Yad Vashem, but also beyond. I am honored to take the reins of Yad Vashem at this critical time and feel privileged to be part of such an esteemed institution. I wish to take this opportunity to introduce myself, with some background into my close personal connection with the history of the Shoah.
I was born on 27 January 1955, which was the 10th anniversary of the liberation of Auschwitz by the Soviet Red Army. My late father, David, who lost his leg fighting the Nazis, viewed my birth as a victory of life. For him, I was living, irrefutable proof of the enduring survival of the Jewish people and the establishment of its state from out of the ashes of the Shoah.
My birthdays, as celebrated by my parents, were loaded with meaning. On the one hand, my mother would bake me a birthday cake decorated with colorful candles; on the other, we lit memorial candles. The joy of the day was interspersed with sad wartime accounts and my father's battlefield legacy, which he insisted on recounting in minute detail, on the great day of liberation that was also my birthday. How at 9:00 AM the first soldier from the patrol unit of the Red Army's Infantry Division reached the gates of Auschwitz, a half hour before the entry of the entire Division, and how they suffered heavy losses from the retreating German forces. I knew the entire tale of the battle by heart; I swallowed every word and adulated my father.
My historic date of birth, my complex birthday celebrations and my father's battle stories instilled in me at an early age a sense of mission, a personal moral obligation to remember the Holocaust and to tell others about it.
Since then, throughout my public service career, I have been accompanied by the spirit of my amputee father and the imperative of my mission, as indicated by my birthdate and encapsulated in two words: Never again.
Fifteen years ago, something changed in this world. The United Nations designated 27 January, the day in 1945 that Auschwitz was liberated, as the International Day of Commemoration in Memory of the Victims of the Holocaust. A day on which the entire world should unite in commemoration of the Shoah, to remember, to study and to commit to the fight against antisemitism and hate crimes. This designation does not detract from the power of the original anniversary, but rather has provided it with a global platform which actually reinforces the imperative of Holocaust remembrance.
In my previous position as Director General of the Knesset, I took upon myself to organize our Parliament's largest-ever delegation to Poland. We traveled -60 Knesset Members, Cabinet Ministers and senior parliamentary officials - on a journey of life, to declare "We, citizens of the vigorously empowered Jewish State, are here to stand above the valley of slaughter and death." During that journey in Auschwitz-Birkenau, I marked my 60th birthday. Facing the remnants of the smoking furnaces, in front of the survivors - human embers that emerged from the very fires of death which they had confronted, I stood with my head bowed and with great pride to represent our people, who rose from the inferno and established a glorious State.
When, approximately one month ago, it was suggested that I take on the position of Acting and Deputy Chairman of Yad Vashem, the sanctuary of generations-long memory, faith and hope, I perceived it as yet another dimension of the mission that was placed upon me on the day of my birth. With reverence, I have accepted this position, which is particularly challenging this year, during which all of humanity is grappling with the daunting, complex and burdensome COVID-19 pandemic. Unfortunately, it has also been a year during which Yad Vashem has generally been closed to visitors and may not host large commemorative events with survivors, heads of state and dignitaries, other than virtual ones.
It is precisely at this time, a year devoid of trips to Poland, conferences and large-scale ceremonies, that we are presented with an opportunity to make Holocaust remembrance more accessible to the young TikTok generation across the globe. According to surveys, many of them do not know nearly enough about Auschwitz and its horrors. Through digital media platforms, social networks and Zoom, International Holocaust Remembrance Day must and can be present in the world's consciousness. It is important that social media platforms such as Facebook and Twitter post messages of remembrance, and world leaders must commit to never again permit genocide.
On this day, 27 January 2021, as our world order is threatened by an inhuman virus, hopefully now in early stages of containment, we must recall and call out against antisemitism – the cruelest epidemic of hatred that human beings have ever perpetrated. It is a plague which led to the extermination of a third of the entire Jewish people. Even after our national rebirth, antisemitism continues to raise its ugly head, and we are witness to its horrible manifestations, even the preposterous blaming of Jews for the outbreak of COVID-19.
I pledge on behalf of the second generation of Holocaust survivors and in the name of future generations that we will do everything in our power to fortify Israel and to pass on to our children and grandchildren, here and in the Jewish world, a torch of remembrance and heroism that can never be extinguished.
As I enter my new role at this juncture, I am filled with a sense of responsibility towards Yad Vashem, towards the entire Jewish people and towards our global society to perpetuate Yad Vashem's mission. In doing so, I am strengthened by the record of remarkable leadership and the enduring legacy forged by Chairman Avner Shalev. Together with you, Yad Vashem's loyal partners and supporters, I am committed to enhancing Yad Vashem's ability to foster Jewish continuity worldwide and to ensure that Holocaust remembrance forever inspires the Jewish people and humankind.   
A message from All Israel News
Help us educate Christians on a daily basis about what is happening in Israel & the Middle East and why it matters.
For as little as $5, you can support ALL ISRAEL NEWS, a non-profit media organization that is supported by readers like you.
Donate to ALL ISRAEL NEWS
Current Top Stories
Comments