Former Israeli Prime Minister Naftali Bennett takes role of 'unifier-in-chief,' but his message is more popular with diaspora Jews
Calling for a compromise, Bennett said: 'Everyone is in politics of rage and we need to calm everyone down' – ALL ISRAEL NEWS senior correspondent Tal Heinrich interviewed the former premier at a Miami Jewish Federation event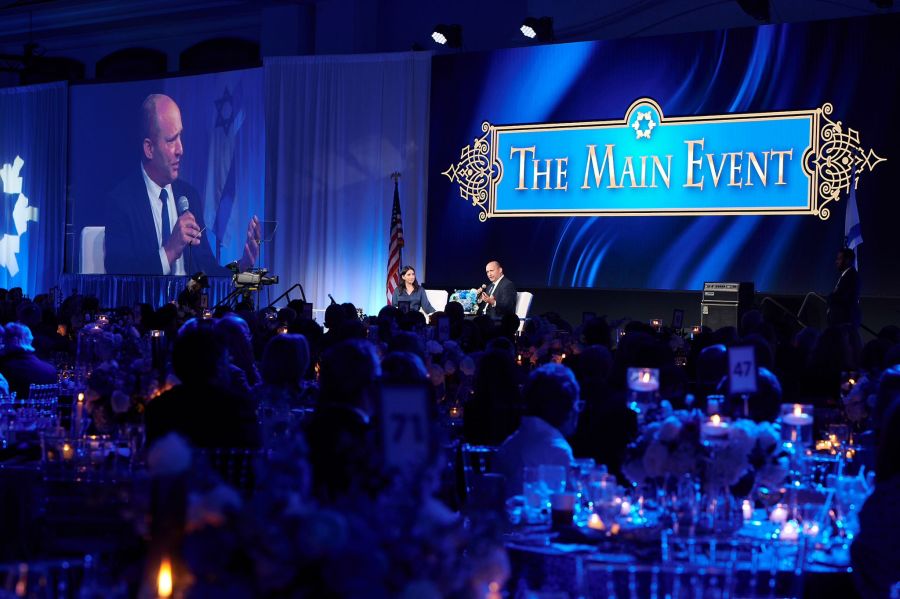 Former Israeli Prime Minister Naftali Bennett addresses the Jewish Federation of Miami, Feb. 20, 2023 (Photo: Carlos Chattah)
Israel's 13th Prime Minister Naftali Bennett addressed a large, politically diverse crowd of the Jewish Federation of Miami on Monday, which gathered to celebrate Israel's 75th anniversary. 
Among the 1,000 people who attended were American Jews and Israelis alike, who lean both rightwards and leftwards on Israel and U.S. affairs. At the end of his remarks, Bennett seemed to have appealed to each one in some way. 
Some attendees said they saw a "new side" of the Israeli politician. Others noted it is unfortunate that his government was short-lived or that he couldn't unite politically with Israel's current Prime Minister Benjamin Netanyahu. 
But Bennett's main problem en route back to the forefront of Israeli politics is that this crowd doesn't get to vote in Israel. 
The political gamble that Bennett took when he formed a coalition government with Yesh Atid party leader Yair Lapid has kept him out of politics, for now. 
Bennett's own party, Yamina, which he left to the leadership of Ayelet Shaked, did not pass the electoral threshold during the last elections. Bennett lost his natural political base. 
These days, Bennett appears to be gearing up to build a new one. His journey back to the Knesset in Jerusalem includes many miles in the sky. Over the last few weeks, he has been invited to speak with several Jewish communities in major U.S. cities. 
ALL ISRAEL NEWS senior correspondent Tal Heinrich interviewed the former Israeli premier on stage in Miami, Florida, demonstrating a central message of unity – not only between the left and the right in Israel, but also between Israelis and diaspora Jews, referring to the world's Jewish population outside of Israel.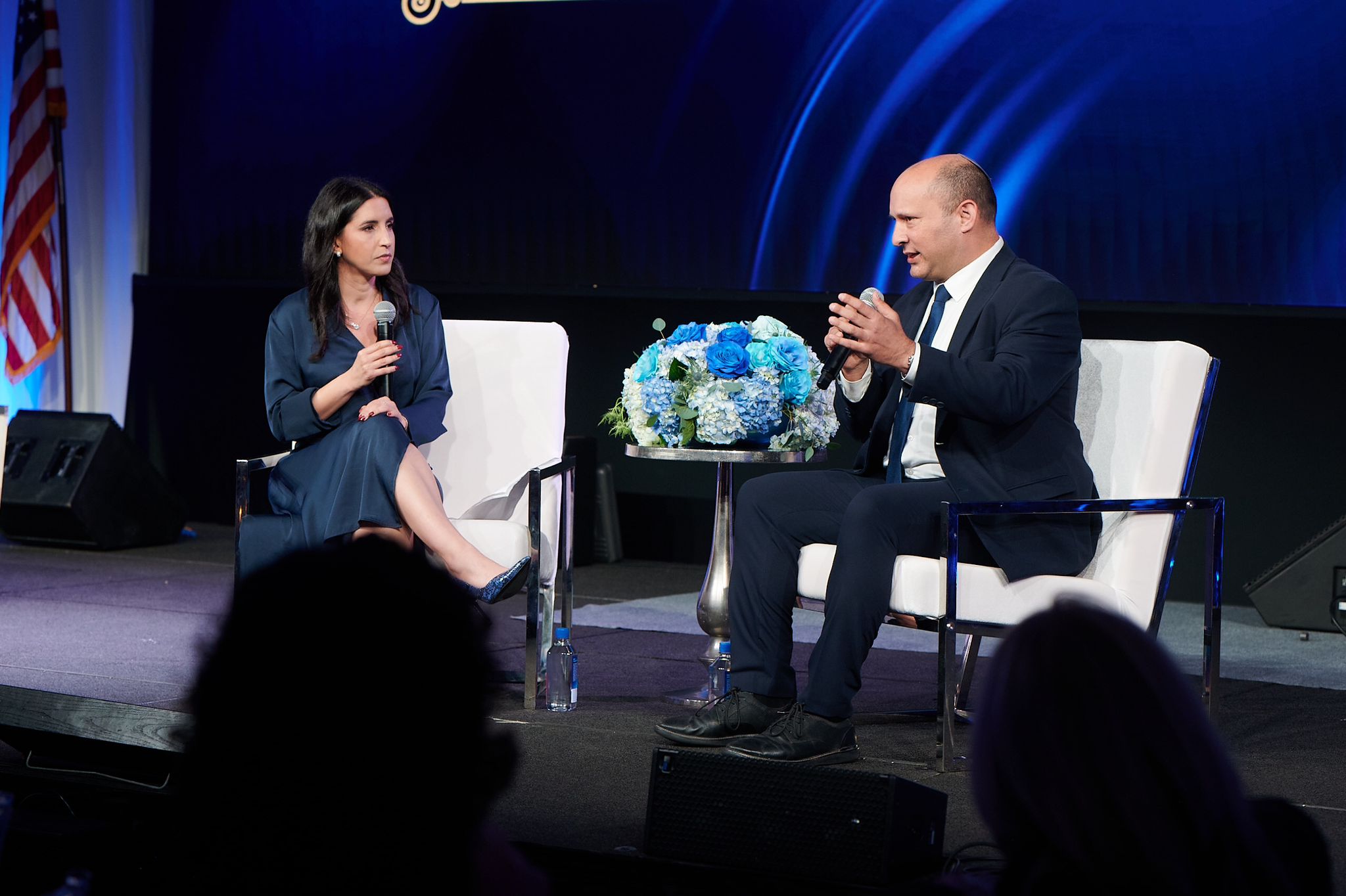 Tal Heinrich interviewing former Israeli Prime Minister Naftali Bennett at the Jewish Federation of Miami, Feb. 20, 2023 (Photo: Carlos Chattah)
"Israel is going through a mid-life crisis," he told the Jewish-American crowd, referring to the heavily charged political atmosphere back home. "We're family. When someone in the family is going through a crisis, you don't disengage – you engage. Be patient with us. Israel will remain a strong, vibrant democracy, a Jewish and democratic state. Period. Full stop." 
Bennett claims to strike this optimistic note from his own experience. In June 2021, he managed to form a government out of the most diverse coalition in the modern history of the Jewish state, which included an Arab-Islamist party for the first time. 
"In one thousand years, I had not imagined that I form that sort of government. I'm a right-wing guy. We were after a series of elections again and again. Israel was facing one of its biggest crises. We were licking the wounds of the riots in mixed cities. We had about 12%-13% unemployment rate, ballooning deficit, and we hadn't passed the budget in three and a half years. Netanyahu tried to form a government and he could not. At that point, I realized that either I can do the easy thing, which is to stay in the warm base – in our political base – and do the convenient thing, or do the tough thing," Bennett said. 
"I knew I was going to have to be in a government with people who were fully opposed to my political opinions. I'm right of center. These are left-wingers, religious and secular, and even an Arab party," he added. "And indeed, it was a very tough coalition. Eight parties ... But it was, I think – almost wall-to-wall – that's considered one of the most effective governments in the past 30 years in Israel."
It is no secret that the unity between these parties was reached on the basis of a shared opposition to the current prime minster, Netanyahu. 
When asked about Bennett's government in a recent podcast with journalist Bari Weiss, Netanyahu said, "It wasn't a unity government. It was a dis-unity government. In fact, they barred the majority of the Jewish citizens of Israel from the government."
"That's why it collapsed, because it wasn't merely a ragtag group of these various parties," Netanyahu stressed. "They were banding together for the purpose of achieving power by itself and had no common thread. The worse thing, and this is what eventually brought their downfall, was that they made common cause with political parties who want to see the end of Israel. And, ultimately, that doesn't wash. So that's why it fell."
Bennett disagrees.
In a column for The New York Times after departing office, he wrote that his government collapsed due to "political terror." His guest essay from November was titled: "A Good-Will Government Was Possible in Israel," corresponding with the main takeaway from his tenure and with the message he is now carrying to Jewish communities overseas. 
"I would say that we proved to ourselves, even to myself, and the Israeli public if not to the entire world, that in this day and age of crazy political polarization across the world, we can work together," Bennett told the Jewish Federation of Miami. 
He acknowledged that his message might sound "a bit kumbaya-ish," but claims to have formed a practical way of carrying out this agenda by introducing a philosophy that he calls "the 70% rule." 
"I set a rule called 'the 70% rule' which says that 70% of the people in Israel agree on 70% of the issues and we disagree on about 30% – on the Palestinian conflict and on religion and state. So let's set aside those ideological disagreements, and let's work together on the stuff that we do agree upon, which is almost everything," he said.   
A hot button issue that is far from consensus in Israel is the judicial reforms, which saw the first of several bills pass its first reading in Israel's parliament on Tuesday. The judicial overhaul process has prompted tens of thousands of protesters to take to the streets over the past seven weeks.
"Right now, granted, it doesn't look good," Bennett acknowledged and encouraged a compromise between the sides. "There is validity to the criticism that the judicial system in Israel was not representative enough of the population and that the system was highly activist, way more than they ought to be. Do we need to fix it? Yes. Have we been fixing it over the past five years? Yes."
"As prime minister of Israel, I didn't feel any more that my hands were tied by the judicial system, but does it need a fix? Yes. A 10-degree fix, a nudge. The current proposal goes way too far. That's the problem," he said. 
Bennett said he believes that a solution is "fairly easy" and only needs "some common sense and decency." 
"The problem is that everyone is in politics of rage, and we need to calm everyone down," he said. 
Bennett hopes to come across as the right person for the mission. The former premier sounded determined when addressing the uncertainty around his political career. Asked about a future run for office, Bennett chose to pose the question to the American crowd. 
"Do you want me to?" he asked, and some 1,000 people applauded, to which he jokingly suggested: "We need to form another part of Israel called 'the greater Miami area' and put ballots over here." 
"I'll be back, and it will be pretty soon," Bennett concluded.   
The main question still hanging is: Who will cast a ballot for Bennett in Israel down the road? 
The former premier is likely not seeking to go back to his old right-wing base, which largely felt betrayed by his political decisions. Such a move would require a more apologetic stance from the politician. 
Instead, Bennett is spreading the message that he could be a "unifier-in-chief" – a role he is keen on – in search for a new kind of political backing.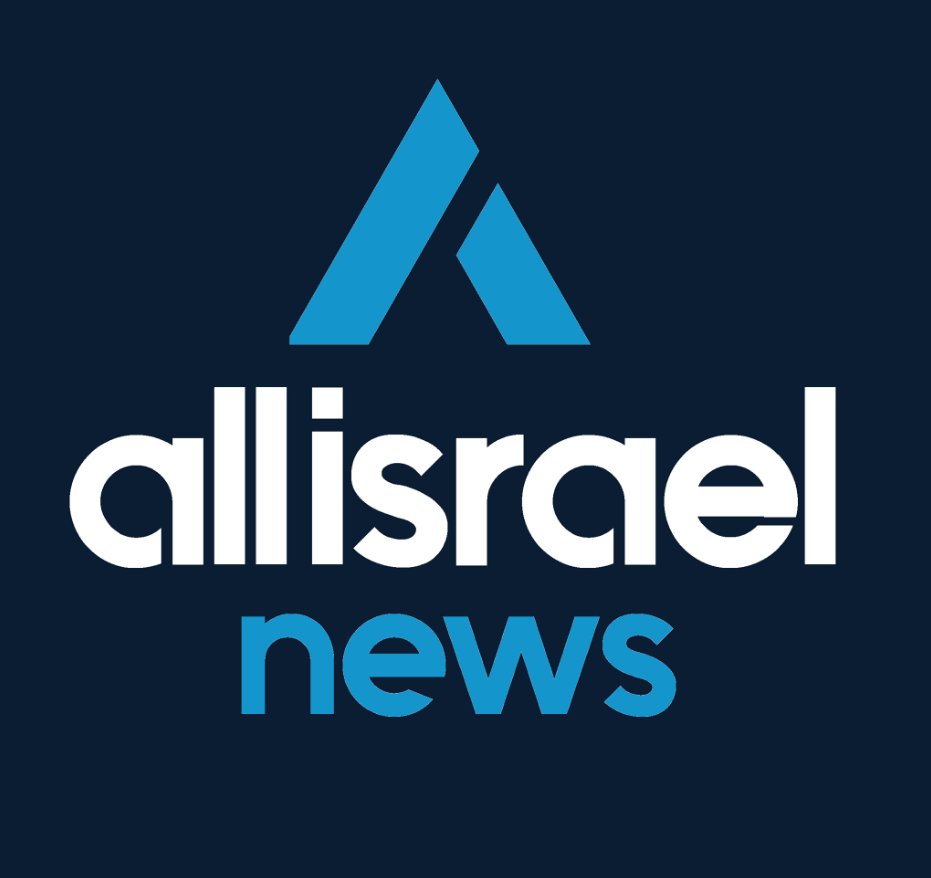 The All Israel News Staff is a team of journalists in Israel.
A message from All Israel News
Help us educate Christians on a daily basis about what is happening in Israel & the Middle East and why it matters.
For as little as $5, you can support ALL ISRAEL NEWS, a non-profit media organization that is supported by readers like you.
Donate to ALL ISRAEL NEWS
Current Top Stories
Comments