Drama across Jerusalem: After a day of discussions, Netanyahu has most recommendations for prime minister – but can he form a government?
Netanyahu's trial gets underway while parties begin recommending candidates for prime minister; Rivlin warns 5th elections could be likely
The Yesh Atid delegation comprised of MKs Orna Barbivai, Meir Cohen and Karine Elharrar arrived for consultations with President Reuven Rivlin at Beit HaNasi, April 5, 2021. (Photo: Mark Neyman/GPO)
You would be hard-pressed to get two more disparate scenes at one time: Prime Minister Benjamin Netanyahu was beginning his trial on bribery and corruption charges at a court in East Jerusalem, while President Reuven Rivlin was beginning talks with parties elected to the 24th Knesset at his official residence in West Jerusalem.
Netanyahu, Israel's first sitting prime minister to go on trial, denies the charges against him. Rivlin, refereeing his fifth election process in his seven-year term, expressed doubt that he could find a stable coalition to recommend.
"I don't see a way to establish the government right now. The people of Israel should be very worried that we may be forced to be dragged into a fifth election campaign," Rivlin said during one of numerous meetings on Monday.
Rivlin indicated he might end up passing the decision back to the Knesset. 
After a day of recommendations from most of the parties, Netanyahu has 52 backers and Yair Lapid, head of the centrist Yair Lapid party, has 39. But Gideon Sa'ar of New Hope has decided not to endorse any candidate on Monday night during his meeting, leaving Netanyahu with a solid lead.
Two more possibilities could keep Netanyahu in a commanding lead: Yamina could change its recommendation from its own leader, Naftali Bennett, to either Netanyahu or Lapid. And Ra'am, the Islamic party, could give its four mandates to Netanyahu as well.
Endorsements Began in the Morning
Starting off the discussions was Likud. Meeting with representatives of the leading party, Rivlin vaguely referenced the complications surrounding the current set of events as Netanyahu sat in court for opening arguments in his trial, while his fellow party members sat across from the president recommending Netanyahu for prime minister.
"There may be a moral component to choosing a prime minister that I do not know whether a president or the Supreme Court should address," Rivlin told representatives of Netanyahu's Likud party. "Is there another candidate you would like to recommend as an alternative candidate if such considerations will prevent your candidate from being chosen?" 
The Likud members backed Netanyahu.
"I'm not only speaking for myself when over a million voters voted Likud, led by Benjamin Netanyahu, when they are well aware of the situation you may have hinted at – if I understood the hint correctly – I think they voiced a high level of trust in him and a lack of trust in others," Public Security Minister Amir Ohana told the president. 
Rivlin noted that Ohana's statement was his own opinion. 
"This is the President's Residence and I cannot accept it," he said.
Later in the morning, rather unsurprisingly, Yesh Atid recommended that its party leader, Yair Lapid, be entrusted with forming a government.
"When we have a prime minister who is in court at this moment defending himself, we need a candidate who will work for the sake of the State of Israel, not himself, to take on this important task," Yesh Atid No. 2 Orna Barbivai said.
Barbivai said that Lapid could put forward another candidate to be prime minister, but that he should have the first chance. Lapid's Yesh Atid party gained the second highest votes in the election, finishing with 17 seats. There have been rumors that Lapid would be willing to forgo a shot at being prime minister in order to form a stable government with the rest of the "change bloc" – the mostly right-wing, anti-Netanyahu parties. 
But what could really shake things up was Yamina's recommendation that their leader, Bennett, be prime minister when the party only got 7 mandates.
"You are recommending Naftali Bennett with the knowledge that this time around, he cannot have it [the mandate to form a government]," Rivlin said. "It may very well be I pass it [the ball] to the Knesset."
Shaked said the president should give lawmakers a second chance to choose someone to form a government "and not go straight to the Knesset."
As expected, Shas and United Torah Judaism, two ultra-Orthodox parties, and Religious Zionism all recommended that Netanyahu be entrusted with forming a government.
Blue and White, the party led by Defense Minister Benny Gantz, and Labor, led by Merav Michaeli, and Yisrael Beytenu, all recommended Lapid.
The Process and Timeline
Under Israeli law, parties that were elected to the Knesset make their recommendations to the president for the candidate they believe is best suited for prime minister. This has been put to frequent use recently with four elections in under two years.
The president spends two days receiving the recommendations. On Wednesday, he will announce his choice based on the cases the parties have presented to him. Once the president has nominated a candidate, that Knesset Member will have 28 days to form a new government. If additional time is required, the president is authorized to grant an extension of up to 14 days.  
"That is the language of the law. The aim of the process that the law sets out is to bring about the formation of a government that will have the confidence of the new Knesset that has been elected by the people," Rivlin said. "And therefore, and as I have said in the past, and as I say again now, the main consideration that will guide me is entrusting a Knesset Member with the task who has the best chance of forming a government that will have the confidence of the new Knesset. This is how all previous Israeli presidents have acted, this is how I acted in previous elections and this is how I will act now."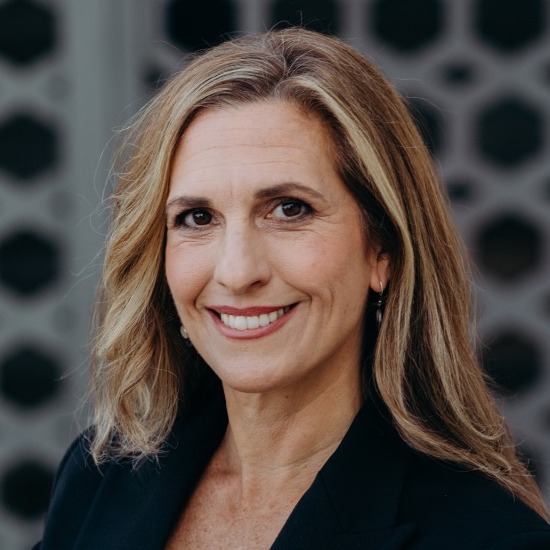 Nicole Jansezian was the news editor and senior correspondent for ALL ISRAEL NEWS.
A message from All Israel News
Help us educate Christians on a daily basis about what is happening in Israel & the Middle East and why it matters.
For as little as $5, you can support ALL ISRAEL NEWS, a non-profit media organization that is supported by readers like you.
Donate to ALL ISRAEL NEWS
Current Top Stories
Comments