Coronavirus commissioner: Israel could shutter Ben-Gurion Airport again
Prof. Salman Zarka said health officials believe there is high likelihood that Israel will suffer from another COVID-19 wave
Coronavirus Czar Prof. Salman Zarka attends a press conference in Jerusalem, August 29, 2021. (Photo: Olivier Fitoussi/Flash90)
Israel would consider closing its airport to foreigners again if a new COVID-19 variant of concern emerged in late summer or early fall, Prof. Salman Zarka told ALL ISRAEL NEWS on Tuesday afternoon during an intimate briefing at the Health Ministry's coronavirus headquarters in Airport City.
"One scenario is that we will understand that the [new] variant is isolated in a single country and then we will designate that country red," Zarka, Israel's coronavirus commissioner, said. "The second scenario is that we won't have a specific point of origin and then this could translate into closing Ben-Gurion Airport.
"Obviously, this is an extreme situation and one that is complicated and problematic," Zarka continued. "But if today we discover a new violent, deadly and highly infectious variant in England, for example, then we would weigh closing our gates for a week or two weeks."
Zarka called a briefing with a small group of reporters on Tuesday to discuss the period that he and his team are calling "between the waves."
"It is likely another wave will come," he said. "Of course, we hope not, but our work plan is to be prepared."
Part of that, he said, is understanding that labeling countries red was an "excellent mechanism" for keeping infection out of Israel at different stages, and he said that in internal conversations and those with the airport, the Health Ministry has stressed that it is a tool that cannot come off the table. A system has been put in place with Ben-Gurion officials whereby if a country is labeled red then arrivals would immediately begin landing in Terminal 1 (as opposed to the main terminal, Terminal 3) and a Femi PCR testing complex would be set up on premise as a first stage. 
Currently, he stressed, there is no variant of concern circling around the world and worrying Israel. However, he said "what worries us is if we will see a recurrence of something like the Delta variant, which harms the younger, healthy population, pregnant women etc."
A report published last month by Ben-Gurion University (BGU) of the Negev highlighted the possibility that there could be a resurgence of the Delta variant in the coming months in some countries based on their studies of SARS-CoV2 virus variants in sewage.
"No one knows when the next wave will come," Zarka said. "But there is an understanding that there will be another wave. There are still plenty of countries with low vaccination rates and therefore the virus is still mutating."
ANOTHER COVID JAB?
In Israel, more than 6.7 million people have at least two shots of the coronavirus vaccine and another 4.5 million received three shots, as advised by the World Health Organization. But only 800,000 citizens have taken a fourth jab.  
Zarka said that the country is preparing for the possibility that a booster shot will be required toward the end of the summer, when six months has passed between the third or fourth vaccine for most citizens. 
"We all know that the vaccine's effectiveness wanes," he said. "If we wait until September or October, then the Israeli public will not be effectively vaccinated."
The Advisory Committee for the COVID-19 Response is expected to meet toward the end of July to evaluate the benefits and drawbacks of rolling out another vaccine campaign and, if so, to decide whether or not everyone should receive another shot or just those at highest risk for severe disease or death. 
On the one hand, if Israel waits too long and a new, "super Delta" variant emerges, the country would be forced to implement restrictions until people could get vaccinated, Zarka said. On the other hand, according to Health Ministry Director-General Nachman Ash, the ministry recognizes that it will be a "big challenge" to convince the public to take another shot. 
"We won't run a campaign if we expect that only 5% of the population will turn out," Ash said. 
Today, only around 4,600 people are getting vaccines per week – at least half of them individuals over the age of 60 who want their fourth dose, Zarka said. 
He stressed that the virus continues to circulate in Israel and that the numbers seen on the Health Ministry's dashboard are inaccurate. Whereas it appears that there are only around 2,000 new daily cases based on people who took registered PCR tests and reported their infection through their health fund to the ministry, he said that number could be as high as 10,000 new daily cases. 
"But the fifth wave does not worry us," Zarka said, given that 15 or fewer people are developing serious enough disease to be hospitalized – a number that is accurate. 
The Health Ministry is considering stopping publishing the reproduction rate ("R") as early as next week because it does not reliably reflect the situation and could even be misleading.
"The number is not sensitive enough because not everyone needs to be tested," Zarka said. "It makes people frantic, but it is meaningless. You can't talk about trends anymore. In the Omicron wave, we have no ability to control the morbidity. And it's clear to us that it's bigger than what we see."
He said the ministry wants people to return to their lives because, all around, this is better for their health and wellbeing. At the same time, the ministry is keeping certain procedures and staff in place for protection. 
For example, the country remains contracted with the Femi testing company that recently packed up and left Ben-Gurion Airport after the government lifted the restriction on the need to take a PCR test upon arrival to Israel. According to the contract, if called upon, Femi would need to return to the airport and re-establish testing stations within 12 hours.
A system is also being negotiated between the Health Ministry and the Immigration Authority by which health officials would be able to access passenger entry information in the event of a new variant of concern.
"Imagine a man comes into Israel and tests positive for COVID and he is carrying a new variant," Zarka offered. "I conducted an epidemiological investigation and found out that he was in Turkey. Now we are in a special – or maybe even an emergency – situation, and I need to know who else was in Turkey in the last 10 days and who was on his flight. I have no other way but through the Immigration Authority."
The country is also maintaining its epidemiological screening staff.
However, the Coronavirus National Information and Knowledge Center, which was run by the IDF in collaboration with the Health Ministry, will be disbanded and a new civic body will replace it by July 15. The civic body will be charged with scouring the map for new variants and reporting on them in real time. 
In addition, the health statement for incoming passengers will also probably be eradicated as early as July. 
"If we get through 2022 remaining in the same situation as we are now, then I think in 2023 it will be legitimate to dismantle everything and return to the days before the pandemic," Zarka said.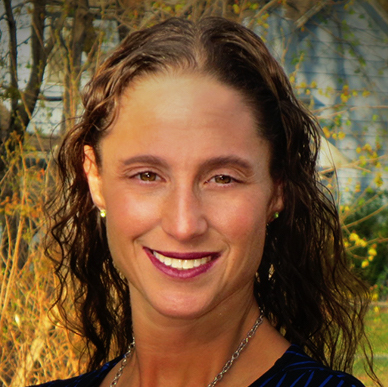 Maayan Hoffman is a veteran American-Israeli journalist and strategic communications consultant. She is Deputy CEO - Strategy & Innovation for the Jerusalem Post, where she also served as news editor, head of strategy and senior health analyst.
Popular Articles
A message from All Israel News
Help us educate Christians on a daily basis about what is happening in Israel & the Middle East and why it matters.
For as little as $5, you can support ALL ISRAEL NEWS, a non-profit media organization that is supported by readers like you.
Donate to ALL ISRAEL NEWS
Latest Stories
Comments