Christians across Africa pray for Israel to be part of the African Union
Throughout an incredible 10-day trip in Kinshasa, Democratic Republic of Congo, a massive country at the heart of Africa, I experienced countless instances of love and support for Israel and the Jewish people everywhere I went. As a Christian nation whose president, Félix Tshisekedi, is both a devout Christian and ardent Zionist, support and love for Israel is palpable from the top down. It's also very grassroots and widespread and genuine. 
Walking openly as an Orthodox Jew throughout Congo's capital, complete strangers greeted me with "Shalom" multiple times, many asking to take my picture, and incorrectly but reverently greeting me as "rabbi." Vendors sell Israeli flags on the street alongside the Congolese (and occasionally the U.S.) flag. It's something I have never experienced. 
I was received and hosted by numerous pastors with the opportunity to speak in their churches, and listened to them speak passionately about Israel. I visited government ministries and their leaders, and was honored to be received by the president of the Congolese Senate. Several Congolese business leaders and NGOs greeted me enthusiastically as part of a small delegation on behalf of Congo Bless Israel. The belief is widespread that Israel has an important role in Congo, and Congo needs and wants to have an expansive relationship with Israel. That exists on a myriad of business levels from minerals to diamonds, telecommunications and more. I discovered the phenomena of Israeli commuters to Congo, making Kinshasa a second home.  
There's a jarring contrast in that Congo is so big and wealthy with resources, yet these resources are largely undeveloped. People refer to "Rich Congo, Poor Congolese." Indeed, there is widespread poverty and lack of infrastructure, making Congo one of the poorest countries in the continent if not the world.  Part of the contrast is that amid obvious poverty, Congo is a colorful and lively nation.  People who appear poor also appear happy, at least content. There's a wide display of nationalism from flags being sold on street corners (not just around independence day), to singing joyful songs about their country as part of church worship services.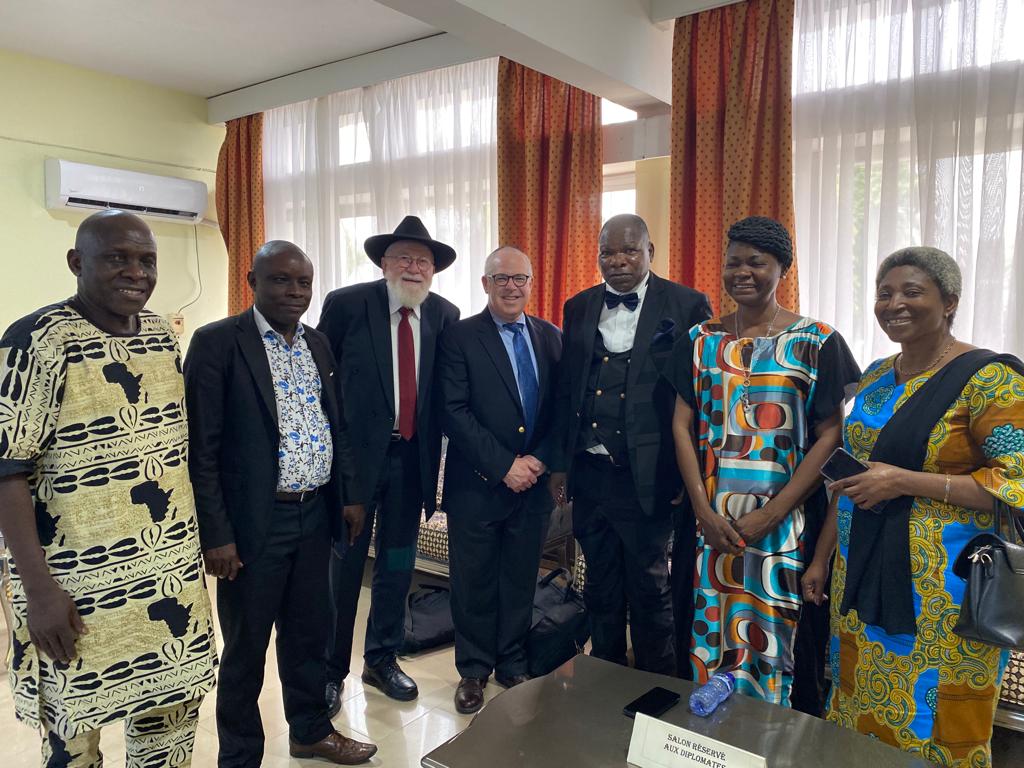 With the world's second longest river flowing east and ending at the Atlantic Ocean, also serving as a border between the Democratic Republic of Congo and the Republic of Congo to its north, coming from a country that's arid and mostly desert, it's shocking that there would be provinces with millions of people without fresh water. Despite the contrasts, Congo is a leader in Africa, and an important ally of Israel. 
My trip was connected to plans in March for a massive event, Congo Bless Israel, and the week before the African Union votes on Israel's status as an observer member. Many believe that part of Congo's ills are due to their being cursed from turning their back on Israel in the 1970s, following Arab League pressure. But diplomatic relations have been strong for some time with Congo returning an Ambassador to Israel and President Tshisekedi committing to open an office in Jerusalem. Now, there's a sense that the time is ripe for relations to blossom. Israel would be well served to reopen an embassy in Kinshasa as well, a city of as many as 20 million, in a country of 100 million, 90% of whom are Christian, and the second largest country in Africa.  
On the final day of my visit, as part of a wider "Africa Praying for Israel" initiative I manage from the Genesis 123 Foundation, I hosted an Africa-wide prayer event on Zoom, to beseech God for Israel's favorable status as an AU observer member. Dozens participated from many nations throughout Africa, offering fervent prayers – each from their local perspective – that Israel must remain an AU observer.  
Much of the prayers focused on blessing Israel and being blessed. Pastor Reginald Gibson referred to Genesis 12:3 as "God's foreign policy statement." He added, "Blessings come from blessing Israel" as he prayed for Israel's relationship with the AU to be cemented. Noting that Israel has always been there for and in Africa, going back to its early years of independence, Pastor Billy Thompson, of the Alliance for Blacks and Jews and former NBA player, prayed for "partnership and prosperity" for Africa. 
Bafana Modise, an Israel activist and radio host, overcame the waving blackouts in South Africa, known as "load sharing," to pray for "the good of all Africa" through a relationship with Israel at the AU, and to "restore the fortunes of Africa, that they may love to see the prosperity through Jerusalem all their lives." 
Modise and other South African participants also touched upon God's chastising those who curse Israel. They did not pray for bad but for God to change the hearts of their leaders. Nina Hickman repented from South Africa's "attitude of coming against Israel" and asked God to "forgive our leaders for not understanding the truth" and "wisdom for (African) leadership and governments" regarding Israel. Anne Kasombo from CBN-Kenya prayed to "remove the tag of Israel as an apartheid state" and that this be the beginning of great things in states like South Africa, where Israel is attacked relentlessly. 
As participants prayed for God to change the hearts of African leaders, as He did with Pharaoh, others were more forceful, expressing "sadness to see our countries (standing against) Israel," as Henry Strauss noted, a Christian volunteer in Jerusalem from Namibia. Jennifer Bausi from Goma prayed that those who speak lies against Israel would have "their tongues weighed down" and to "silence the voices against Israel."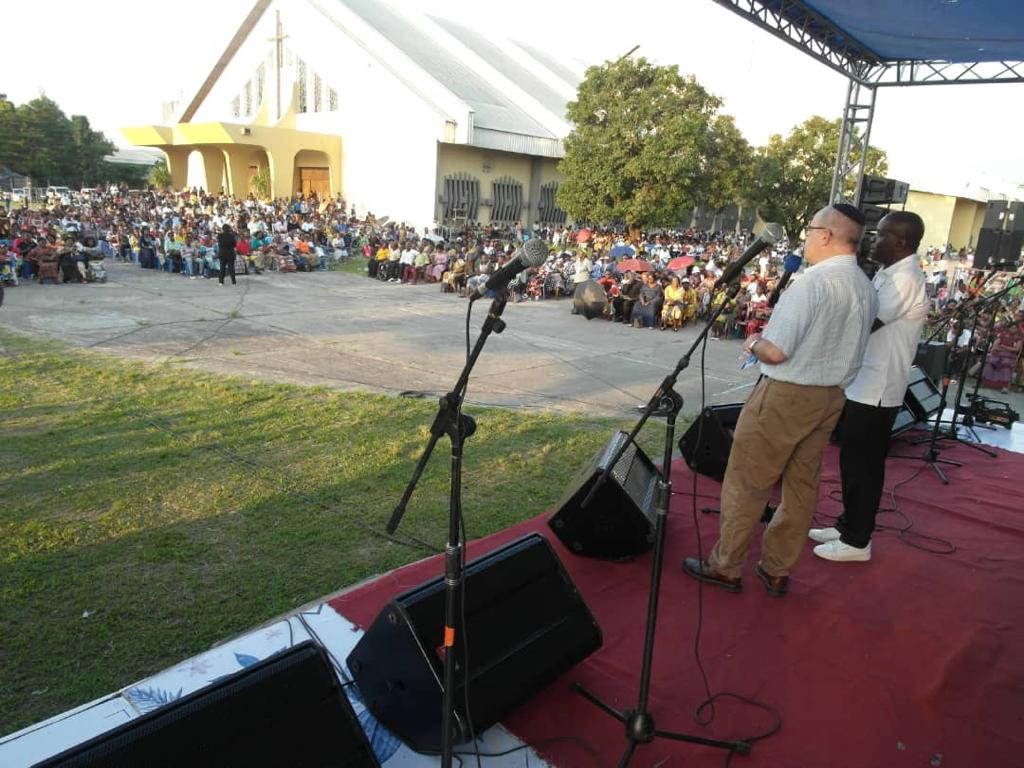 Prayers were made in English, French, Portuguese, Swahili, and Hebrew, recognizing the diversity of the nations and the influence of the former European colonizers from whom they declared independence. This marked another pillar of the connection between Israel and much of Africa, whose independence is more recent than that of Israel, and yet where Israel invested so much to build up the newly independent African nations when it was newly independent itself. Praying for Israel as the Christians' "older brother" is relevant biblically, and in modern history. 
Israeli Rabbi Yehoshua Rubin was "overwhelmed" as he closed the event in a musical rendition of Psalm 122, noting how beautiful it was to see so many Christians participating and praying so fervently from throughout Africa. 
The African Union is set to meet and vote on a wide agenda of items between Feb. 18-19.  As Pastor Nicholas Otieno of the Africa-Israel Initiative noted, the AU likes to "operate by consensus" and since the leadership of Libyan dictator Muammar Qaddafi, Israel's status in the AU has been a battle. He credited Congolese President Tshisekedi as spearheading the effort to cease challenges to Israel rejoining the body, and closed in prayer that the outcome will be good for Israel and good for Africa. 
Prayers from throughout the nations are encouraged and can be sent to Gen123Fdn@gmail.com to be brought to the Western Wall, as well. 
ALL ISRAEL NEWS is committed to fair and balanced coverage and analysis, and honored to publish a wide-range of opinions. That said, views expressed by guest columnists do not necessarily reflect the views of our management or staff.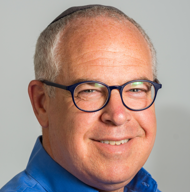 Jonathan Feldstein was born and educated in the U.S. and immigrated to Israel in 2004. He is married and the father of six. Throughout his life and career, he has become a respected bridge between Jews and Christians and serves as president of the Genesis 123 Foundation. He writes regularly on major Christian websites about Israel and shares experiences of living as an Orthodox Jew in Israel. He is host of the popular Inspiration from Zion podcast. He can be reached at firstpersonisrael@gmail.com.
A message from All Israel News
Help us educate Christians on a daily basis about what is happening in Israel & the Middle East and why it matters.
For as little as $5, you can support ALL ISRAEL NEWS, a non-profit media organization that is supported by readers like you.
Donate to ALL ISRAEL NEWS
Current Top Stories
Comments