Biden calls for 'consensus' regarding Israel's judicial reform
Underscoring significance of the statement, NY Times notes this is the first time an American president has weighed in on internal Israeli affairs
U.S. President Joe Biden arrives for a meeting with state governors from across the country at the White House in Washington, DC, Feb. 10, 2023. (Photo: REUTERS/Jonathan Ernst)
U.S. President Joe Biden waded into the debate on the Israeli government's highly-charged proposed judicial reforms, noting that "building consensus for fundamental changes is really important." 
In an interview with The New York Times on Saturday, Biden offered his first comment on the political debate currently plaguing Israel, marking the first time an American president has commented on an internal matter in the Jewish state, according to the paper.
"The genius of American democracy and Israeli democracy is that they are both built on strong institutions, on checks and balances, on an independent judiciary," Biden said in a statement. "Building consensus for fundamental changes is really important to ensure that the people buy into them so they can be sustained."
Biden's statement comes as the new legislation is about to make its way from the committee room to the floor of the Knesset for a vote. The legislation will most likely pass at least one reading this week. It needs three readings in order to become law and, with a coalition majority of 64 to 56, its chances of passing are highly probable.
This comes despite massive protests against the proposed reform. Last night, for the sixth week in a row, an estimated 200,000 Israelis demonstrated against the bill, with 145,000 in Tel Aviv alone. Many even gathered outside the home of Israeli Justice Minister Yariv Levin, the chief architect of the legislation. 
A general strike has been called for Monday in order to allow people to protest with the focal point in Jerusalem between the Supreme Court and the Knesset. Many sectors have agreed to the strike, which could enable tens of thousands of demonstrators to show up on Monday.
The reform would give Israel's governing coalition more say in judge selection and the ability to override Supreme Court decisions. Critics fear the reforms would weaken Israeli democracy and upset the balance of power between the executive and judicial branches.
Also included in the legislation would be removing the high court's ability to amend Basic Laws or use a clause of "unreasonable" in preventing a convicted criminal form becoming a minister as was the case last month when Shas party chairman Aryeh Deri was ordered to be removed as health and interior minister. Deri was convicted for tax offenses in January 2022 and promised, at the time, he would abandon politics in exchange for a more lenient sentencing.
Many CEOs, high-tech companies and economists have come out in opposition to the reform package while JPMorgan and Bank of Israel have issued warnings as well.
Israeli President Isaac Herzog has pled for a pause in the race to legislate the reforms, calling for dialogue between proponents and opponents.
Biden's statement follows another one by the State Department on Jan. 9, which said that "Israel's independent institutions are crucial to upholding the country's thriving democracy, and our shared democratic values are at the heart of our bilateral relationship."
Though the wording was vague, National Security Advisor Jake Sullivan was also said to have discussed the judicial overhaul when he met with Netanyahu in Jerusalem. This was echoed by U.S. Secretary of State Antony Blinken on Jan. 30, who also used the word 'consensus' during his trip to Israel. 
"Building consensus on new proposals is the best way to ensure not make sure not only that they are embraced but that they endure," he said at the time. 
Apparently, French President Emmanuel Macron was even more blunt in Paris during his meeting with Netanyahu earlier this month, saying that the reforms would disconnect Israel from democracy.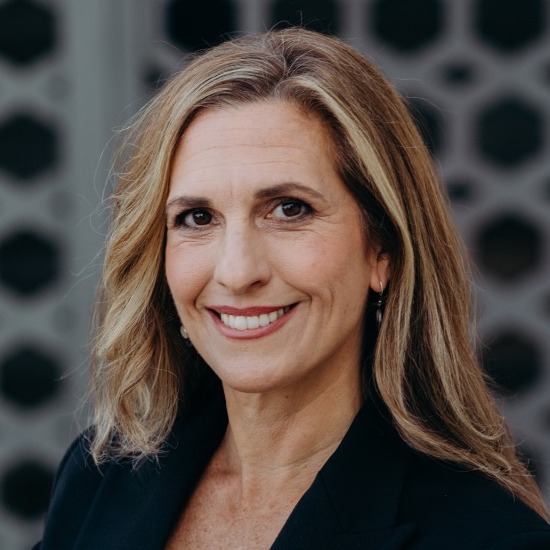 Nicole Jansezian was the news editor and senior correspondent for ALL ISRAEL NEWS.
A message from All Israel News
Help us educate Christians on a daily basis about what is happening in Israel & the Middle East and why it matters.
For as little as $5, you can support ALL ISRAEL NEWS, a non-profit media organization that is supported by readers like you.
Donate to ALL ISRAEL NEWS
Current Top Stories
Comments