Bahrain will consider products coming from settlements 'Made in Israel'
This brings Bahrain into alignment with new U.S. policy, in contradiction with EU policies
Bahrain's Industry, Commerce and Tourism Minister, Zayed bin Rashid Alzayani speaks during a news conference in Jerusalem Dec. 3. (Photo: REUTERS/Ammar Awad)
UPDATED Dec. 6: Bahrain 'clarifies' minister's announcement that it would accept settlement goods as Israel
In an unprecedented move, a Bahraini official said his country will recognize goods from the West Bank as Israeli made — a move that has upset Palestinians and flies in the face of a general international approach that considers Israeli settlements illegal.
During a three-day visit to Israel, Trade Minister Zayed bin Rashid Alzayani said that all goods and services offered by Israelis will be treated as products of the country, even goods from the West Bank and the Golan Heights.
"We deal with Israel and Israeli companies like we would deal with an Italian, or an Indian, or a Chinese or a German company, or a Saudi company for that matter. There are no restrictions or special treatment or special rules. We have started a new chapter with Israel," he said on Thursday.
No other Arab nation does so and in fact, the United States only revised its policy two weeks ago when U.S. Secretary of State Mike Pompeo announced the change while in Israel two weeks ago. The European Union requires products made by Israelis in the West Bank, East Jerusalem and the Golan Heights to be labeled as such — and not as a product of Israel.
Palestinians were outraged by announcement. Wasel Abu Youssef of the Palestinian Liberation Organization said Arab states should block goods from Israel lest the Jewish state can "strengthen its economy," according to Reuters.
Alzayani said that Bahrain will treat these products as Israeli.
"So we will not go into the details [but] we will recognize them as Israeli products. And all Bahraini products, hopefully, will be recognized in Israel as Bahraini products. I don't see, frankly, a distinction on which part or which city or which region it was manufactured or sourced from."
Alzayani headed a delegation of 40 businesspeople and officials from Bahrain in order to hammer out various agreements between the two nations. His visit follows the first official state visit by the Bahraini foreign minister, Abdullatif bin Rashid Al-Zayani, two weeks ago Bahrain's foreign minister.
"We are fully committed. The pace we're moving with is quite the fast pace because we want to catch up on lost time. We believe there is huge, immense potential," Alzayani said on Wednesday during a meeting with Prime Minister Benjamin Netanyahu.
The two countries signed tourism deals and nonstop flights from Tel Aviv to Manama are expected to begin on Jan. 7. More business deals are expected to follow.
"What we do now has to be done right because we're setting a template for others to follow," he told i24.
Alzayani's visit also had a spiritual side. The minister for industry, commerce and tourism walked through Jerusalem's Old City and described his experience to the Times of Israel.
"I've always spoken to people who've been to Jerusalem. And they always told me: It's probably the most spiritual city in the world. I felt it last night. I felt it," he told the news outlet. "And the closer you get to the holy sites — I don't know, maybe it was a weird feeling, maybe it's just me — I felt there's more spirit."
While his schedule didn't allow for a visit to these holy sites, Alzayani walked through some of the quarters and saw the Western Wall and the Dome of the Rock atop the Temple Mount — the third-holiest site in Islam — from a distance.
"When I got to the balcony where you can see the Wall and Haram al-Sharif [Temple Mount], you could feel — the air was different," he said. "It was a nice feeling. Probably the closest I felt to that was being in Mecca and Medina, as a Muslim."
He said he "snuck out" with some friends to see the city for himself as a "normal citizen" and not on official business. He was also surprised that as he walked around and asked for directions, most people he encountered were Arab.
"One person asked me where I was from. I said, 'Bahrain.' He was very welcoming. He said, 'Ahalan wasahlan (welcome), good to see you here,' and that was it."
Alzayani also sought to dispel fears of terror attacks on Israelis by in Bahrain as warnings came in for citizens abroad to beware of reprisal attacks after the targeted assassination of an Iranian nuclear scientist.
"No, you watch too many 007 movies," he smiled. "That is not an issue at all. We have quite a good security apparatus in Bahrain. Don't forget that if there is a threat from Iran it is a threat to Bahrain more than it is a threat to Israelis tourists. So we have to keep our country safe and our borders well protected."
"If Israelis feel more comfortable by having added security, that can be arranged, but I really don't think that's required," he said.
From a tourism perspective, he said he can see building religious pilgrimages to Jerusalem as soon as travel can get started again.
"This city has the element of religious tourism for all faiths," he said.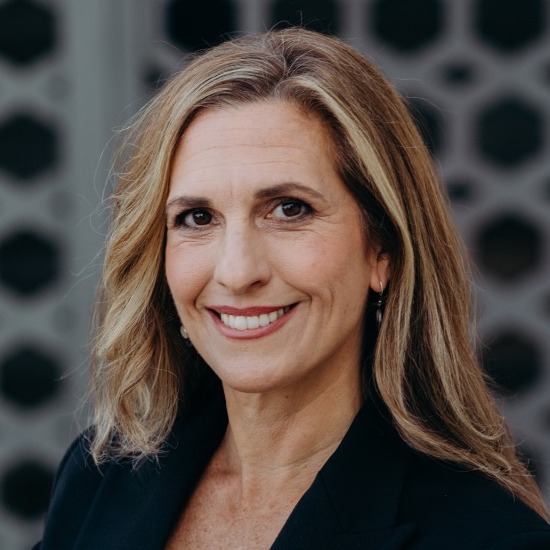 Nicole Jansezian was the news editor and senior correspondent for ALL ISRAEL NEWS.
Popular Articles
A message from All Israel News
Help us educate Christians on a daily basis about what is happening in Israel & the Middle East and why it matters.
For as little as $5, you can support ALL ISRAEL NEWS, a non-profit media organization that is supported by readers like you.
Donate to ALL ISRAEL NEWS
Latest Stories
Comments