An open letter to Chief Justice Esther Hayut, president of Israel's Supreme Court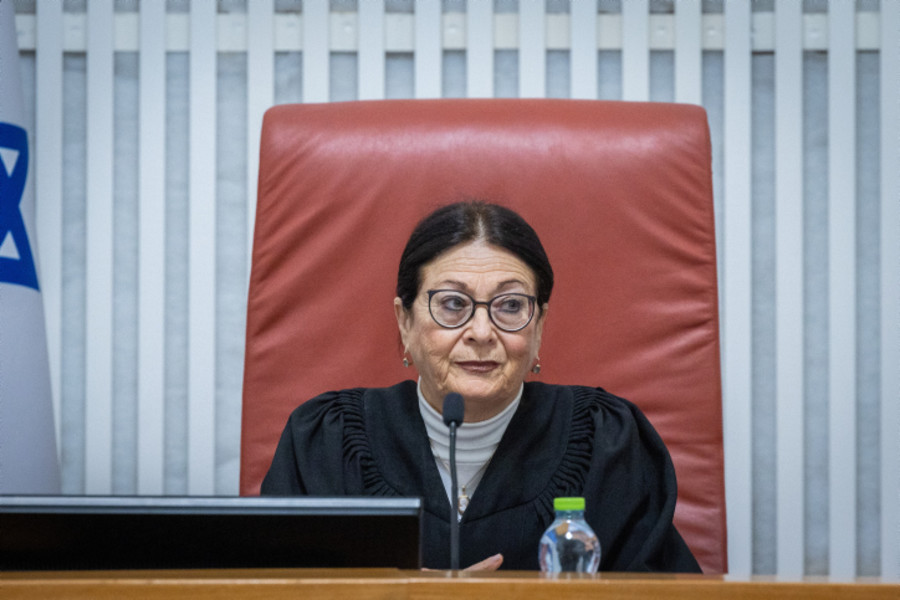 President of the Supreme Court Esther Hayut arrives for a court hearing on petitions demanding the annulment of the appointment of Shas leader Aryeh Deri as a government minister due to his recent conviction on tax offenses, at the Supreme Court in Jerusalem, Jan. 5, 2023 . (Photo: Yonatan Sindel/Flash90)
We are living at a time when people are having to make decisions to fight for what they believe in or give up, because they feel unequipped to defeat the overpowering forces that are taking over. 
For those of us who live here, in the Promised Land, this is exactly what we see playing out before our eyes.
Although everyone says that a fair and democratic election took place, re-electing Benjamin Netanyahu, and his Likud party back into power, following the collapse of the last coalition which governed for a year and a half, it's not clear that those who voted Likud understood, at the time, that such a decision would end up being a "two for the price of one" election.
Because the Shas party, headed by Aryeh Deri, a former convicted lawbreaker, who served jail time from 2000 – 2002 for bribery, fraud and breach of trust, came out in full force, resulting in a whopping 11 mandates, making Deri the "kingmaker," able to write his own ticket to the top of the heap, despite his ineligibility to hold any political office after having committed such infractions.
But it's not only a question of the illegality of his appointment, it is also a question of whether or not voters would have made that choice had they understood the possibility of such a deal being struck between the incoming prime minister and the driving ambitions, for power, which embody Deri, despite his very lacking moral character.
So many of us were filled with hope, though, once this was challenged by Israel's Supreme Court which found that his appointment was "unreasonable," in light of his many past, grievous offenses, thereby rendering him unable to act in any of those capacities. 
But Deri's very loyal constituency, within his Shas party, who apparently have no qualms that their top guy is not fit to lead others, wasted no time trying to circumvent the High Court's decision, stating they would try to employ whatever remedy they could find in order for Deri to serve, nonetheless. Deri, himself, said that if they shut the door on him, he would enter through a window, and if they close the window on Shas, that they will break in through the ceiling.
There's no other conclusion than Shas and their leader, Deri, neither recognize Israel's Supreme Court as the arbiter of justice nor do they intend to honor the decisions handed down by it. It is, rather, their intention to ride roughshod over law, order and a settled verdict.
So, how did this go down with the Court?
Although it was reported that you, Israel's Supreme Court President supposedly "stated in a private meeting that you would resign from your post if the far-right government's plan to overhaul the judiciary will be approved fully and unaltered by the Knesset," it is a claim which other outlets say you have categorically denied making.
Nevertheless, one can certainly understand what might cause you to retreat from what you likely feel would be a fight that the court cannot win, despite their clear jurisdiction over such issues. If someone can bulldoze their way into the halls of authority and seize power, tantamount to a coup, any sovereignty which Israeli courts had would come to an end. So, it's easy to understand why resigning would be the logical next step.
But we are reminded of the wise words of King Solomon, found in the book Kohelet (Ecclesiastes) which says, "For everything there is a season, and a time for every purpose under heaven." It is those very words which compel us to determine what actions are required for the time and the season in which we find ourselves.
As we approach our 75th year as a sovereign nation, which has survived no less than 15 wars and many other battles in between, (per military-history.fandom.com), why would we, now, endanger our system of checks and balances, best represented by the country's court system, in favor of a political party which intends to allow members of extremist parties to hijack our liberties by arbitrarily putting into place laws which benefit their personal agenda and religious preferences – all at the expense of existing laws which are supposed to be observed?
Most of us, who are ordinary citizens, are unable to do more than attend weekly protests or write letters and articles which voice our disapproval of the type of extreme policies which this new government hopes to inflict upon the Israeli people. But you, Justice Esther Hayut are in a unique and singular position to fiercely be unrelenting to a hostile takeover of our judicial system, one which may not always be perfect but which is committed to ruling fairly and without political considerations or prejudices. 
You have a long and distinguished legal career, dating back to 1976 when you served as a law clerk. Admitted to the Bar in 1978 to 1990, you worked in private practice but were appointed as Judge of the Tel Aviv Magistrates Court in 1990 and then Acting Judge of the Tel Aviv District Court in 1996. Finally you served as an Acting Justice of the Supreme Court from 2003-4, and sworn in as President in 2017. 
You, the daughter of Romanian Holocaust survivors are clearly no fly weight. To the contrary, you have minced no words by accusing the incoming coalition of trying to "neuter the court," stating "our loyalty as judges is to the entire Israeli public."
Many of us would strongly urge you not to back down from the court's rightful decision to reject Aryeh Deri to serve in the positions to which Prime Minister Benjamin Netanyahu would arbitrarily choose to appoint him. This is a time to emerge as a strong warrior like Deborah to protect the Israeli people who are counting on you and those also committed to the preservation of law, order, accountability and true justice.
The times and seasons in which we live demand such strength, determination and the will to fight to the end. If ever there was a more appropriate saying, it is the one which was spoken to another Esther, "Who knows if you have come to your royal position for such a time as this." (Esther 4:14)
Please remember, we are counting on you to be our voice and to draw the line between right and wrong as you uphold the rule of law to which Israel must be sworn!
ALL ISRAEL NEWS is committed to fair and balanced coverage and analysis, and honored to publish a wide-range of opinions. That said, views expressed by guest columnists do not necessarily reflect the views of our management or staff.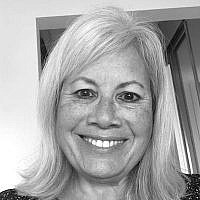 A former Jerusalem elementary and middle-school principal and the granddaughter of European Jews who arrived in the US before the Holocaust. Making Aliyah in 1993, she is retired and now lives in the center of the country with her husband.
A message from All Israel News
Help us educate Christians on a daily basis about what is happening in Israel & the Middle East and why it matters.
For as little as $5, you can support ALL ISRAEL NEWS, a non-profit media organization that is supported by readers like you.
Donate to ALL ISRAEL NEWS
Current Top Stories
Comments