Al Jazeera reporter shot dead during West Bank raid – both Israelis and Palestinians dispute circumstances which could spark international crisis
Israel maintains that the shooting remains in question and demands joint investigation with Palestinians into the circumstances
Al Jazeera reporter Shireen Abu Akleh (Photo: Twitter)
This article was updated on May 11 at 8:40 p.m.
A journalist was killed this morning during an Israeli operation in a Palestinian refugee camp in Jenin sparking international outcry and disparate claims by both sides about whose bullet resulted in her death.
Making matters more complex is that the journalist was a senior reporter for Al Jazeera, a staunchly anti-Israel news outlet based in Qatar and widely read in the Arabic-speaking world. 
Shireen Abu Akleh was killed Wednesday morning while Israeli army and border police were conducting counterterrorism raids in the area in response to a recent spate of terror attacks in Israel which have resulted in 19 murders.
Here is what Al Jazeera reported: 
Shireen Abu Akleh, 51, was covering an Israeli army raid on the Jenin refugee camp when she was shot in the face by a single bullet.

Another Palestinian journalist, Ali al-Samoudi, was wounded in the back but is in stable condition.

The (Palestinian) health ministry said the reporters were hit by Israeli fire. In video footage of the incident, Abu Akleh can be seen wearing a blue flak jacket clearly marked with the word "PRESS."
The Israel Defense Forces, however, said it is investigating the possibility that the journalists were hit by Palestinian bullets. 
In a statement, the IDF said that during a raid this morning, "massive fire was shot toward Israeli forces" by dozens of armed Palestinian gunmen. 
"The terrorists also hurled explosive devices toward the soldiers, endangering their lives. The soldiers responded with fire toward the sources of the fire and explosive devices. Hits were identified," the IDF said.
Israeli Prime Minister Naftali Bennett said Israel believes that it is "likely that armed Palestinians – who were firing indiscriminately at the time – were responsible for the unfortunate death of the journalist."
The prime minister noted a video posted to social media in which a man is heard shouting in Arabic that an Israeli soldier was hit by a Palestinian shooter and was lying on the ground. Bennett said no soldiers were shot – meaning the body was that of Abu Akleh and the Palestinian bullet was the one responsible.
"Palestinians in Jenin were even filmed boasting, 'We hit a soldier; he's lying on the ground.' However, no IDF soldier was injured, which increases the possibility that Palestinian terrorists were the ones who shot the journalist." 
This is the moment a Palestinian gunman—one of dozens—recklessly opened fire during IDF counterterrorism activity in the Jenin Refugee Camp this morning. They falsely claimed to have hit an IDF soldier. pic.twitter.com/rMZs896hdc

— Israel Defense Forces (@IDF) May 11, 2022
Israel called on Palestinians to "conduct a joint pathological analysis and investigation, which would be based on all of the existing documentation and findings, in order to get to the truth," Bennett said. 
"So far, the Palestinians have refused this offer," he said.
That could be because the jury appears to have already rendered a verdict.
The Palestinian President's office called Abu Akleh's death a "crime of execution" and said it is part of an Israeli "policy of targeting journalists to obscure the truth and commit crimes silently."
Her death was an extension of Israel's actions "against our people, their land and their holy sites," the President's office said in a statement.
Bennett took issues with the statement from PA President Mahmoud Abbas' office. 
"The Palestinian Authority rushed to blame Israel for her death, and the president of the PA made unfounded accusations against Israel before any investigation had been carried out," he said.
Defense Minister Benny Gantz said "IDF troops would never intentionally harm members of the press, and any attempt to imply otherwise is baseless."
"Preliminary findings from the investigation conducted by the IDF in the last several hours indicate that no gunfire was directed at the journalist – however the investigation is ongoing. On the other hand, we have seen footage of indiscriminate shooting by Palestinian terrorists, which is likely to have hit the journalist."
Gantz said Israel has communicated with both Abbas and other countries including Qatar to let them know "there is a reasonable chance that the journalist was shot by Palestinian armed terrorists."
"This being said, we will conduct an in-depth and comprehensive investigation and deliver our findings to them," he said.
Another journalist, who traveling with Abu Akleh at the time, described a different version of events than the IDF statement.
"We were all wearing vests and helmets. We were four journalists in an exposed area. There were no confrontations or shots being fired by Palestinian fighters," Shatha Hanaysha was quoted in an Al Jazeera article. "The occupation army did not stop firing even after she collapsed. I couldn't even extend my arm to pull her because of the shots."
Abu Akleh was a well-known veteran Palestinian journalist who was born in 1971 in Jerusalem, where she was raised and attended the Rosary Sisters School in Beit Hanina. Her family, Palestinian Christians, was originally from Bethlehem.
Her network, Al Jazeera, condemned the "blatant murder" that violates "international laws and norms," and called it an "intentional targeting and killing."
"We hold the Israeli government and the occupation forces responsible for the killing of the late colleague Shireen," the statement said.
According to Al Jazeera, Qatar called the killing "state sponsored Israeli terrorism."
Giles Trendle, Al Jazeera's managing director, said that the network was "shocked and saddened" by Abu Akleh's death. He recalled the bombing by the Israeli Air Force of The Associated Press offices a year ago during the 11-day war between Hamas and Israel in which thousands of rockets were launched at Israeli communities while Israel responded with aerial bombings into Gaza.
Journalists in Gaza gathered this morning to express solidarity with their colleague outside the European Union building.
On Al Jazeera's English news station, coverage was entirely devoted to Abu Akleh, who was praised, while Israel was unilaterally blamed and accused of intentionally targeting the press.
Husam Zomlot, the Palestinian ambassador to the United Kingdom said her death was an "assassination" and a "targeted killing" by Israeli forces. He called for an immediate international investigation and sanctions on Israel. 
"Today is a day of mourning for the entire nation," Zomlot said, during an interview on Al Jazeera this morning in which he called Abu Akleh a "credible, prominent Palestinian journalist" and a "daughter of Palestine." 
In a tweet, U.S. Ambassador Thomas Nides said he was "sad to learn of the death of American and Palestinian journalist Shireen Abu Akleh."
"I encourage a thorough investigation into the circumstances of her death and the injury of at least one other journalist today in Jenin," he wrote.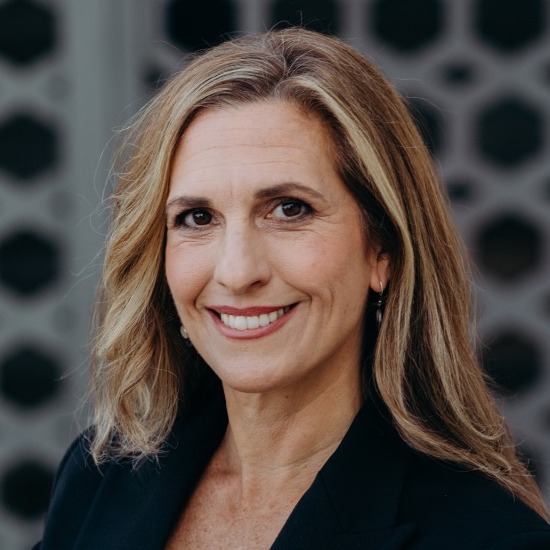 Nicole Jansezian was the news editor and senior correspondent for ALL ISRAEL NEWS.
Popular Articles
A message from All Israel News
Help us educate Christians on a daily basis about what is happening in Israel & the Middle East and why it matters.
For as little as $5, you can support ALL ISRAEL NEWS, a non-profit media organization that is supported by readers like you.
Donate to ALL ISRAEL NEWS
Latest Stories
Comments