As Israel's 25th Knesset sworn in, president urges legislators to be mindful of minorities, balance of power
New coalition will likely be comprised of just four parties – three of which are religious and all of which are more or less right wing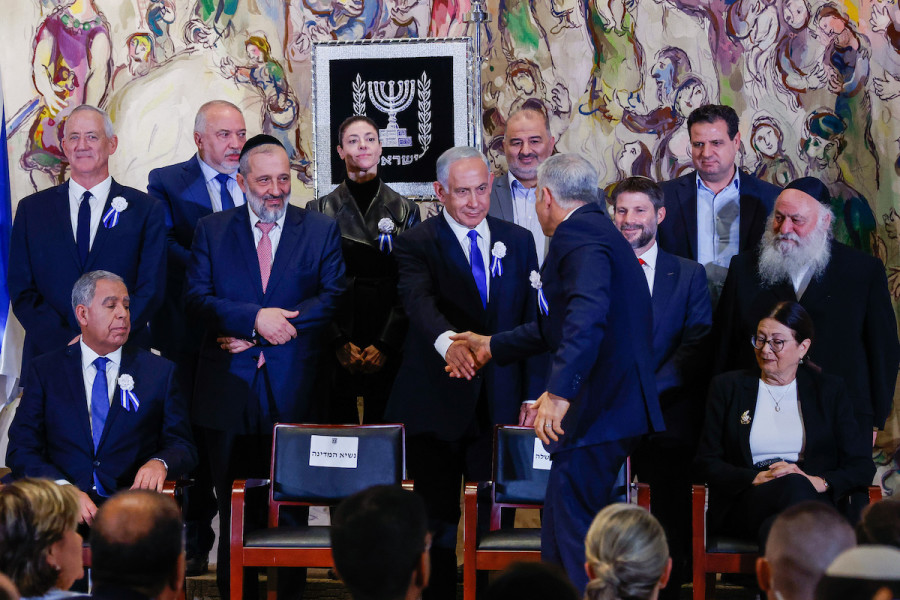 Party leaders at a swearing-in ceremony of the 25th Knesset in Jerusalem, Nov. 15, 2022. (Photo: Olivier Fitoussi/Flash90)
With a decisive right-wing coalition taking shape, the 120 members of the 25th Knesset were sworn in today, two weeks after the Nov. 1 election, with an admonition to keep "minorities – who are fearful that their needs will not be on the agenda – in mind.
Israeli President Isaac Herzog echoed the concerns of secular Israelis, Arabs and other communities who will be underrepresented in the coalition.
"You, the public's elected representatives, must give this your consideration and keep them in your sights, too," he said.
Herzog also addressed the incoming coalition's intention to reform the judicial system and nullify Supreme Court decisions through parliamentary votes.
He said the original vision for the nation purposely called for "limitations on power, and authorities that are separated and balanced."
"We must strictly safeguard these important foundations," he said.
WHAT HAPPENS NEXT?
Now with the swearing in ceremony done, the new parliamentarians can go back to the business of negotiating for different ministerial positions in the incoming government that will likely see the head of Likud – Benjamin Netanyahu – as prime minister.
On Sunday, Netanyahu was tasked with taking the first attempt at forming a coalition. Likud won the most seats in the election with 32 and is expected to have little trouble forming a 64-seat coalition with three other parties: Religious Zionism, Shas and United Torah Judaism.
These parties are jockeying right now for the prestigious portfolios and nailing down agreements on legislation they want to raise.
Some of the top leaders from the previous Knesset were not present today. Former – and youngest ever – Prime Minister Naftali Bennett retired from politics while his political partner and an upcoming star of the right wing, Ayelet Shaked, did not receive enough votes to enter the government.
Also failing to cross the threshold were two parties with "deep historical roots of a century or so of contributions to building our people, our land, and our state," Herzog noted, referring to the left-wing Meretz and the National Religious Party.
HOW DID WE GET HERE?
The previous government only lasted one year, but that was longer than anyone expected. Comprised of eight different parties ranging from rightwing to left and including the first ever Arab party, the diverse coalition managed to end the previous two and a half years of inconclusive elections and pass a two-year budget – something that hadn't been done since 2018.
However, due to its diverse interests, the coalition eventually splintered, driving it to vote to dissolve the government in June, just past its one-year mark.
This fifth election appears to have been enough to break the loop of elections, with enough seats in the right-wing bloc to build a solid majority and a stable government that has the potential to last a full term.
Herzog urged better discourse for Israeli citizens whom, he said, are tired of rancor.
"It is permissible to criticize them all, and some of them, you are obligated to oversee, but please, please do so respectfully and responsibly," Herzog added.
Those words were quickly disregarded.
Bezalel Smotrich, the leader of Religious Zionism – which gained 14 seats, making it the third largest party – today called on the Knesset to "ensure a government is quickly established" which will "implement right-wing policies which will bring about change."
Avigdor Liberman, who will step down as finance minister and join the opposition, called the incoming coalition "anti-Zionists who are trying formalize the status of draft dodgers."
"It's unacceptable that our children are going to have to protect a segment of society, not to mention finance them. When rabbis say who will be the defense minister and are calling for Supreme Court override law, we are talking about a ayatollah regime in blue and white," the head of the Yisrael Beytenu party said, referring to the colors of the Israeli flag.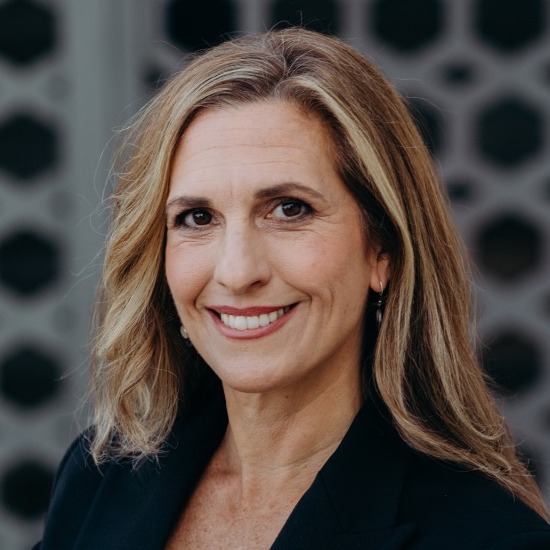 Nicole Jansezian was the news editor and senior correspondent for ALL ISRAEL NEWS.
A message from All Israel News
Help us educate Christians on a daily basis about what is happening in Israel & the Middle East and why it matters.
For as little as $5, you can support ALL ISRAEL NEWS, a non-profit media organization that is supported by readers like you.
Donate to ALL ISRAEL NEWS
Current Top Stories
Comments