290,000 rally in Washington, DC in 'unprecedented show of support for Israel'
Israeli President Herzog via satellite: 'Once again in Jewish history, we demand let our people go!'
"March for Israel" on the National Mall in Washington, D.C., Nov. 15, 2023 (Photo: Shmulik Almany)
On a sunny day in Washington, D.C. a massive crowd gathered on the National Mall for a "March for Israel" rally designed to counter recent pro-Palestinian demonstrations in London, Paris and throughout the United States. Published reports pegged the number of attendees at approximately 290,000.
Organized by the Jewish Federations of North America (JFNA) and the Conference of Presidents of Major American Jewish Organizations, the huge rally attracted government leaders and prominent pro-Israel activists.
Israeli President Isaac Herzog made a live virtual appearance at Tuesday's event.
Speaking via satellite with the Western Wall behind him, Herzog stated: "Thank you to the hundreds of thousands who have gathered from all over the United States – all people of good will, friends from different communities, faiths and denominations – who have gathered today for this massive show of solidarity."
He applauded those on the National Mall for making the decision "to march for the right of every Jew to live proudly and safely in America, in Israel and around the world."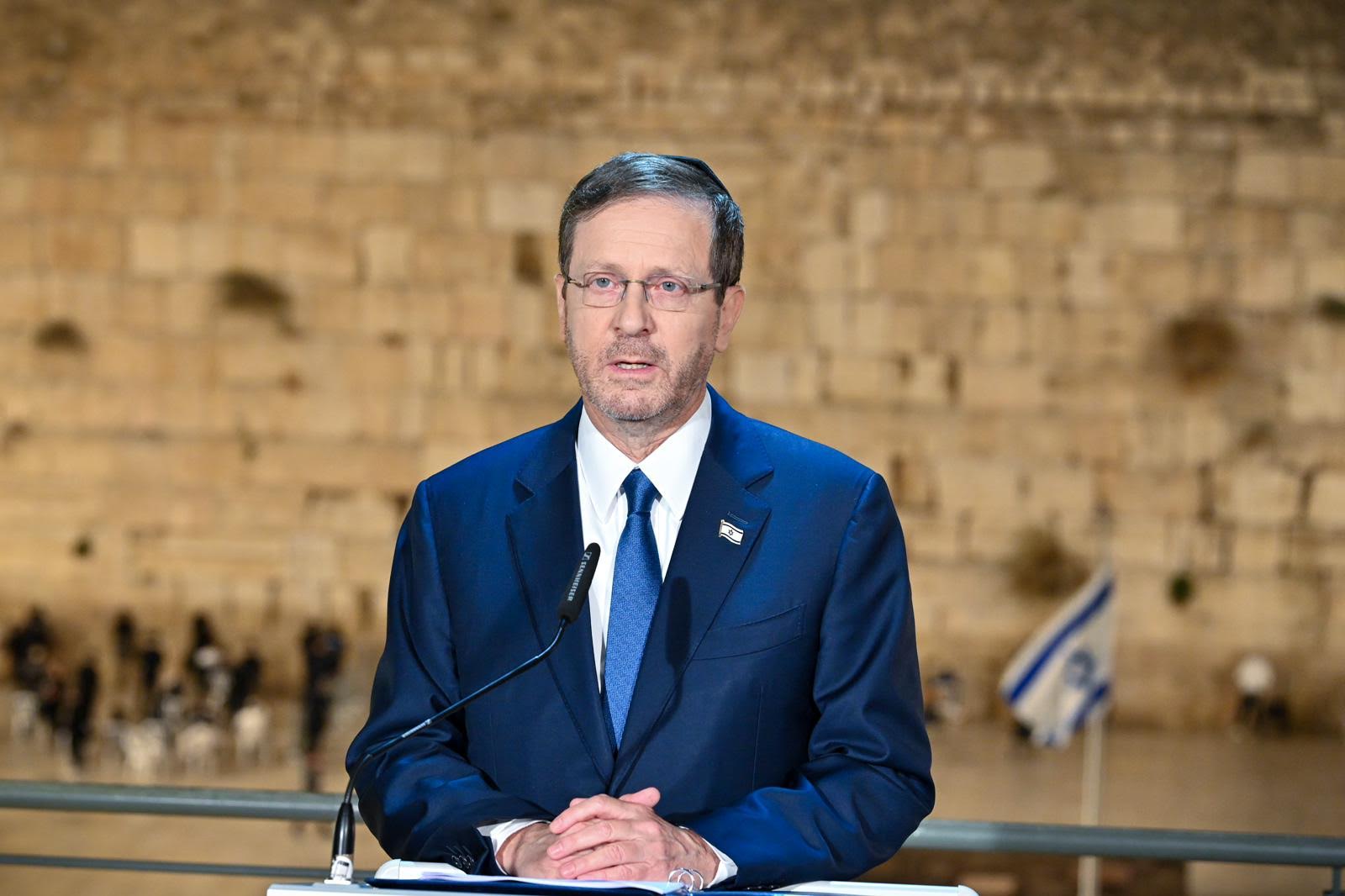 Israeli President Isaac Herzog live address the March for Israel being held in Washington, DC., Nov. 14, 2023 (Photo: Kobi Gideon/GPO)
Addressing Hamas terrorists still holding hundreds of men, women and children as hostages, President Herzog declared: "Once again in Jewish history, we demand 'Let our people go!'" and concluded his remarks by asking the massive gathering to "pray" for our beloved sons and daughters in the IDF. "May God bless and keep them."
In a rare show of political bipartisanship, the new Republican Speaker of the U.S. House of Representatives Mike Johnson stood shoulder to shoulder at the rally with Democrat Charles Schumer, the U.S. Senate majority leader.
Johnson said, "One of the few issues in Washington that unites the political parties is the survival of the state of Israel and their people. Let me be very clear: The United States stands unequivocally with our friend, our ally, Israel."
He decried Israeli hostages having been kidnapped from their homes on Oct. 7 "by barbaric Hamas terrorists for simply being Jewish and living in Israel."
Johnson said he is in complete agreement with Israeli Prime Minister Benjamin Netanyahu "that this is a fight between good and evil…between light and darkness…and between civilization and barbarism."
The House speaker called efforts to pressure Israel into a ceasefire "outrageous" and ended his remarks by declaring: "Israel will cease it's counteroffensive when Hamas ceases to be a threat to the Jewish state."
Schumer – America's highest-ranking elected Jewish leader – vowed that America will continue to support the fight to release all hostages still being held captive by Hamas in Gaza.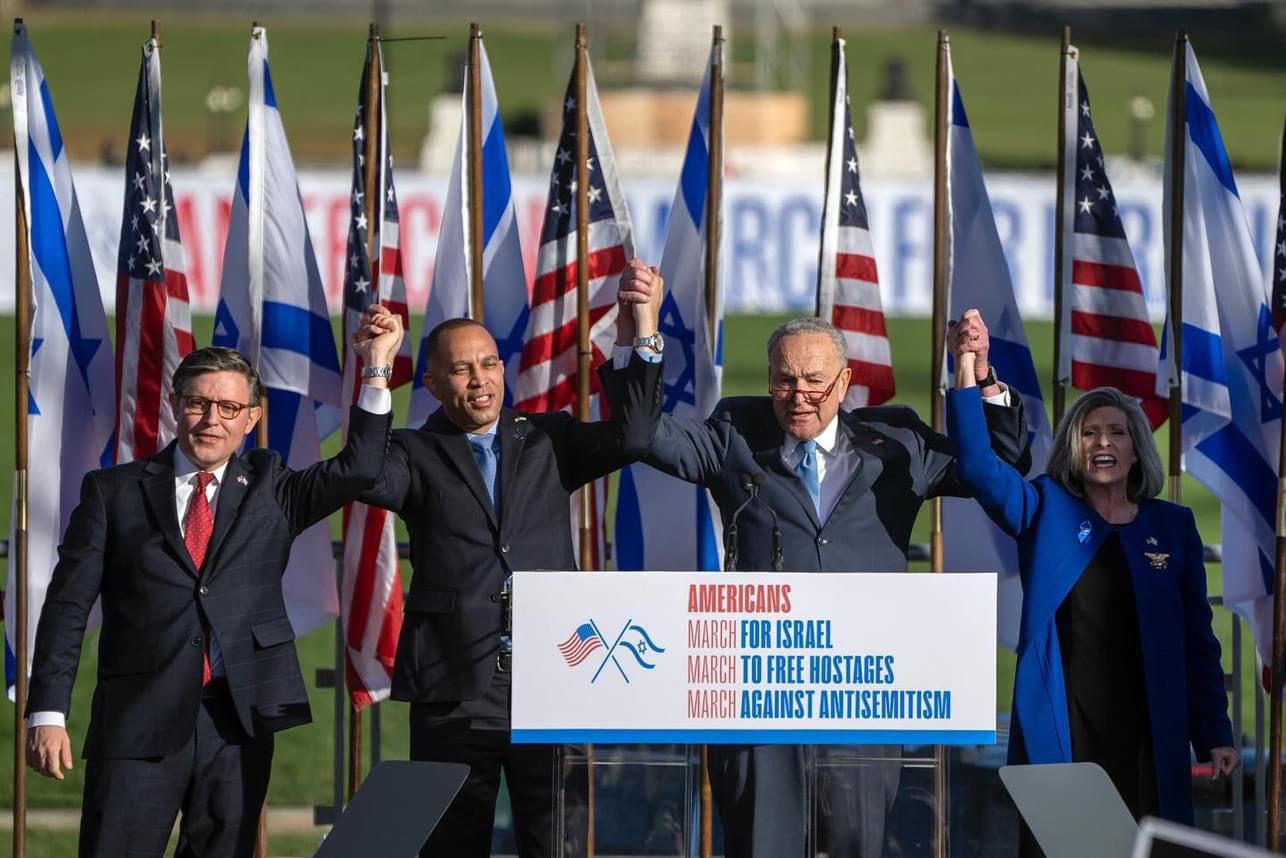 U.S. Senate Majority Leader Chuck Schumer (D-NY), U.S. House Speaker Mike Johnson (R-LA), House Democratic Leader Hakeem Jeffries (D-NY) and U.S. Senator Joni Ernst (R-IA) in show of bi-partisan supporter for Israel during "March for Israel" rally on the National Mall in Washington, D.C., Nov. 14, 2023. (Photo: Israeli Embassy in Washington))
On a personal note, Schumer shared: "Like so many Jewish people, the horrors of October 7 reminded me of what happened to my ancestors in western Ukraine when the Nazis invaded. So the minute I heard what happened on October 7, I had to travel to Israel and I told the people there we in America have your back. America feels your pain. We are with you and we will not rest until you get the assistance you need."
Calling the rally one of the defining moments in history, Israel's Ambassador to the U.S. Michael Herzog told onlookers: "Together through our shared voices, values and strength we will defeat evil and we will prevail."  
After the rally, Ambassador Herzog posted on X that it was "an unprecedented show of support for Israel, a clear call for the immediate release of the hostages and a powerful coming-together to combat antisemitism." 
Today, I addressed hundreds of thousands at a rally in downtown Washington DC. It was an unprecedented show of support for Israel, a clear call for the immediate release of the hostages and a powerful coming-together to combat antisemitism.

There are defining moments in… pic.twitter.com/VdcLdJkhe9

— Ambassador Michael Herzog (@AmbHerzog) November 14, 2023
Following the rally on Tuesday, Mark Regev, senior advisor to Prime Minister Benjamin Netanyahu, said via satellite from Tel Aviv that he was "thrilled, and I think all Israelis are, to see this support in Washington today…people standing up for the U.S./Israel alliance and standing up for my country in a time of war."
Due to tensions across the United States in recent weeks, Tuesday's "March for Israel" was designated as a Level One security event by the Department of Homeland Security.
The National Guard was mobilized to protect marchers, in cooperation with Federal law enforcement agencies, the FBI, the National Park Police and District of Columbia law enforcement, to handle security,
One of the rally organizers, Eric Fingerhut, CEO of the JFNA, said he was grateful for the beefed-up security.
"We understand that it is fundamental that all Americans should have the right to come to their nation's capital and express their opinions without fear."
The added security – while welcomed by organizers – proved unnecessary, as there were no incidents with counter-protesters.
Rallygoers waved Israeli flags, wore Jewish fraternity shirts and stickers that read "Am Yisrael Chai" ("The people of Israel live.")  
Republican presidential hopeful Florida Gov. Ron DeSantis praised how peaceful the event was.
Contrasting the "March for Israel" with pro-Palestinian and pro-Hamas demonstrations in recent weeks, DeSantis observed: "I don't see them burning any American flags. There's no violence. They're just people there to celebrate a good ally."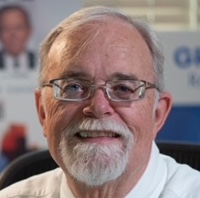 Tom is a contributing editor for ALL ISRAEL NEWS. He has long served as vice president of News & Talk Programming for the Salem Radio Network and SRN News, the #1 Christian radio news network in the United States.
Popular Articles
A message from All Israel News
Help us educate Christians on a daily basis about what is happening in Israel & the Middle East and why it matters.
For as little as $5, you can support ALL ISRAEL NEWS, a non-profit media organization that is supported by readers like you.
Donate to ALL ISRAEL NEWS
Latest Stories